Jacques Weindepot
A chain that you will find all over Germany. Go directly to their
website
. Below are the wines we tasted from this source.
One of the effects of belonging to the German branch of the international brotherhood of wine snobs is that hot-climate whites have a hard time winning your approval. We have largely kept our hands off whites from the south of france, for example. We don't mean to say, of course, that there can be no great whites from down there. But I can say with a good measure of confidence that the wine under review today is not one of them. Its appeal for me lies in a completely different place. So this is less a wine review than a brief comment on liking certain wines in spite of oneself, which leads naturally to a melancholy micro-meditation on memory and irrationality.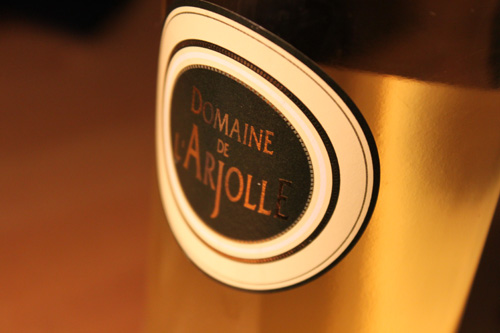 Tasted blind here.
Very dark pink, an impressive colour.
Smells of raspberries, rose petals, but peaches and exotic fruit as well, a certain artificial fruitiness (a little fakey-fake action, as Gary Vaynerchuk would probably say).
In the mouth, full-bodied and smooth, pleasantly fruity, very easy to drink, but with a bit of a hole in the middle, not too long.
Good rosé, certainly convincing for its price, that many people will enjoy for summer sipping. Not the world's greates fan of rosés in general, I'm not blown away, but I can think of worse beverages for an august evening.
This was very convincing: Typical white pepper, pear and herbal Veltliner fruit both in the smell and the taste, gets more aromatic as it gets less bubbly, harmonic acidity, nicely creamy. [read the full post...]