Wine Rambler on the road: Washington DC
This is not actually a posting about American wine, or any wine for that matter. It is more about how assault rifles and the Sabbath conspired against me bringing you a story from wine heaven.
It was all well thought out. Go to Maryland for a few days of work and use the chance to do some sightseeing in Washington. And to visit a few wine shops there and bring back some interesting stories. So this Sunday morning I left my hotel armed with a few maps, recommendations for places to visit and a list of potentially interesting wine merchants in DC. And an invitation to have dinner in Virginia to try some of the swag.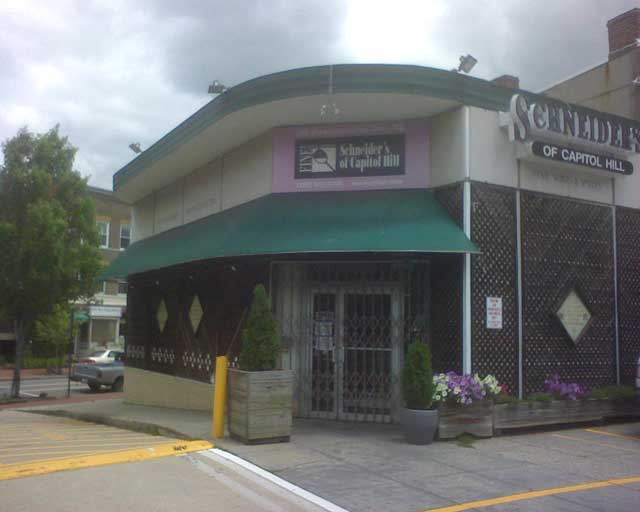 The sightseeing went well: Lincoln memorial, the Mall, the White House, Capital Hill, various museums, National Archives and all these other locations that make historians happy. A nice sunny day, just a little too hot and way too humid. After all that running around in the heat I was really looking forward to visit Schneider's of Capitol Hill.
The website sounded really promising:
Schneider's of Capitol Hill was started in 1949 by our grandfather Max Schneider and our father Abe Genderson, there were only two employees: Esther and Charlotte (our grandmother and mother). [...] Our fine wine collection now stretches from Chateau Lafite 1900 at $4500 to Vina Antigua Bonarda for $5. In between are at least 12,000 other choices. Our "Old and Rare List", as you will see, is something we're most proud of. We search the world for collectables to offer at the best possible prices. These selections are then housed in our 15,000 square foot temperature-controlled warehouse. We feel that wine is life and life is wine.
The Riesling selection alone would put many German wine merchants to shame: Kabinetts from Clüsserath, Schloss Vollrads Auslese, Reichsrat von Buhl Beerenauslese - you name it. Belgian beer, Pinot Noir from Mendoza, kosher wine from Israel, a 1970 Pontet Canet, Chardonnay from the Burgenland: a Wine Rambler's dream-list. And closed on Sundays.
Okay, maybe I was stupid to assume that shops would be open on Sundays in the world's capital. Maybe I have lived in London for too long. Either way, I did not check and the shop was closed. And this Sunday was my only chance as I really needed to work during the week. Still, I think it is slightly weird that a country where you can buy an assault rifle on Sunday will not sell you wine on the same day - all wine shops and liqueur stores I walked past were closed. Even the store in Union Station was shut.
Were it not for an encounter with a German Riesling in Virginia later that day it would have been a total failure. So I can only hope that there will be a second chance soon. Or that some of you maybe have something to share about DC wine merchants. Or at least prove me right by telling me where I could have bought my assault rifle last Sunday. Let's hope I will be more successful in New York later this week.