Karthäuserhof, Eitelsbacher Karthäuserhofberg, Riesling Spätlese, 2007
Drinking wine is expectation management. It is many other things too, and I would hope on most occasions the expectation management is invisible, but sometimes it can become centre stage when writing a wine review. If your expectations are low but the wine delivers, is there a risk you praise it too much? And if your expectations are very high, will you be led to write a review that compares the wine with your expectations instead of looking at it on its own merit?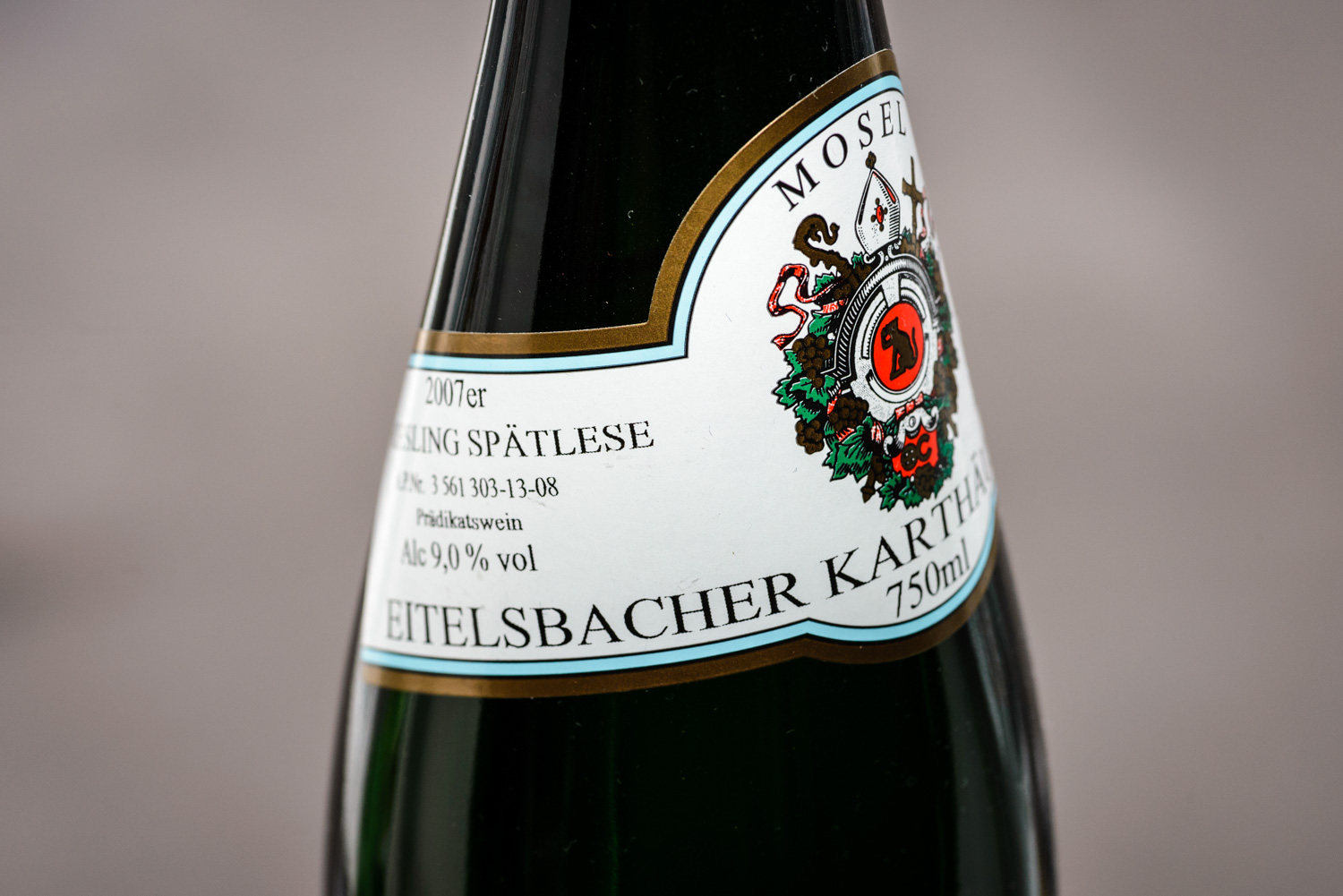 The above-pictured late harvest from the Mosel tributary Ruwer falls into one of these two categories for me, so approach with care.
torsten
Sunday, 10/08/2014