Another night of Belgian (and other) specialty beers
Regular readers of the Wine Rambler will already know what it means when I say my friend Mike is coming down to Clapham: unusual beer and a few stories to go with it. Following up from our last beer tasting session, we had a lambic and a few more Belgian Trappist beers to take care of as well as a Bourbon-style beer contributed by guest taster Stuart. Join us for a tasting that has nothing to do with wine...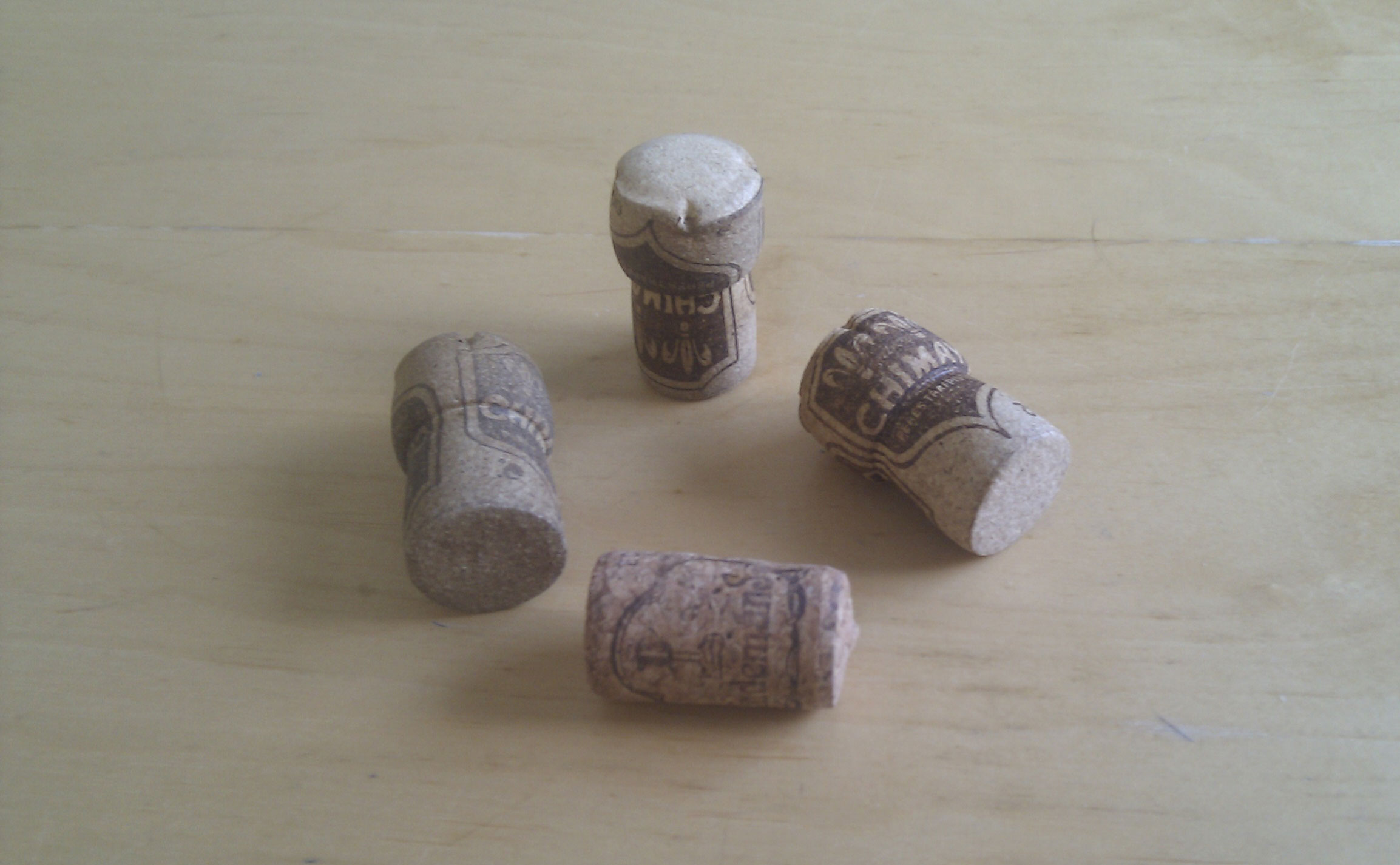 For those of you who have not followed the Wine Rambler's recent beer exploits here is a short recap. My friend Mike takes a similar interest in beer as we do in wine. Like wine lovers do, he also puts certain beers away for a few years, in some cases even decades, to follow the process of bottle ripening, trying to get to the optimum age for drinking them.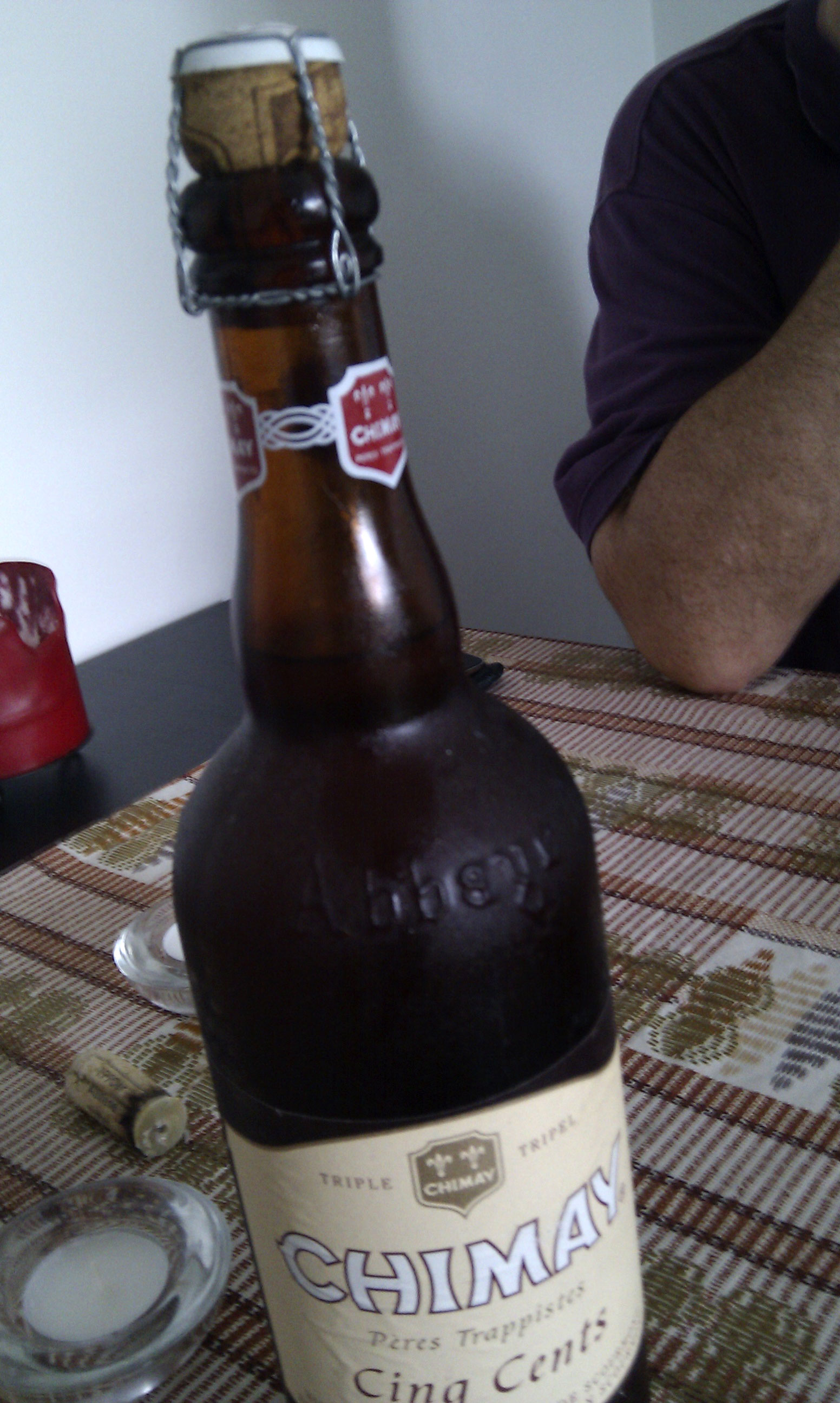 For last week's tasting, we started with a Cinq Cents (Chimay Triple). This beer of 8% alcohol comes in the typical, massive 75 cl Chimay bottle. The Chimay Brewery was founded in 1862 and has since been run by Trappist monks. Some of the beer is made exclusively for the monks, but the rest is sold. You can find it in speciality beer shops across the globe.
As these beers can age very well, the bottles usually have the vintage printed on the label. This particular bottle had no vintage, but as the 'best before date' was 2004 Mike estimated it may have been a 1994 (Chimay give those beers about ten years ageing potential).
The nose had more than a touch of raisin, mixed with the of smell of old pub and a surprisingly fresh cider component. It also had a somewhat musty note to it. On the tongue the beer struck a really good balance between fresh and smooth with foamy-creamy moments.
It was full, but did not feel very heavy, with a certain dry bitterness, a little musty taste and still some yeast and creamy bitterness in the finish. The Cinq Cents was very easy to drink and was just perfect to enjoy on its own. It seemed to us that this beer was at a perfect drinking age.
And as for the colour, well, see for yourself: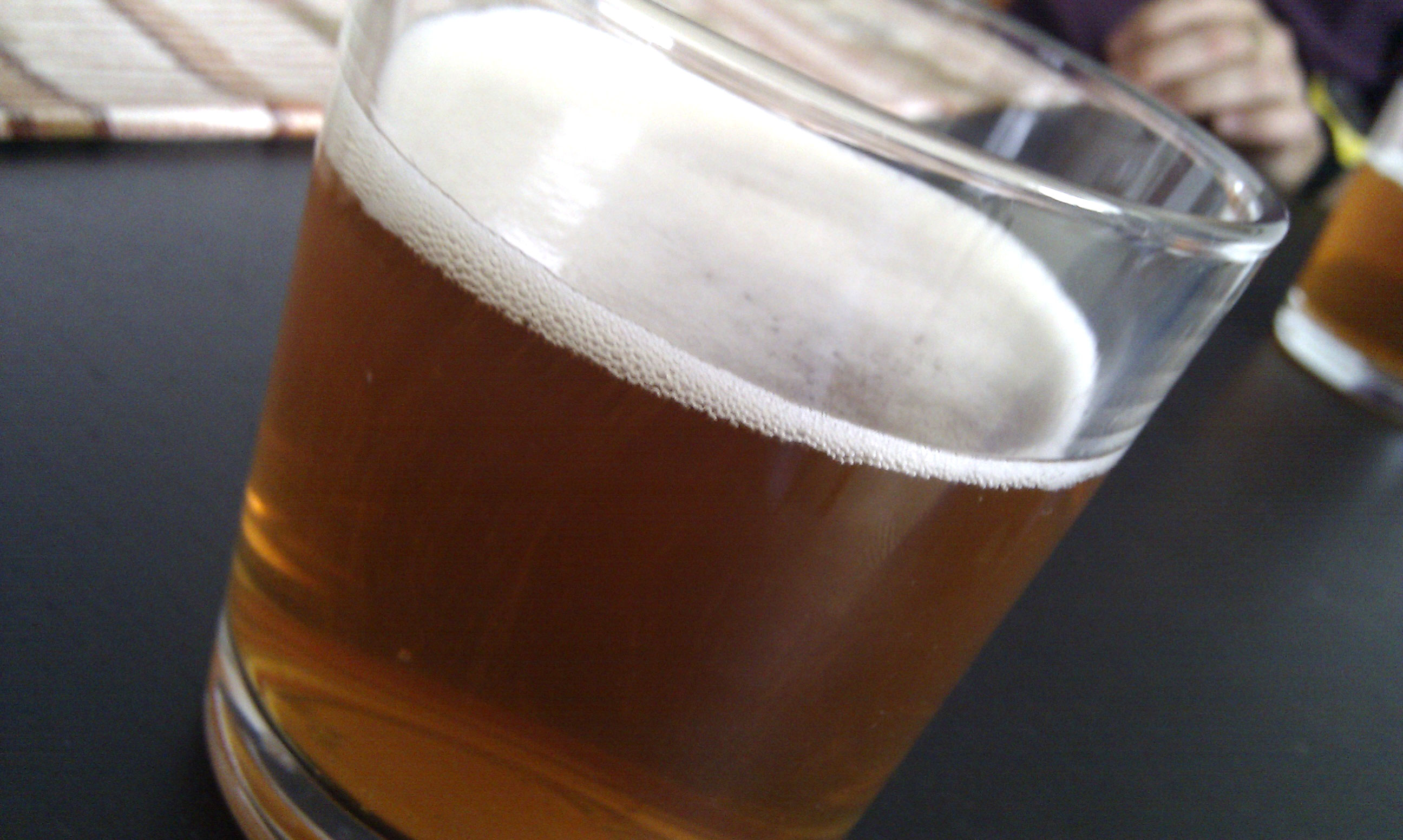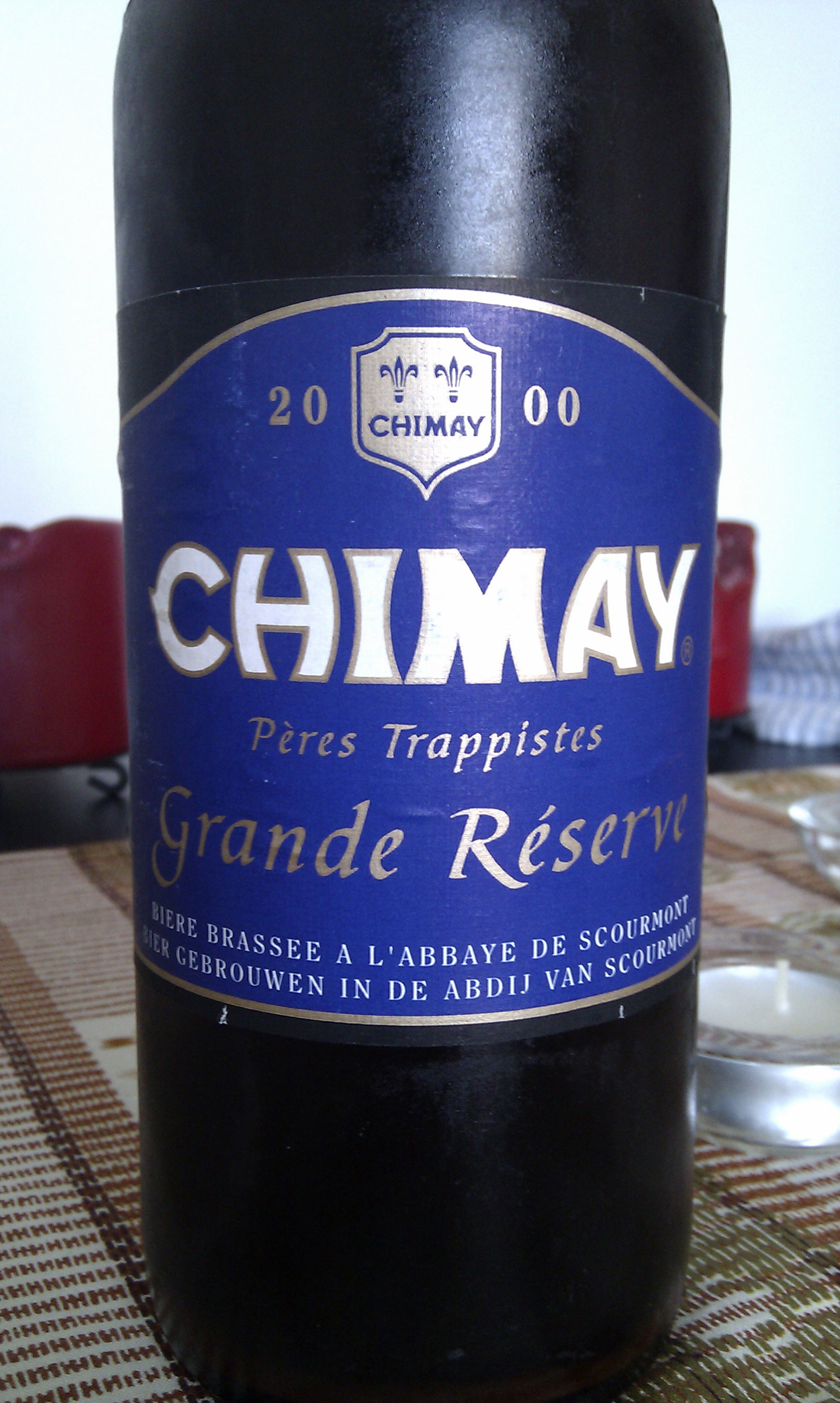 After this very pleasant experience, we moved to the Chimay Blue range. Also known as Grande Réserve, these beers are a little stronger (9% alcohol) and darker.
The 2000, our first, had a nose of brown bread, yeast and, well, pet shop and cat food. The latter two were quite distinct and a little odd, so we did not expect too much of the beer - and found that it was indeed less likeable on the tongue than the Cinq Cents or some of the much older Grande Réserves we had tasted on previous occasions.
The 2000 was sweet and sour, a little musty, with less bitterness, and most importantly it lacked the depth and complexity that I have learned to appreciate when it comes to these beers.
In contrast, the 2002 Grande Réserve was much more likeable. Not only did it have more fruit, the fruit was also much better defined, a really pleasant mix of almond and cherries on the tongue. It was complemented by a finish that carefully blended fresh zing with smooth creaminess. A beer with depth, yet easy to drink and refreshing. That's how we like it!
Nice bubbles and good colour were a bonus in the 2002: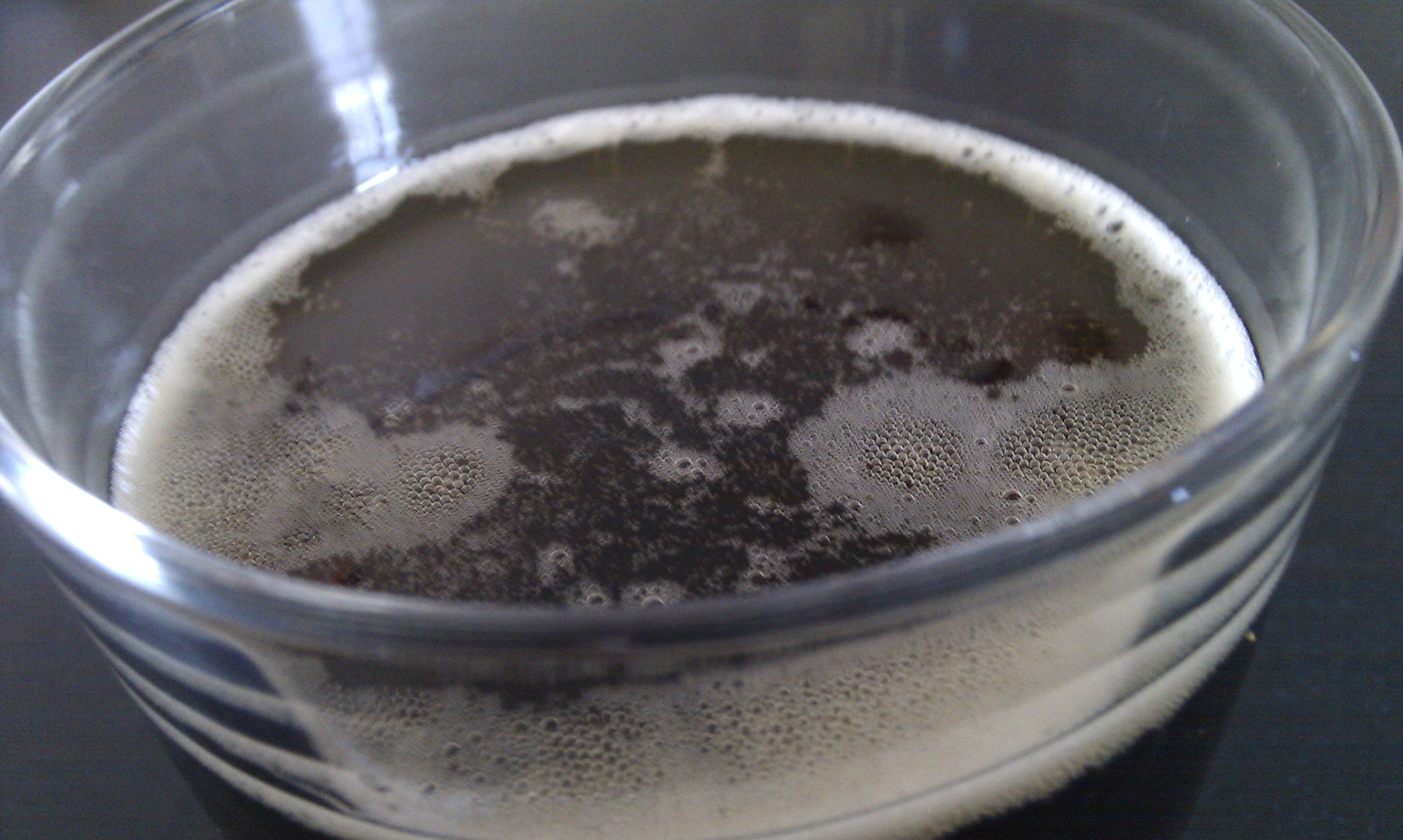 After this Belgian moment, we turned further north, to Scotland, where Innis & Gunn brew beer in Bourbon style. The brewery was established in 2003 and since then it has become quite popular, not only in the UK. After brewing, the beer is matured in American white oak Bourbon barrels for a month and then for an additional 47 days in a marrying tun. Compared to the Belgian beers, its alcohol content is modest with 6.6%.
The nose of the Innis & Gunn did indeed remind me of a Whisky, but it also had aromas of rubber tires, vanilla and puffed rice. The rice made an appearance on the tongue too with additional popcorn and a good Bourbon style finish. This beer is well structured, not too heavy on the tongue, simpler in style but with an unusual Bourbon twist.
Finally, the last beer of the evening, something a little more unusual to go with our dessert pastries: the 2008 Cuvée René from the Lindemans brewery (Belgium again).
The colour was distinctly reddish, and so it was very fitting that the nose had elements of cherry, but also coca cola, cider and stable. On the tongue the Cuvée René had many similarities to cider, it was strongly sweet-sour, with a bit of straw and palmer violets (or so I have been told by my British drinking companions - I had never heard of this very British type of sweets before).
The Cuvée René is a lambic beer, a product of spontaneous fermentation with wild yeasts. To encourage this process, Lindemans expose the Cuvée René to air and whatever yeasts are flying around in it in a loft on top of the brewery with roof windows opened. The spontaneous fermentation gives it more character and is also responsible for the aroma that reminded me of horse stable. While I am a big fan of wild yeasts being used in the winemaking process, at least this lambic beer was just a little too much on the acidic/Cider side for me.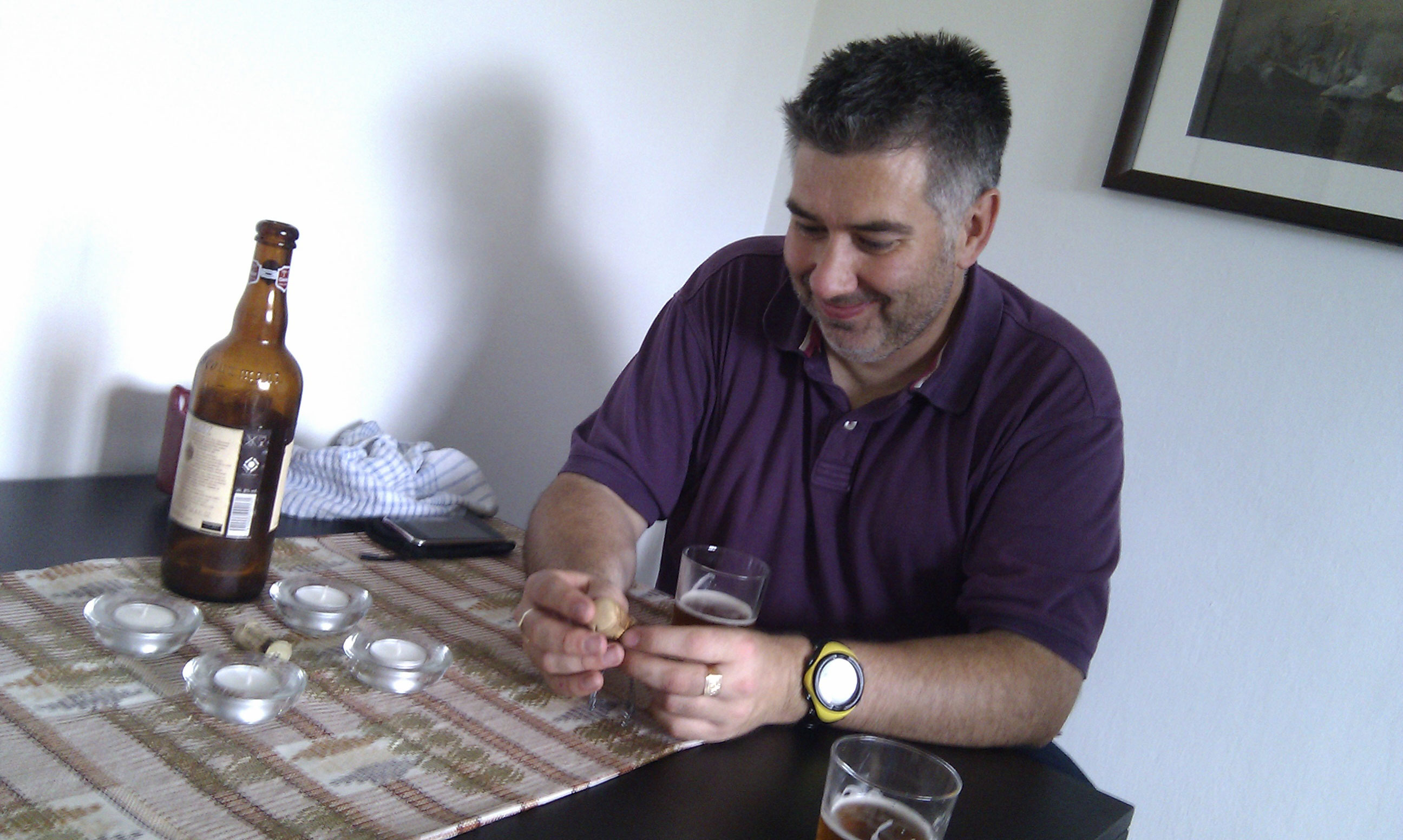 As I said on the last two occasions, it was a pleasure having Mike with us and I hope that this will not have been the last of our beer tasting adventures.