Bibendum's Burgundy 2009 En Primeur Tasting (in pictures)
It is wine tasting season here in London. Events fight for a time slot in the busy schedules of sommeliers, wine writers and other trade folk, and even the humble Wine Rambler had to turn down several invitations. Among the events I decided I had to attend was Bibendum's Burgundy 2009 En Primeur tasting, held 11 January in the impressive rooms of RIBA, the Royal Institute of British Architects.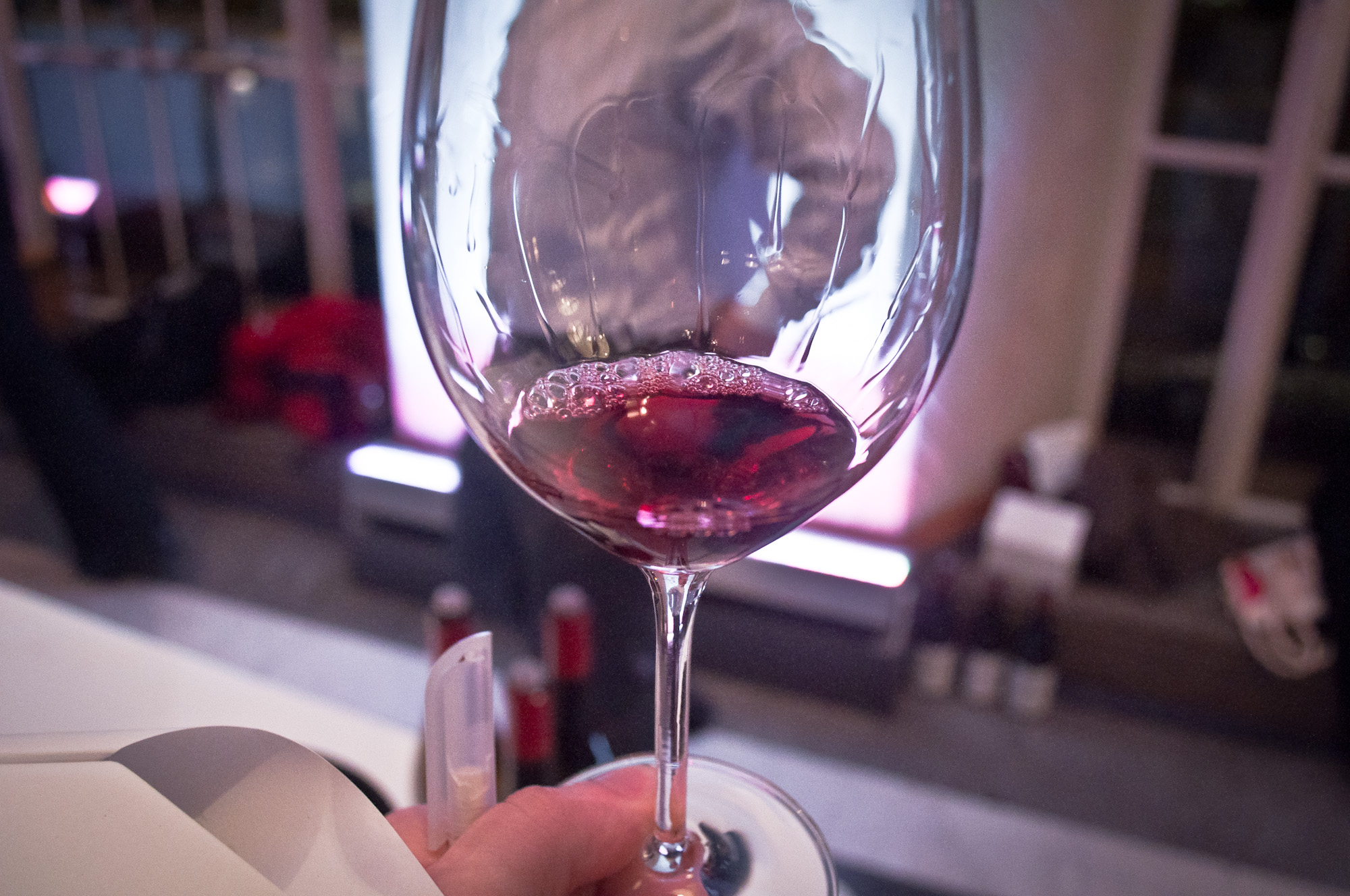 Burgundy produces some of the world's finest wines, and as they do come at a price a tasting is a fantastic way of learning more about them. Learning about Burgundy is in fact one of our new year's resolutions, so the Bibendum tasting was a great and timely opportunity for me to have a peek into the world of Burgundy.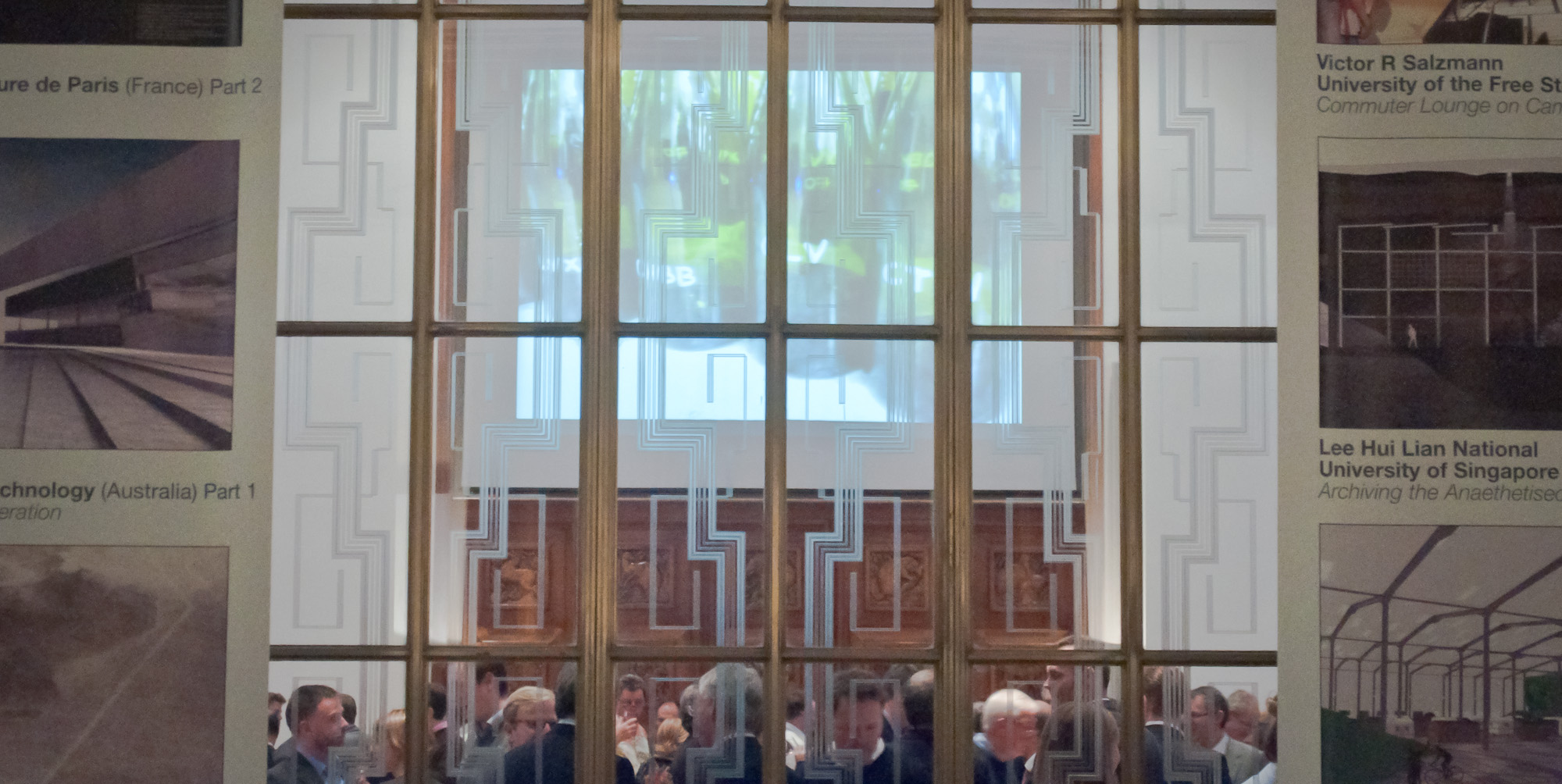 You are of course invited to have a sneaky peek over my shoulder. It will be different though from the usual Wine Rambler reporting on wine tastings in that I am neither to give a run-down of the wines I have tasted nor try to come to any flawed, far-reaching conclusions. Others are in a much better position to give you a detailed analysis of 2009 Burgundy, and I am leaving that task to them. You should also take a look at the write-up on Bibendum Times.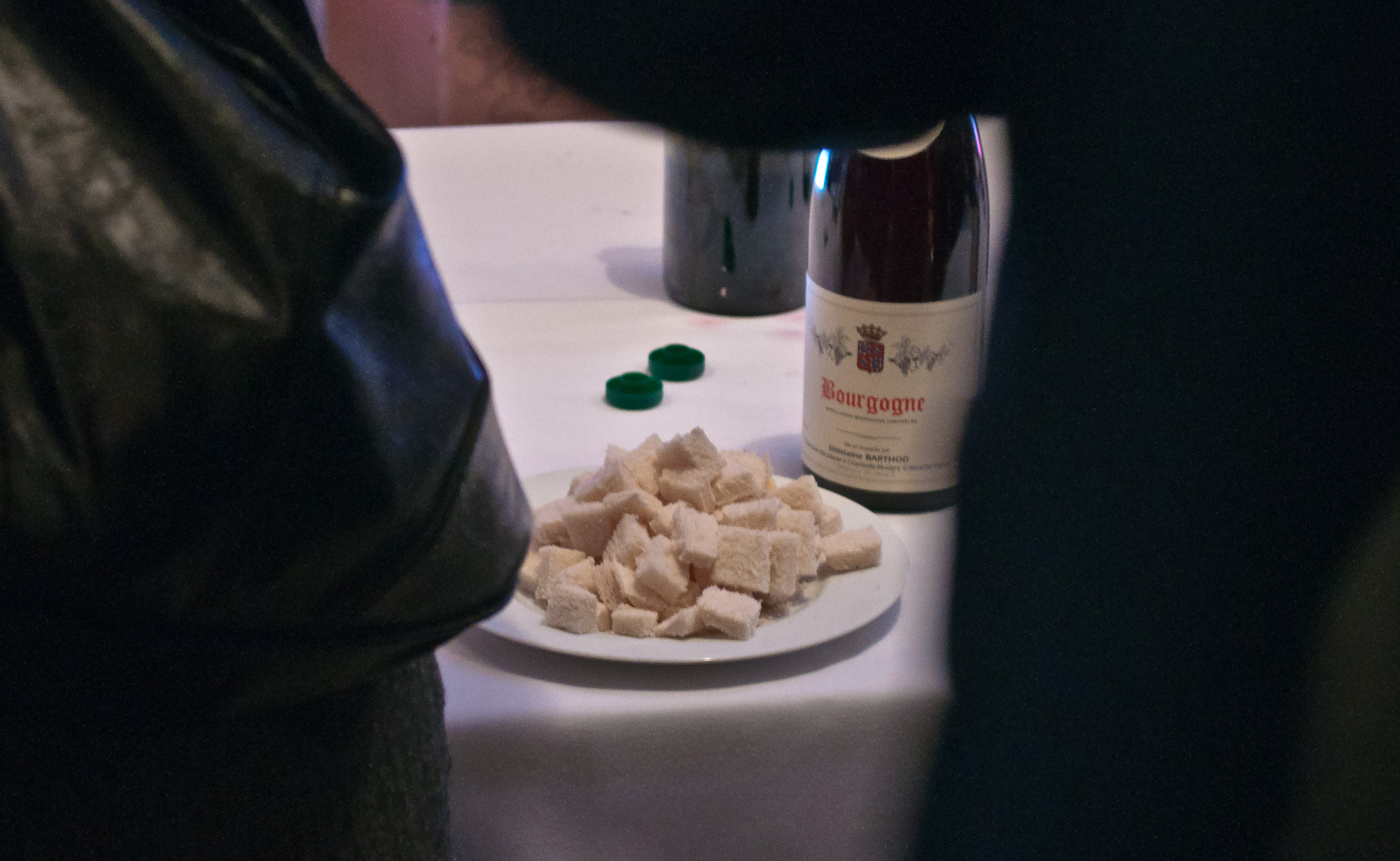 Going to wine tastings is always an education. It can be as much about the wines as about the people attending them. Attending tastings armed with a camera adds another perspective on the rites and rituals of tastings. One day I'd like to publish a typology of wine tasters and their behaviours, with accompanying photos, of course. However, as I would have to ask the individuals selected to represent archetypes for permission this project may never see the light of the public.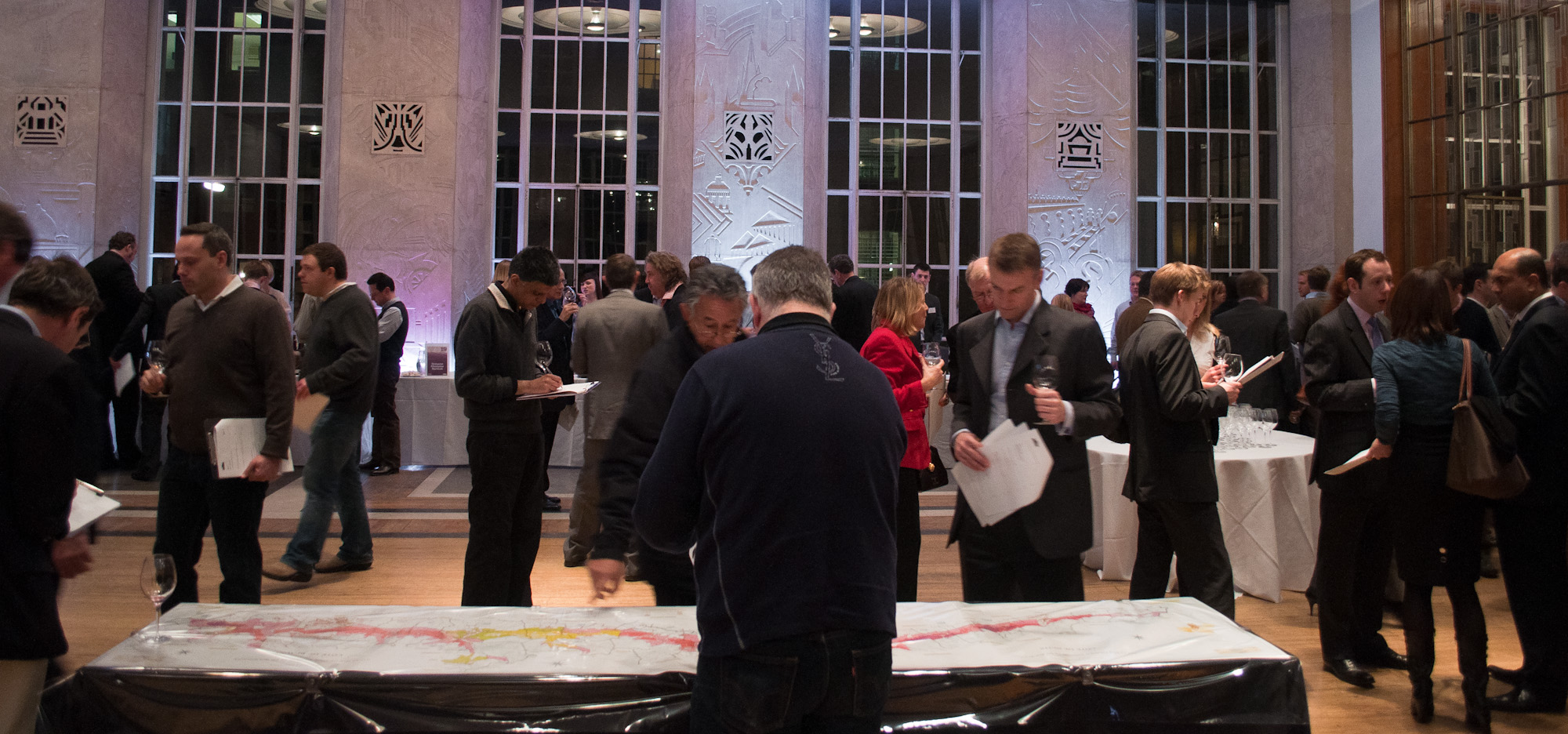 The crowd attending the Bibendum tasting was well behaved though. For instance, I found less of the 'teacher' archetypes who seem to understand tastings mainly as a way of lecturing bystanders about things they themselves may or may not understand. Maybe it was the stately atmosphere of the room or the proportion of wine professionals attending, but I found the attendees to be polite and reasonably disciplined. In fact, I overheard several very interesting conversations, and overall they reflected what was also my not overly well informed opinion: Burgundy 2009 has a lot to offer.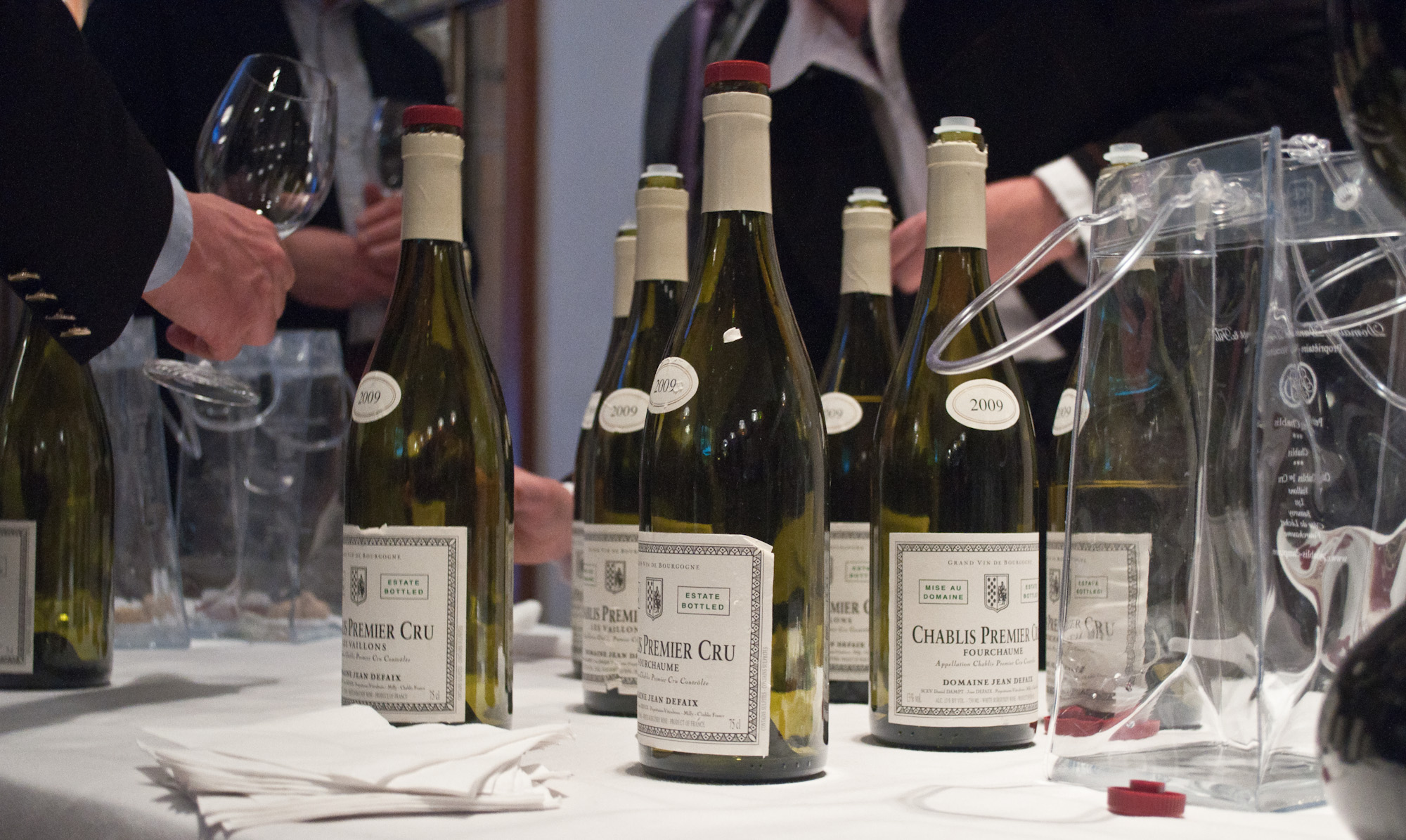 It was a very enjoyable experience to drink my way through Chablis and other whites, but overall I was even more impressed with the Pinot Noirs. There was a lot of substance, but also a surprisingly large number of wines that are already a pleasure to drink.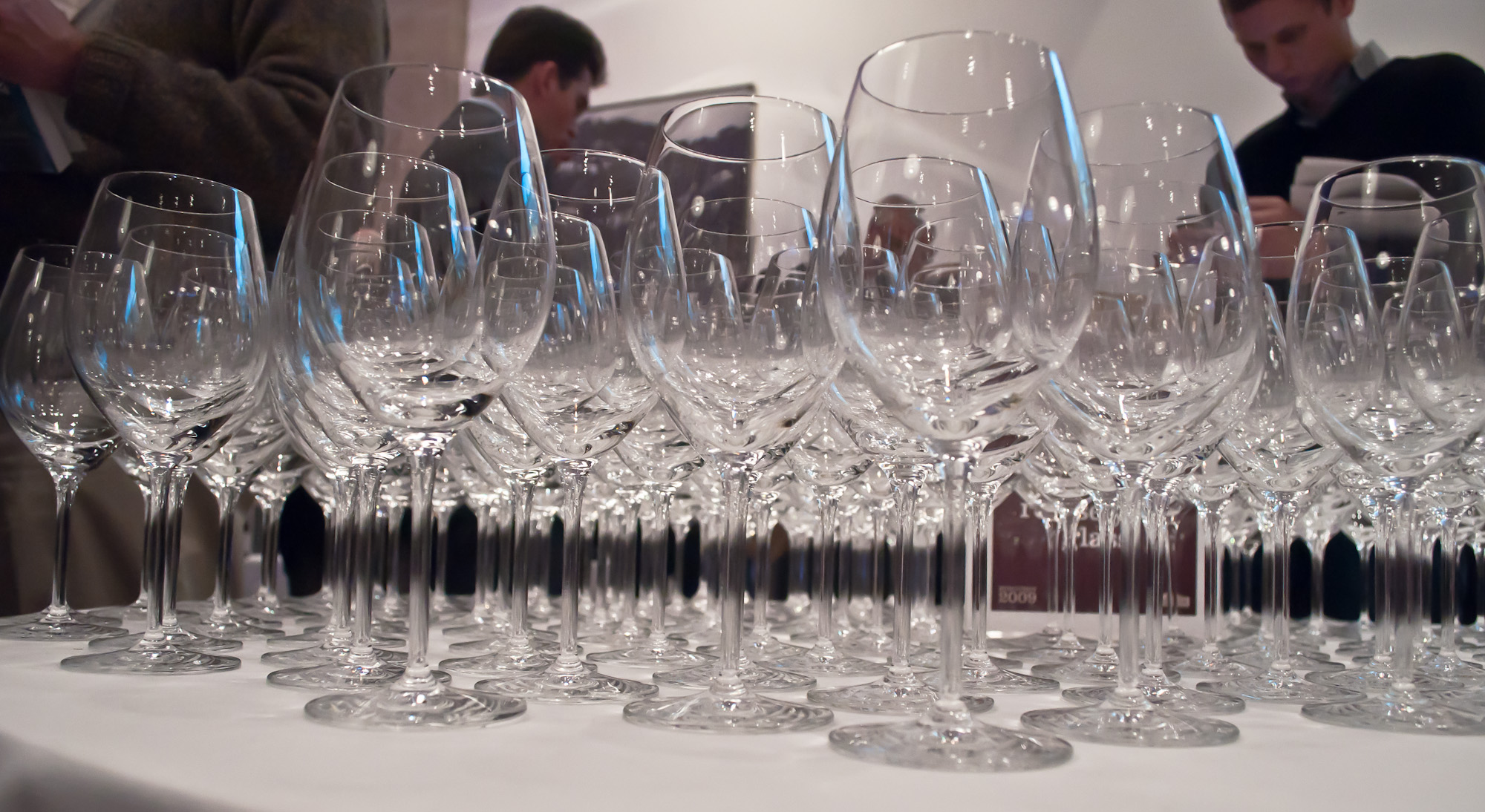 As always, one of the joys of talking to other people about wine is learning about new ways to describe what is in your glass. One of my personal highlights was having Marc Colin's St Aubin Fontenotte described to me as 'like weetabix'. Having never tried weetabix, I can only refer to the wine's nut aromas. And quote Spike, the punk vampire from 'Buffy the Vampire Slayer', who, when asked why he eats weetabix when he was supposed to drink blood, said: 'Yeah, well, sometimes I like to crumble up the weetabix in the blood. Gives it a little texture.' Texture is of course as important in wine as it is in blood, and at RIBA I found a lot of it.
What I also enjoy about tastings is that you have a chance to meet the people who make your favourite wines, to share your opinions and to get a little insight. Despite the majority of people attending the Bibendum tasting being very disciplined, it was also a busy event, so the gentleman in the picture above was quite lucky to not have to struggle for a chance to ask questions. Some winemakers are very good at serving a hungry crowd of wolfs descending on their tables, keeping track of who had already tasted which wine and still finding time to answer all sorts of questions.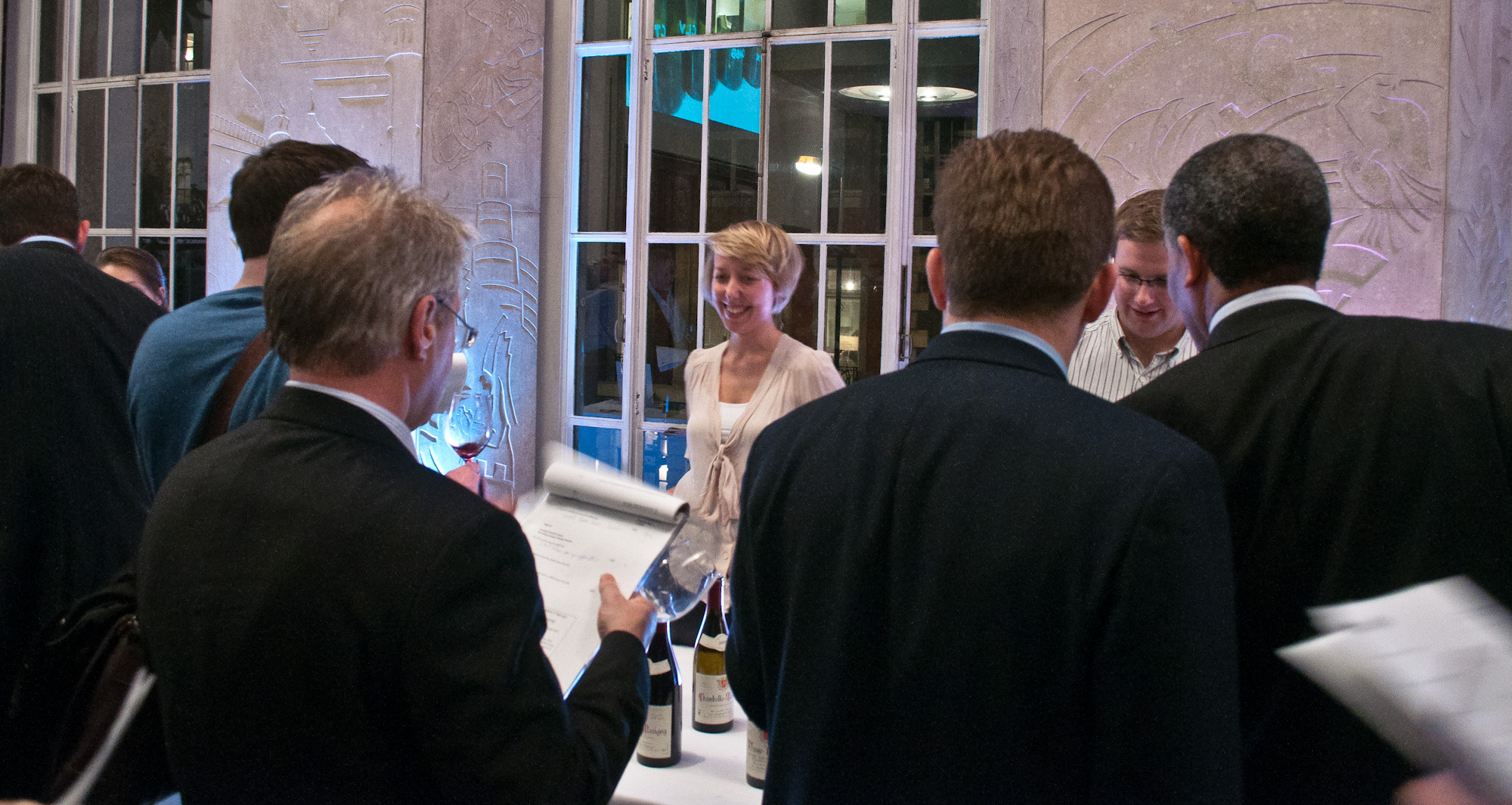 The tables that were manned by Bibendum staff were run with their usual friendly efficiency, and had I not had to juggle the task of taking photos, protecting the camera, taking notes and tasting wines I would probably also have sneaked in a few more background questions. I am getting better at this though, so brace yourselves for more investigate questions and more detailed reports in the future.
Now it is time to leave my camera-focussed peek into 2009 Burgundy behind. From what I have tasted courtesy of the lovely people at Bibendum it will not have been the last encounter.
P.S. For the sake of completeness, these are the attending domaines; bonus points if you can point out all of them on the map below: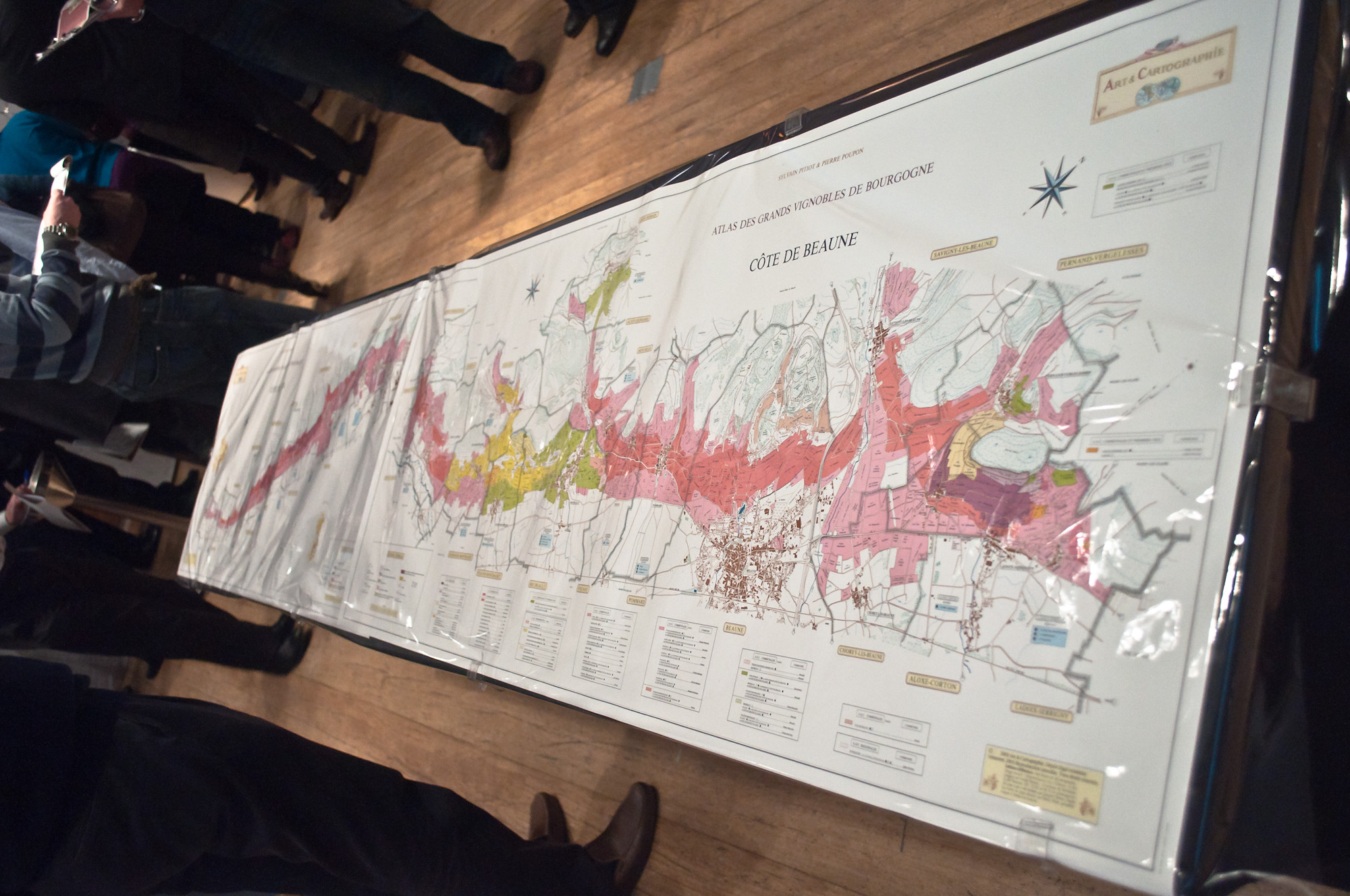 Domaine Ghislaine Barthod
Domaine Bohrmann
Domaine Jean-Marc Boillot
Domaine Jean Chartron
Domaine Marc Colin
Domaine Drouhin-Laroze
Domaine Dupont-Tisserandot
Domaine Jean Defaix
Domaine Fontaine-Gagnard
Vincent Girardin
Domaine Henri Gouges
Domaine Jean Grivot
Domaine Hudelot-Noellat
Domaine Latour-Giraud
Thierry & Pascale Matrot
Domaine Morey-Coffinet
Patrick Piuze
Domaine Robert-Denogent
Maison Roche de Bellene (Nicolas Potel)
Domaine Roux Pere et Fils
Domaine Tollot-Beaut