A bottle too far? Bottle Shock wine movie review
The year is 1976 and the French wine legions have conquered the world. The whole world? Wait, a small Californian valley still stands against the empire. But sadly, no one but the Californians themselves is aware of this. The movie Bottle Shock is about a wine tasting held in Paris in 1976, the Judgement of Paris, that changed all that. Despite all the drama, Bottle Shock is also, sometimes sadly, a comedy.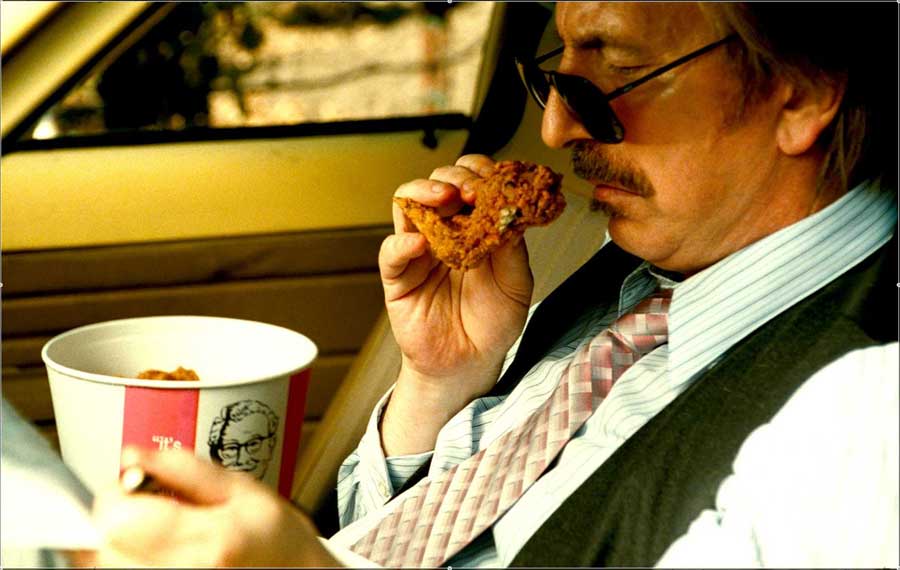 Once upon a time there was a slightly eccentric English lover of wine whose dream it was to run a quality wine shop. Luckily, Steven Spurrier was also the son of a well-to-do family and in the 1970s we find him running his own wine shop and wine school in Paris, shaking hands with the French wine elite and over time becoming accepted almost as one of their own. When Spurrier learned that California wine makers used a lot of new, innovative techniques to make good wine in French style, he decided to host a tasting of French and American wines.
While Spurrier never expected the Californians to win, he wanted the tasting to be blind so that they would not get totally trashed by the wine judges who would be French.
The event was supposed to feature Spurrier's wine business and to let the French know that there was some decent wine coming out of Napa. To everyone's surprise, the Californian wines won both in the white and red categories. This event, the Judgement of Paris, helped to put Napa Valley on the internationally wine map and contributed to a globalisation of wine making and trading. So far the actual story. Bottle Shock follows this story, but the script makes various smaller and a few larger changes, adding and losing a few characters - to 'humanise' the story.
In the movie, Spurrier is far from successful and sees the tasting as a way to help his failing business, a shop in which we never see any customers. Spurrier is played by Alan Rickman who seems to enjoy his role as the very eccentric English wine snob. Just watch him eat KFC chicken bits and then see how he tells Californian winemaker Jim Barrett, played by Bill Pullman, that their definition of palatable might be 'slightly different'. Barrett runs Chateau Montelena, the winery that would win the white wine competition in Paris, and in the movie his business is on the brink of failing too. His son Bo, played by Chris Pine of Star Trek fame, is a lazy hippie and womaniser, who is more interested in their 'wine intern' Sam, played by Rachael 'Transformers' Taylor, than in working.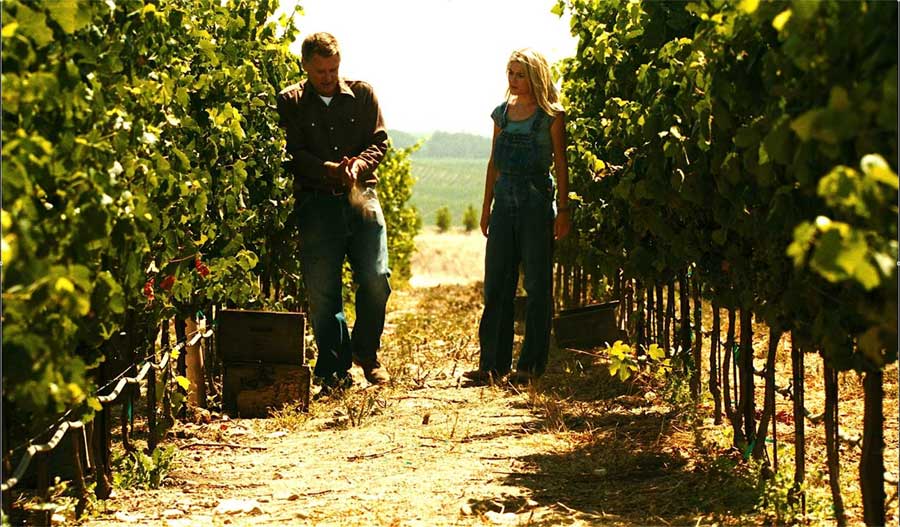 Add Gustavo (Freddy Rodriguez), an employee of Barrett's who wants to start his own winery and who is also attracted to the blonde intern, and you have a mix of: love, father son conflict, American surfer dudes vs European snobs and various kisses and scenes of redemption. In the end, the fallen son saves his father's winery, represents California at the tasting and gets the girl, while Gustavo makes a great Cabernet and the French are defeated. On a personal note I also have to mention two actors I am fond of: Bradley Whitford (The West Wing) has a scene as very laid back Californian professor of wine-making and Elisa Dushku (of Buffy the Vampire Slayer fame) saves the day as Joe, the landladay of a local pub.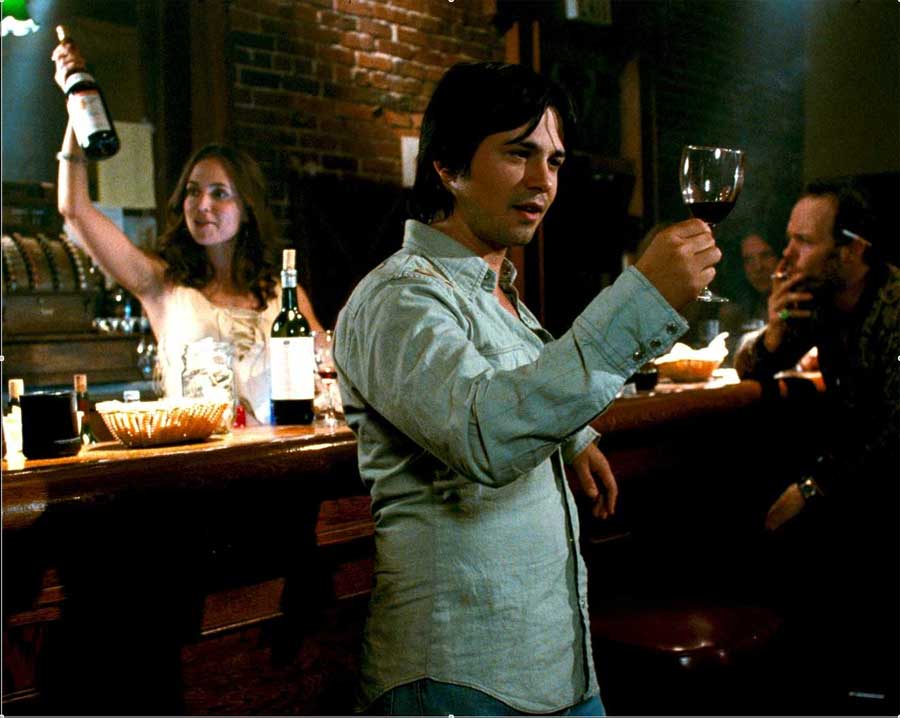 As you may have gathered from this summary, I find the script a little confused about what it wants to be and it also seemed to me that the writers never really trusted the core story to be strong enough to work without all the comedy and love add-ons. Just look at this trailer to see several of these elements:
The rom-con confusion is not helped by Pine's surfer dude and Taylor's character, who both do not add very much to the movie in terms of acting. Rickman is the actor who steals every scene he is in, with decent support from Pullman. While Rickman's performance is good, his character is written too much as the English stereotype. Even so, it is hard not to smile when following this dialogue between Spurrier and Barrett:
Jim Barrett: Why don't I like you? Steven Spurrier: Because you think I'm an arsehole. And I'm not, really. I'm just British and, well... you're not.
The movie is strongest when featuring these two characters in the main story line, the build-up to the Paris tasting. Just compare the first trailer to the second one that focusses much more on this main theme:
Had the movie been more like the second and less like the first trailer, I would have liked it better. I believe the main story and key characters would have been strong enough and much better off without being diluted by adding too much romance and comedy - it just tried to, needlessly, go one bottle too far. Even so, the movie has beautiful photography of Napa (although almost too many helicopter shots), pleasant music, a few really nice scenes and a certain charm that makes it entertaining enough. And Bradley Whitford teaches us a little something about wine making too - so go and see this one, as long as you do not expect it to shake your wine world. And if you wonder why I am reviewing this movie now - a cinema in the area screened it last Thursday, together with a tasting of Californian and French wines.