An introduction to English wine (Wine Rambler at the 2012 WSET English Wine Class)
2012 is the year of Britishness. We had the long weekend of celebrating the Queen's Diamond Jubilee. We have the success of the London 2012 Olympics. And a public sphere proclaiming a rebirth of Britishness. British wine drinkers apparently felt the same: the Jubilee weekend meant record sales for British wine. All is good then, expect for the fact that I will now face a very stern talking to from about every representative of the wine industry in this country for calling their product British. It may be English, it may be Welsh, in the future it even may be Scottish - but don't you dare call it British.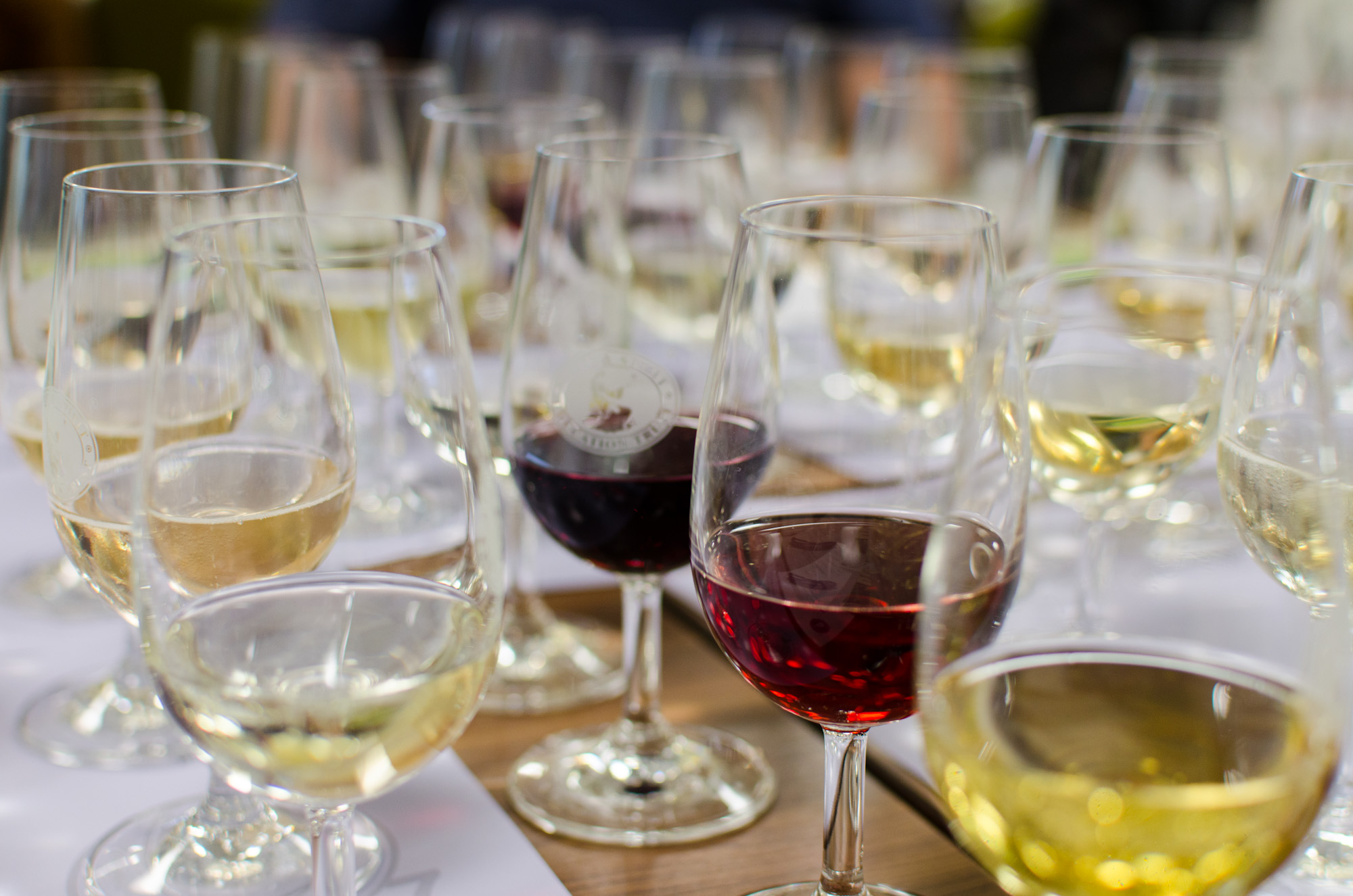 This distinction is so important to the industry - and for good reason, as we will discover later - that the first ever English wine consumer class held at the WSET started with explaining it. More importantly perhaps it was a great introduction to English wine, and a necessary one as the quality of English wine will still come as a surprise to many a seasoned wine drinker, foreign or British.
Before we jump - sadly not literally - right into English wine a few words about the context. The tasting was organised in partnership between EWP and WSET. English Wine Producers is the marketing association of the national wine industry and they organise, amongst other activities, large annual press tastings. The Wine & Spirit Education Trust, although based in London, is a much more international beast that offers training and qualifications for members of the trade, or anyone who wants an internationally recognisable qualification. As we learned at the tasting, English wine does not yet feature much in their activities, but because of growing interest that may change.
Despite its commercial and increasing critical success it is no wonder that English wine is not yet seen as part of an essential wine education: there simply is not much English wine around. On average over the last five years about 2 million bottles were produced annually on around 1,200 ha of vineyards. To set these numbers in proportion: in the last ten years Germany *lost* over 3,600 ha of vineyards, but even so in 2011 it produced more than 600 times as much wine as England and Wales - and compared to giants like Italy or France Germany is not a large producer either. This means that even with a projected increase in production to 5 million bottles by 2015 English wine will remain a niche product in the global wine world.
Even so it is a successful niche product. English sparkling wines have won much critical acclaim, also in international tastings where they have done very well against the Champagne juggernaut. Not only in terms of quality and reputation, but also in terms of quantity sparkling wine is very important for English wine producers: of the projected 5 million bottles in 2015 around 3.5 million will contain sparkling wines. As English sparkling wine is made using the same method employed in the Champagne it won't be a surprise that Chardonnay and Pinot Noir are the most widely planted grape varieties and together make up around 40% of plantings.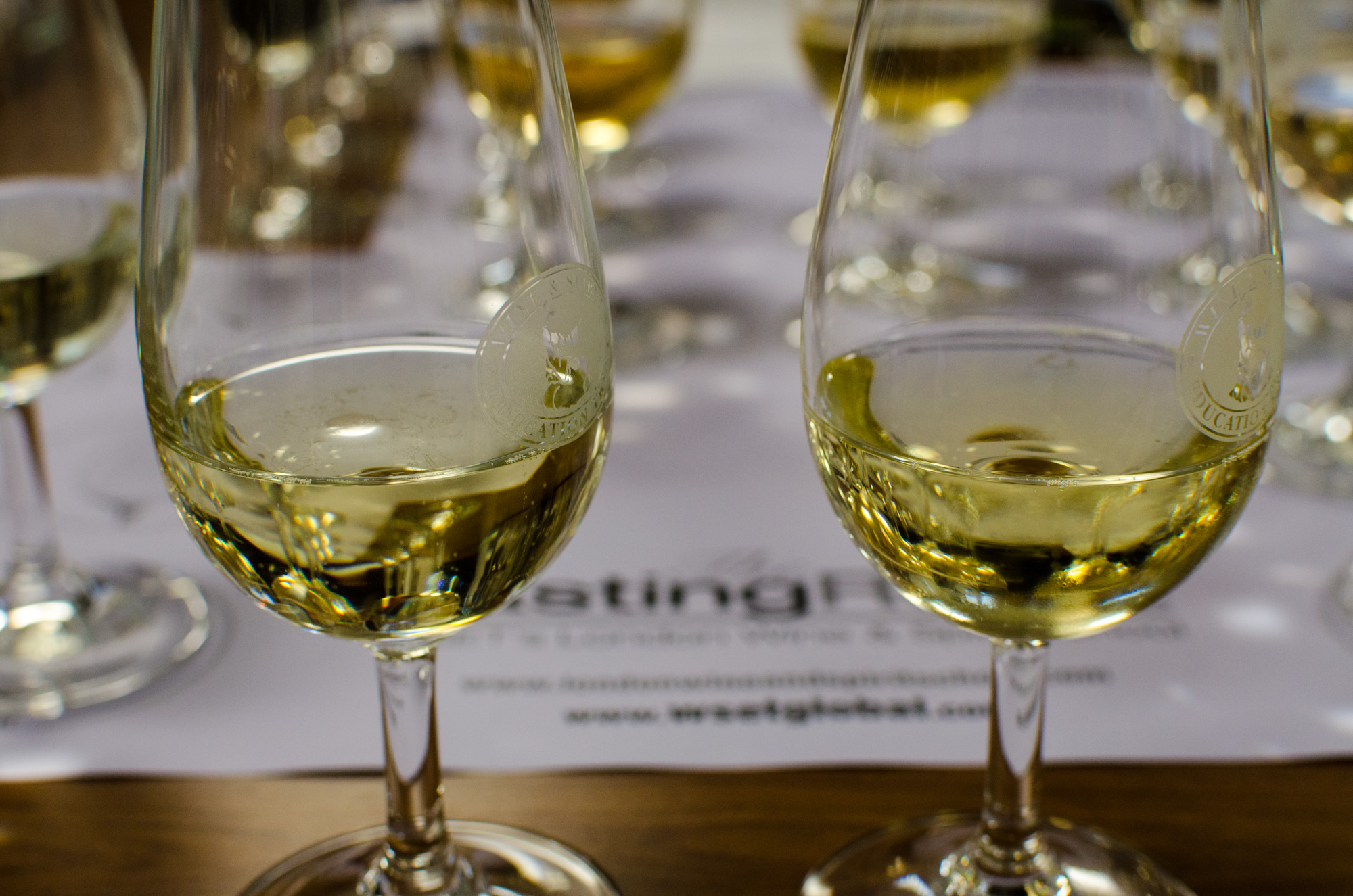 The relationship between England and France has never failed to amuse me. I will spare you a lecture of how this topic featured in my dissertation on early modern English national identity and bring it back to the world of wine. Here it is characterised by a rivalry in which England aspires to be different and yet the same. Winemakers take great pride in using the "traditional method" for sparkling wine production - a method sometimes better known as the "méthode champenoise"... However, English producers - at the tasting represented by EWP marketing director Julia Trustam Eve - will tell also you that it was actually the English who discovered the "méthode champenoise" first. In 1662 Christopher Merret presented Some Observations concerning the Ordering of Wines to the Royal Society in London, and the method he described is essential the one later used for making Champagne.
The problem that customers see Champagne as a quality designation and not just a regional description goes beyond the UK. German producers face it too and "Sekt", the name of German made sparkling wine, can suffer from being seen as cheaper, inferior alternative to Champagne, despite some outstanding quality being produced. Even so I have never heard this rivalry articulated as much in Germany as I have in the few years I have engaged with English (sparkling) wine where it comes up all the time - the relatively high importance of fizz for the English industry will certainly play a role here. Currently, producers are looking for a unique brand name for English sparkling wine and "Merret" is one of the candidates - whether this will go anywhere is less certain though.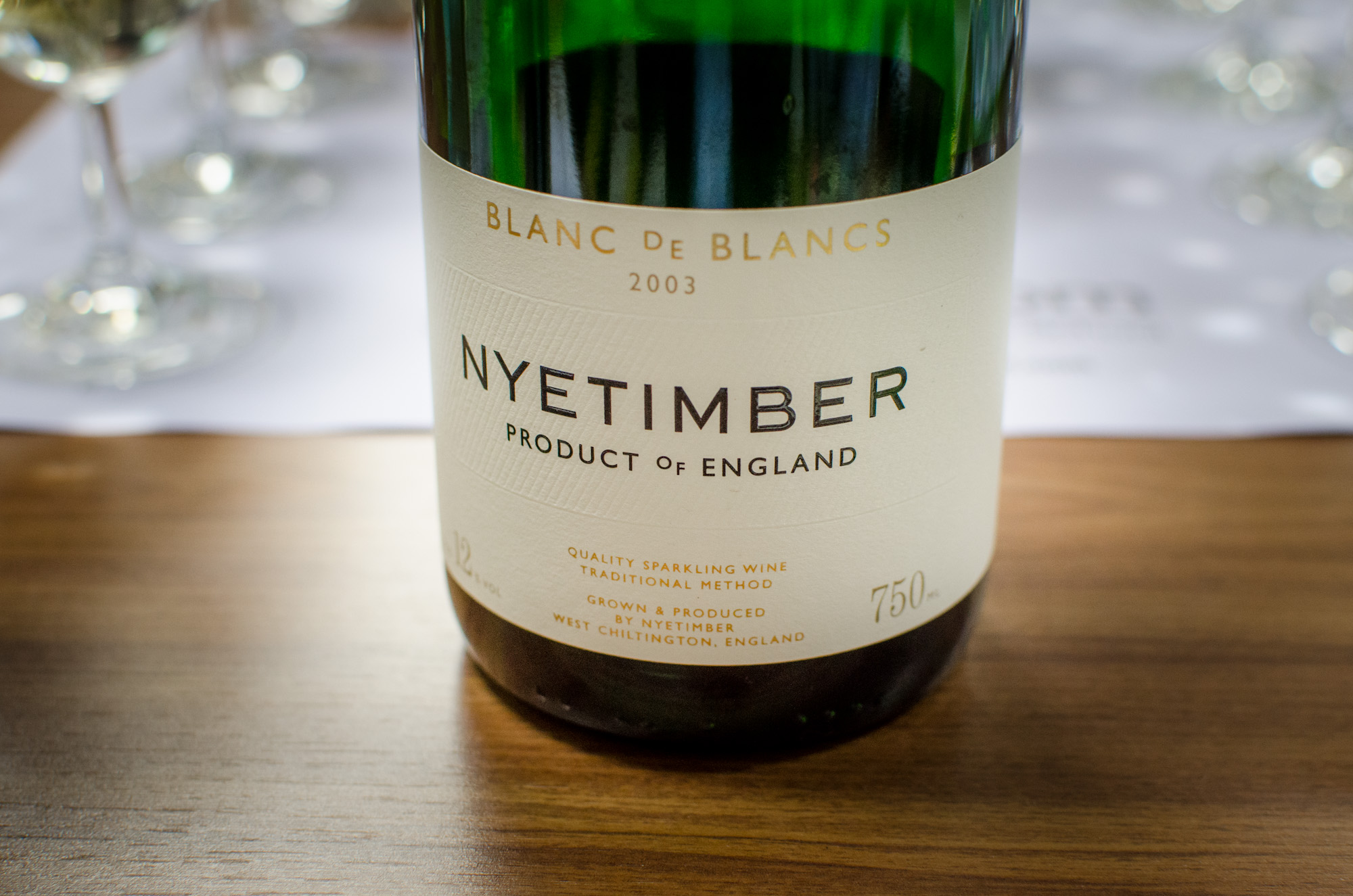 Confusion, actual vexation, about this topic goes to the highest classes of the British establishment. Last year the Duchess of Cornwall was, among much sniggering from the trade, quoted saying the following about English sparkling wine: "It's so annoying not to be able to call it champagne, when it is champagne."
Camilla may be forgiven for confusing quality and regional criteria when you consider how successful champagne has been in establishing the image of a desirable luxury good, the key to unlocking the door to sophistication and refinement. Personally I think Riesling and not Champagne deserves that honour, but as my marketing budget consists of two ageing historians here at the Wine Rambler we best leave that topic behind and turn to actual wine.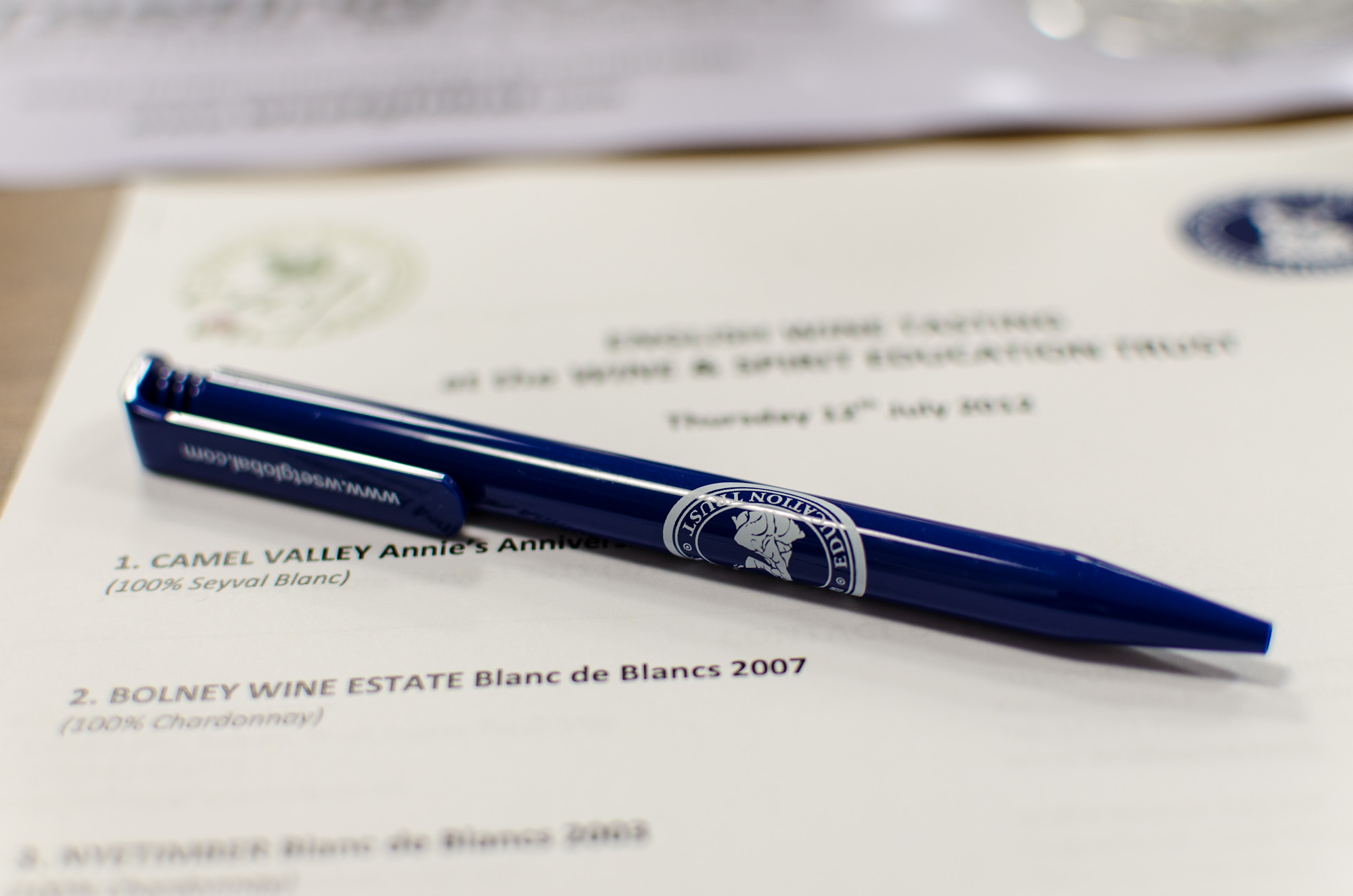 At the WSET tasting room we were served a dozen English wines, while Julia gave us some background on the industry - such as that around 25 of the 420 vineyards in the UK produce organically and that the average retail price for a bottle of sparkling wine is £20. We drank seven sparkling wines, two still whites (Bacchus and Chardonnay), two Pinot Noir and a sweet wine. Many of the well known producers were represented, including Camel Valley, Nyetimber, Chapel Down, Denbies, Hush Heath and Ridgeview.
As I have learned to expect with English fizz, the sparkling wines were generally of high quality and covered a range of styles from citrus fresh (100% Seyval Blanc "Annie's Anniversary" 2009, Camel Valley) to Blanc de Noirs (with my favourite the 2009 Ridgeview "Knightsbridge"), Blanc de Blanc and rosé (Coates and Seely's NV nicely blended strawberry and camomile). My favourite was Nyetimber's Blanc de Blanc 2003, made from Chardonnay of course, and aged for 2.5 years on lees - complex, elegant and with a lovely sweet brioche and citrus nose. The Nyetimber had the advantage of being the most mature wine and, if there is enough substance of course, a few years of bottle ageing is a good thing in my book. Sadly, many English producers find it hard to hold wine back long enough for commercial reasons, so too much English sparkling wine will be drunk too young.
"Herbaceous, fresh acidity, gooseberry, mineral (dusty) and pungent" is what I wrote down about Camel Valley's Darnibole Bacchus 2010 - a bone dry, clean white from a site that is said to be of a very distinctive character (which the wine certainly bears out). The other dry white, the Hush Heath Skye's English Chardonnay 2010 with its lighter, very charming style was an instant favourite with the audience. Had it not been priced at £20 I could have seen myself buying some as company for a nice summer's evening. There is of course a general issue here in that English producers with small estates, high costs and a tough climate cannot compete on price with new world producers, but even compared to other cool climate regions in central Europe I sometimes find the prices for still wine a little high. You pay a little extra for supporting local industry, which I am sure many would see as worth while.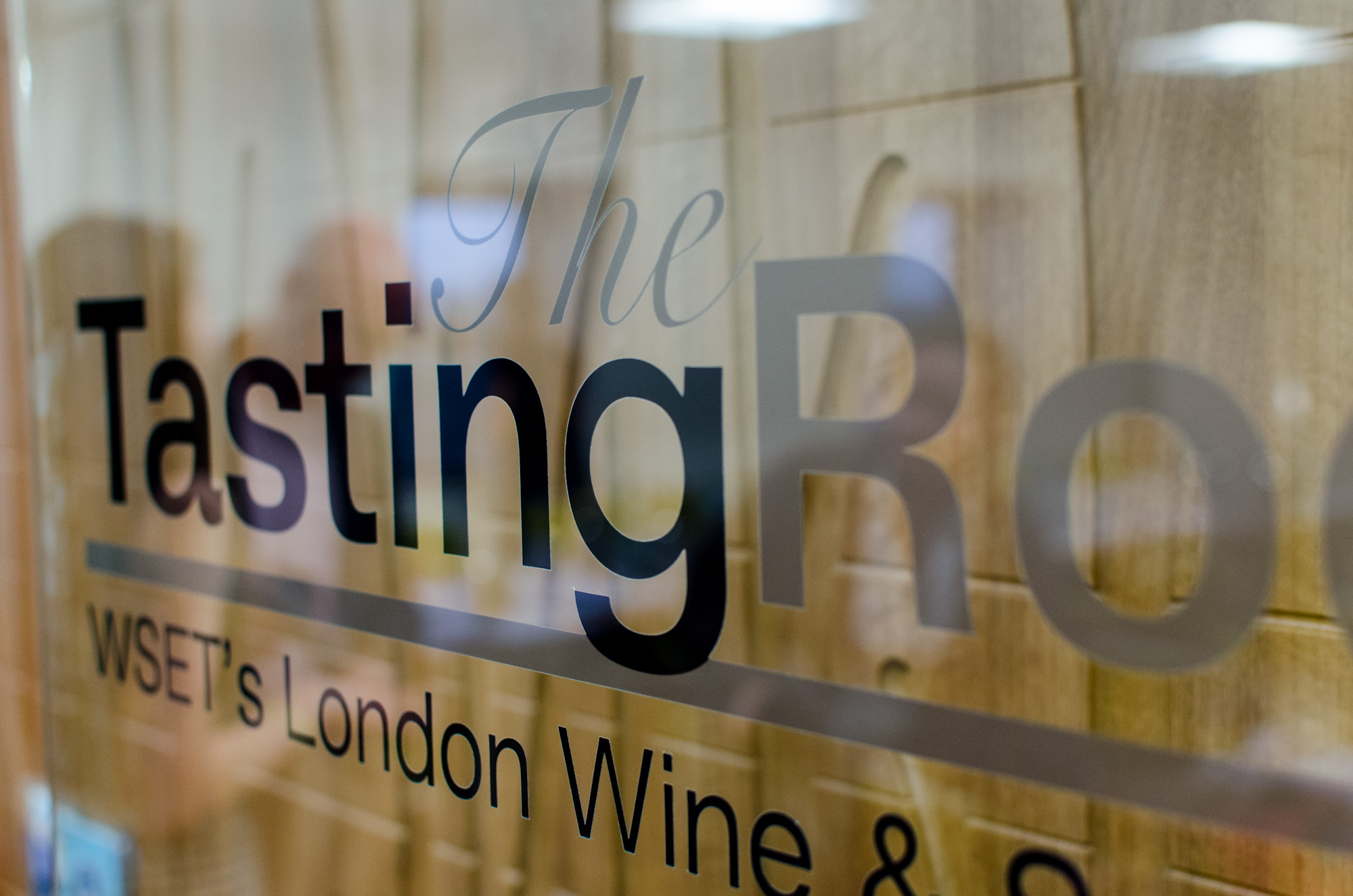 The red wines divided the audience, with some preferring the 2011 Bolney Pinot Noir with its richer, more fruit driven, oakier style to the 2010 Gusbourne that featured a lighter, more complex and almost Germanic style. For me the Bolney simply tried too hard and even at half the retail price of £15.99 I would not have been excited, but there also was a wine trade vs consumer divide in the room. Members of the trade sitting next to me shared my impression, whereas representatives of the consumers - the classes are open to the (paying) general public - felt the Gusbourne was too weak to be taken seriously as a red wine (a rather harsh comment). There is a question of personal preference here, of course, but I suspect also a public used to intense, fruit-driven red wines.
The evening finished with a sip of Denbies Noble Harvest 2011, a sweet Ortega of which only 500 half bottles (£39.99) were made. The Noble Harvest reminded me of dessert wines made from the Huxelrebe grape (an instant favourite with my Scottish friends who love the name) in its exuberant peach, apricot and exotic fruit sweetness held together by acidity. This is the type of wine of which I find one glass will be enough for any but the sweetest tooth, but this glass will be a most pleasant way to end the evening, on its own or with the right dessert or a blue cheese perhaps.
Speaking of cheese: we also tasted a few English cheeses with the wine but the tiny servings did not allow to compare them systematically. Even so the feedback on the class was very positive from both trade/press and consumers, and it was great to have had Julia from EWP as a knowledgeable guide. If you are curious about English wines and not too far from London keep an eye out for possible follow-on events - or visit the Wine Pantry, a shop dedicated exclusively to English wine.
Oh, and about the English versus British thing - it really is not a statement about English isolationism or snobbery but a reaction to the law. It is perfectly legal to label a wine as British if it has been bottled in the UK, no matter where the grapes are from or whether imported grape juice concentrate is used for the wine. This makes British wine a cheap bulk wine of low quality that originates from anywhere in the world but Britain.
Until that law changes, you have to drink English, Welsh or, one day perhaps, Scottish in order to be drinking truly British.