London Wine Merchants: Going Natural at Green & Blue Wines: Bar and Shop in East Dulwich
You don't go to South East London. At least that is what my friend Sarah thinks, and yesterday she told me so when the question of where to live in London came up. After having lived in the South West, North and West Sarah now contemplates the East - but the South East just seems too far away, like another world. This is a common view in the murky blend of London post codes and identities. It is opposed by a smaller group of those who have lost their hearts to SE London, and they tell me of vibrant local communities with quirky shops, excellent and authentic food offerings and a satisfying restaurant scene. The other day I followed an invitation to explore this world at the East Dulwich wine shop and bar Green & Blue Wines.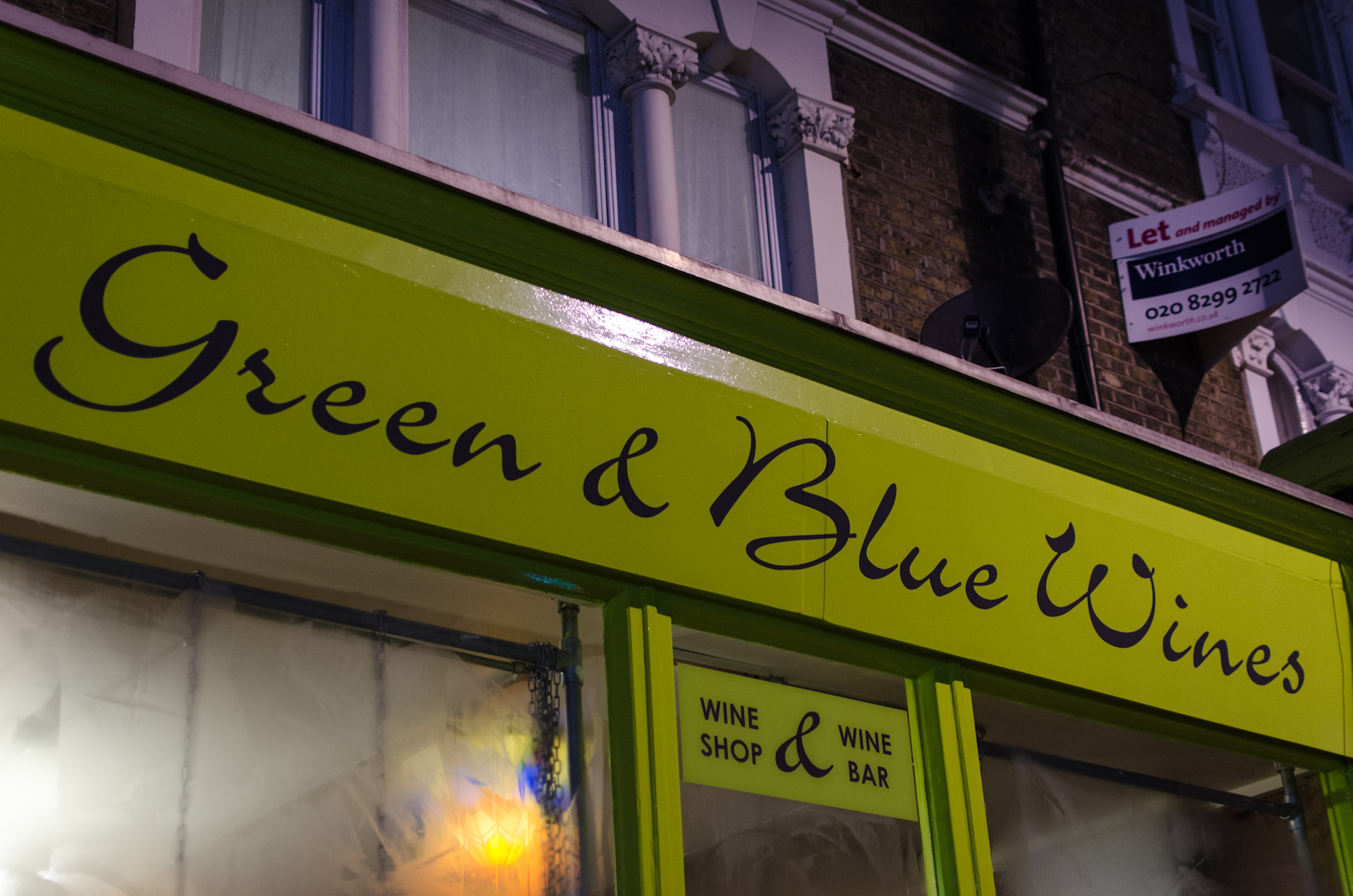 It is no coincidence that I used the words "authentic" and "local", as Green & Blue champion wines from smaller producers, especially organic and natural wines.
Green & Blue had been on my radar for a while, not so much because of their thematic focus but rather as local friends recommended them and drew my attention to the broad range of wine tastings and events hosted at Lordship Lane. So when the invitation to sample wine and food with a group of writers landed on my desk I felt ready to set out into the far and away East.
Luckily, there were no dragons. Instead we were greeted with a glass of wine and a friendly welcome by South African born Kate Thal. The founder of G&B explained her philosophy, introduced us to some of the wines and then feed us. Not literally with spoon in hand, I hasten to add, as even after a few glasses of wine this Wine Rambler is capable of eating unassisted.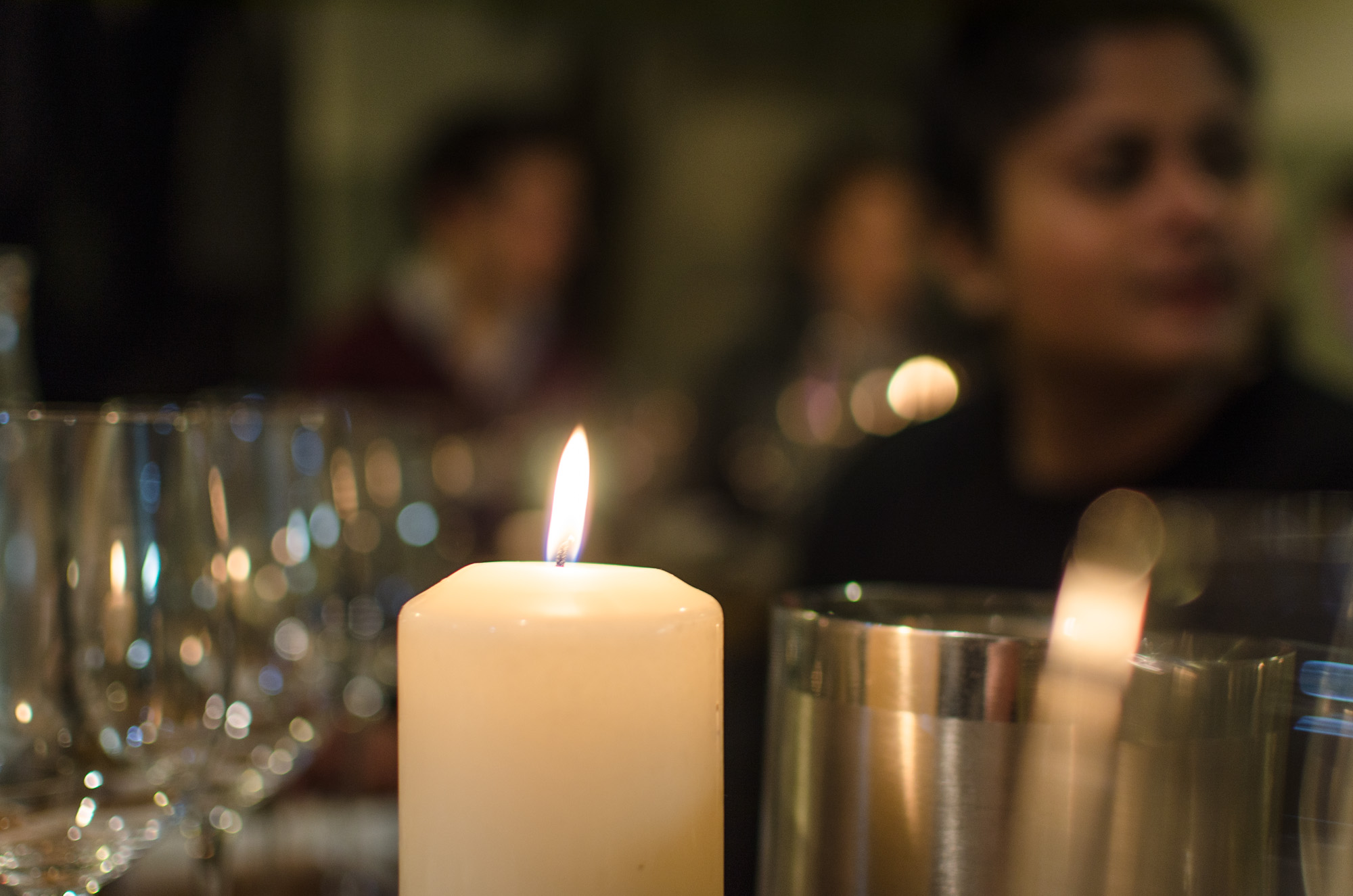 Kate founded Green & Blue in 2005 with a firm belief that there is a market for quality wines from small, dedicated growers and sold in an environment that is not pretentious but rather focussed on pleasure. To quote from the website:
It is our belief that the great wines of the world are not just those which cost the earth (although some sadly do), but those which are honest to goodness, untampered with, beautifully made fermented grape juice – be it in a relatively humble, everyday drinking incarnation or something a bit finer and more exotic.
We also believe passionately that, in this difficult, turbo-paced, often highly impersonal world, proper neighbourhood places that are reasonably priced, friendly and accessible to all are more important than ever.
The tasting was designed to drive home the philosophy behind G&B. Round one, for instance, was a fight between grower champagne, represented by Wine Rambler favourite Larmandier-Bernier, versus big Champagne house Moët - a fight that to me was already over when I put me nose near the two glasses and found so much more character in the grower champagne's bouquet. Next we tasted two Sancerre, one (Gerard Bouley) a representative of a lighter, cleaner and fresher style, with the second an altogether different beast: Sébastien Riffault delivered a biodynamic wine that was harvested late, fermented with natural yeasts, no sulphur added before a long fermentation process in old oak barrels.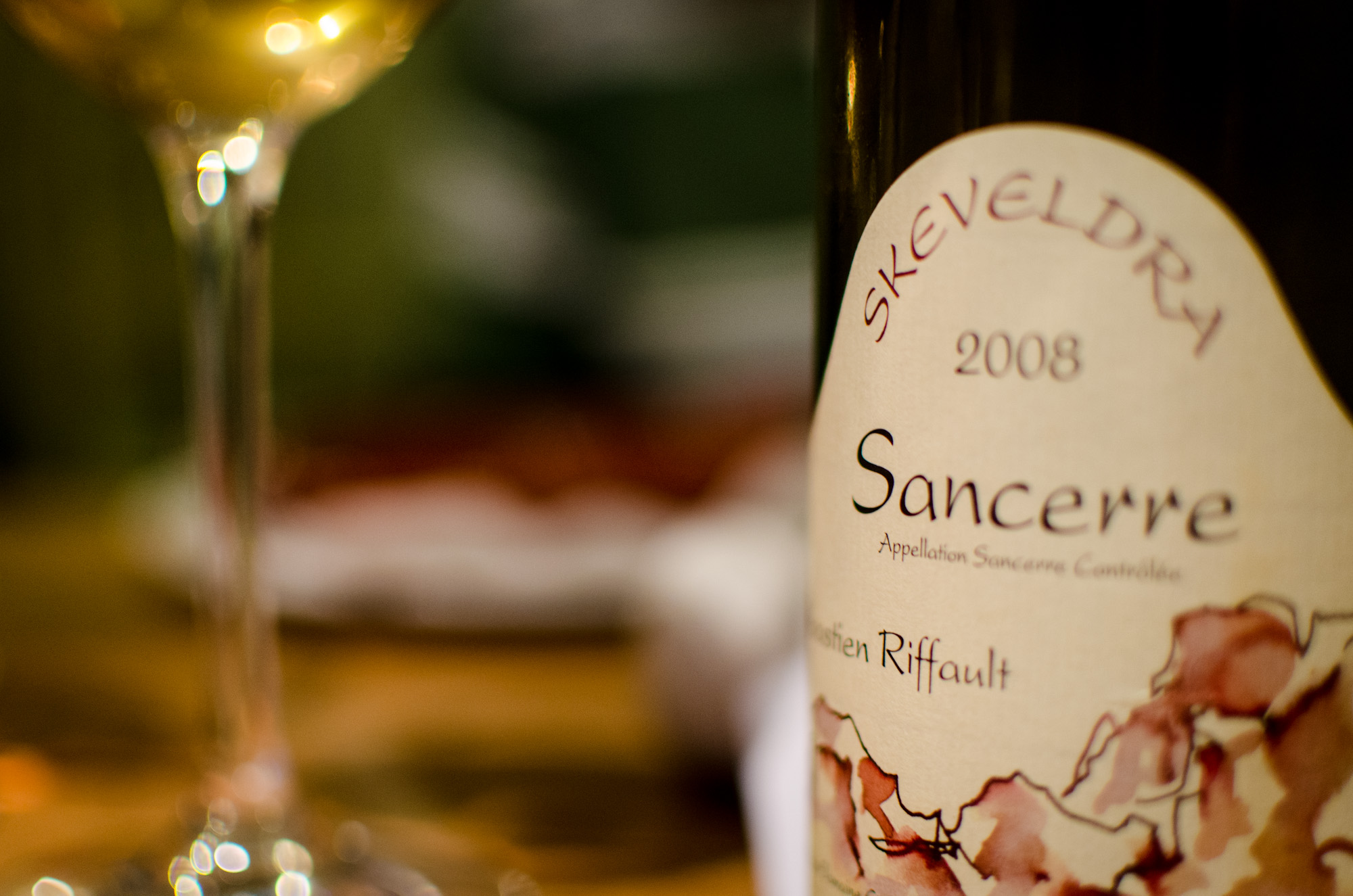 Now we need to stop for a moment. There is a growing movement of natural wine fans who criticise even moderate spraying of vineyards, compare adding sulphur to making a pact with the devil or even suggest not to use stainless steel tanks. I am not one of them. Wine is a man made product and there is not a single step that is not an intervention of some sorts. How can you defy stainless steel tanks as something not occurring naturally but then bottle your wine in glass and have it delivered by car? I'd also like to question some of the criticism against the use of sulphur in wine making.
What I do believe in though is winemaking with attention to detail and an approach that could be called one of minimal intervention, winemaking that aims for quality, character, excitement and sustainability. For some winemakers whose wines I love this means biodynamic, whereas others are not afraid to use pesticides if needed. I find natural wine done right an interesting, refreshing idea and I have tasted very good ones, but also wines that were weird without also being exciting or where the methods used resulted in furry little creatures growing in the bottle and giving us Ramblers a swamp gas attack. This is no general criticism of natural wine as I will approve more of a good wine made in natural style than one made in industrial style. However, it also seems to me that some proponents of the natural wine movement focus on the means instead of the end, and I am also bothered by the label "natural" that everyone can use as it has no legal status.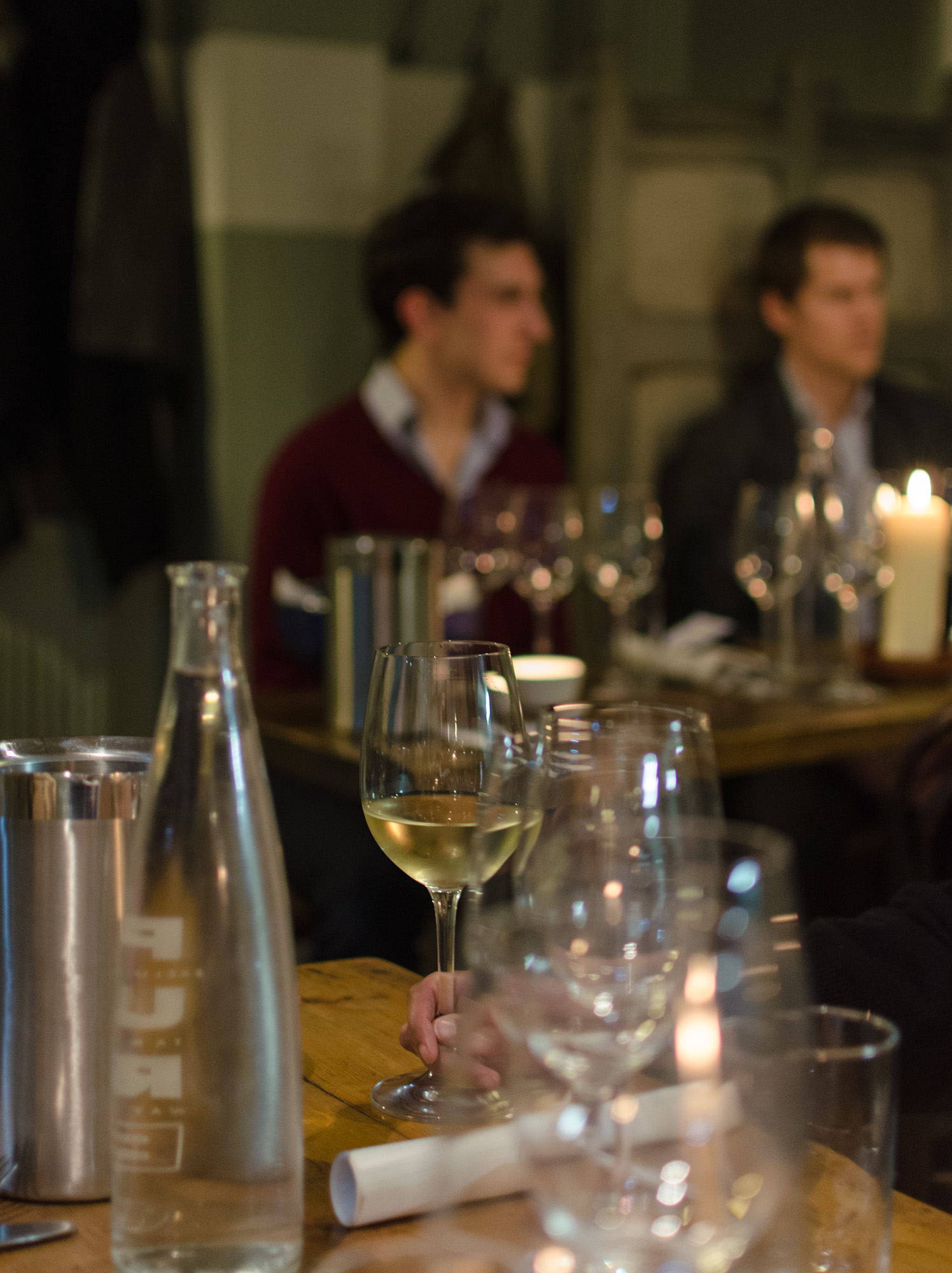 When I made some of these points at Green & Blue I found that Kate is not dogmatic at all but instead just loves handmade wines with character and quality. And this is exactly what I would say about Riffault's Sancerre Blanc. Not everyone will like this atypical Sancerre as it is rich, full-bodied, oxidised almost with a touch of sherry and features rocky minerality, salty with some apricot and pear. Modifying the introduction of alternative rock band They Might be Giants as the "thinking man's drinking band" you could call this a drinking man's thinking wine as it will want your attention.
Although it is not a food wine as such I went back to it when dinner was served; it complimented the roast pumpkin surprisingly well and could also stand up to the lovely pork belly. The rich chocolate dessert went better with a red (which thankfully was at hand too). The food menu is a relatively new addition to Green & Blue - the original G&B was much smaller and only in 2011 after moving to the larger premises and teaming up with an investor was a proper kitchen installed.
The menu is relatively short, something I really like, with a more robust style and Spanish influence. I enjoyed the roast pumpkin with peppers and nuts and loved the pork belly with salty potatoes and mojo verde - although the potatoes were salty to a level that not everyone would enjoy, but it was just what I wanted on a cool winter's night.
The focus of the wine list is old world, in particular France but also Spain and Italy, and you will also find port, sherry, spirits and beer. The online shop is organised by colour and style, which means it took this "crazy Germanophile" a little while to find German wines in the list. There are just a few, but from great producers that we love such as Wittmann or Heymann-Löwenstein. However, as I have a wardrobe full of that stuff I like exploring other areas when going out and the cool climate lover is still well catered for, especially with Loire and also Alsace.
There is more than food and wine to be had at Green & Blue, as Kate organises a wine school as well as regular tastings with popular themes such as "wine and chocolate". Judging from the evening we spent with her you should expect a passionate and knowledgeable host, so it may be worth checking the website for details.
If you live in the area or are not afraid to venture far and away, Green & Blue is worth a visit. And should you still be scared by the South East, well perhaps you can dare the online shop.
Green & Blue Wines
38 Lordship Lane. London, SE22 8HJ