Provins Valais, Humagne Blanche, "Collection Chandra Kurt", 2009
How do you start the year on a wine blog mostly dedicated to German wine? Writing about German wine, of course, I hear you say. This would seem like the sensible thing to do, and yet today we are not sensible and look for Switzerland instead. For some, at least the German speaking part of Switzerland is more German than Germany itself (but please don't let any Swiss hear this), yet the wine I am writing about today is a truly Swiss thing.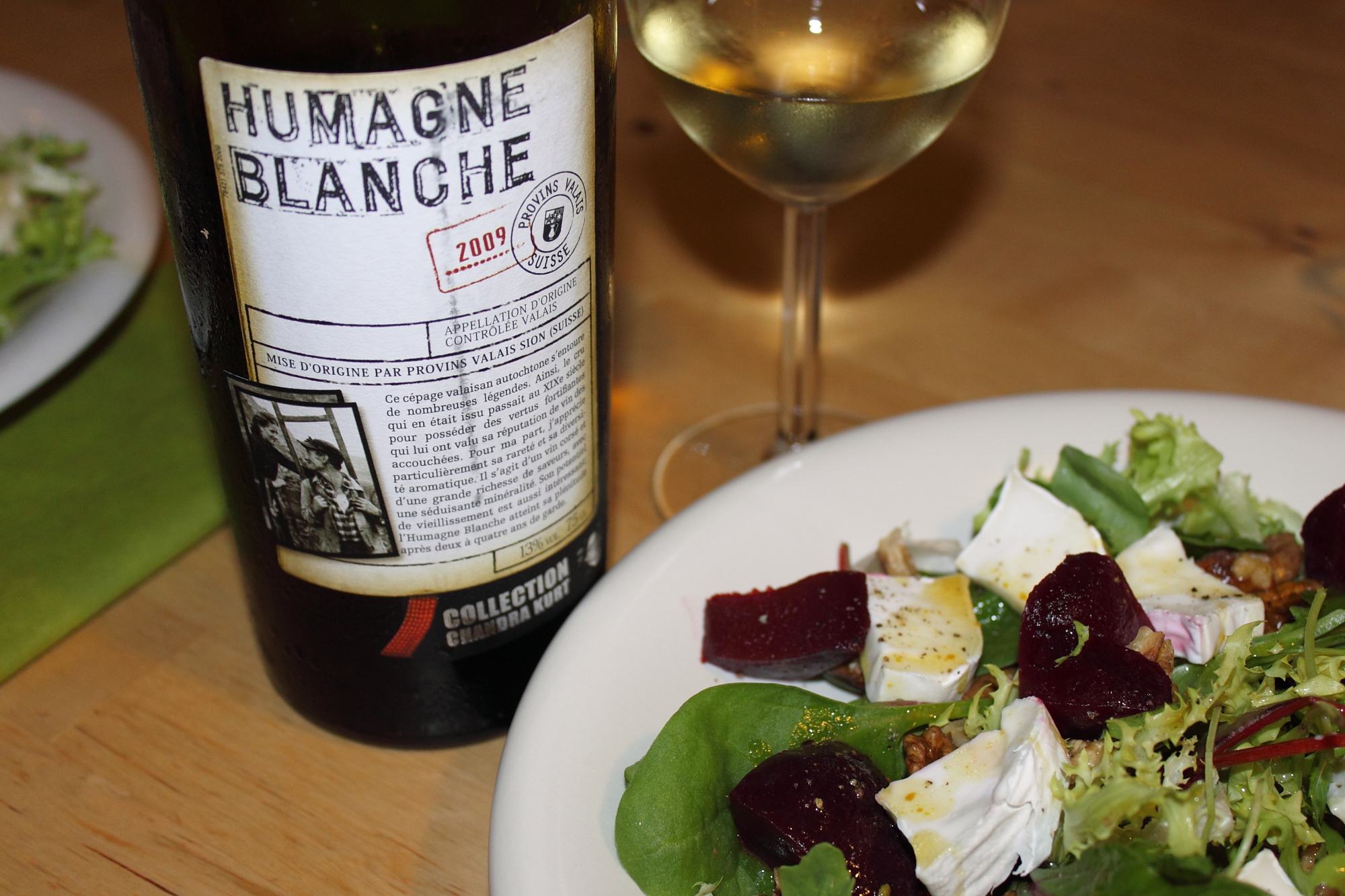 Made by the Swiss and in Switzerland of course, this explosion of herbal aromas and flavours is vinified of Humagne Blanche grapes, an old indigenous variety that now is a rarity even in Switzerland.
torsten
Wednesday, 04/01/2012