Domaine Les Hautes Noelles, Muscadet sur lie Côtes de Grandlieu, 2005
Certain ways of cooking fish and shellfish just cry out for a clean, light and crisp dry white wine - especially if you bake a whole sea bass in a salt crust. This is an excellent way to celebrate the delicate flavour of fish and it works well with a range of fish, including sea bream. Just put a little pepper and some herbs into the fish and then cover the whole fish in a dough made of salt, water and perhaps a few egg whites. This seals in all the moisture and preserves the delicate flavours of the fish. Serve the fish just with a bit of olive oil, pepper and salt, perhaps a little lemon and enjoy with very simple side dishes, perhaps just a few slices of white bread.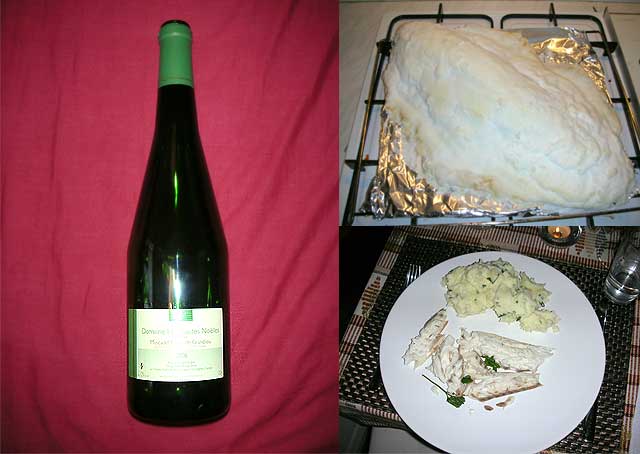 And make sure to select a wine that will not overpower the fish - I find a dry Muscadet works very well in this context.
torsten
Friday, 25/12/2009