Domaine des Corbillières, Touraine "Les Demoiselles", 2008
It has been a while since France, the world's greatest red wine country (yes, deal with it!) has drawn me into its sway. This time, it's the unlikely region of the Touraine. Lured by the relative exoticism of that appellation for red wine, by the very original varietal mix of Cabernet Franc, Pinot Noir and Malbec, and not least by my love for regional French reds of any ilk, it was more than easy to give in to temptation.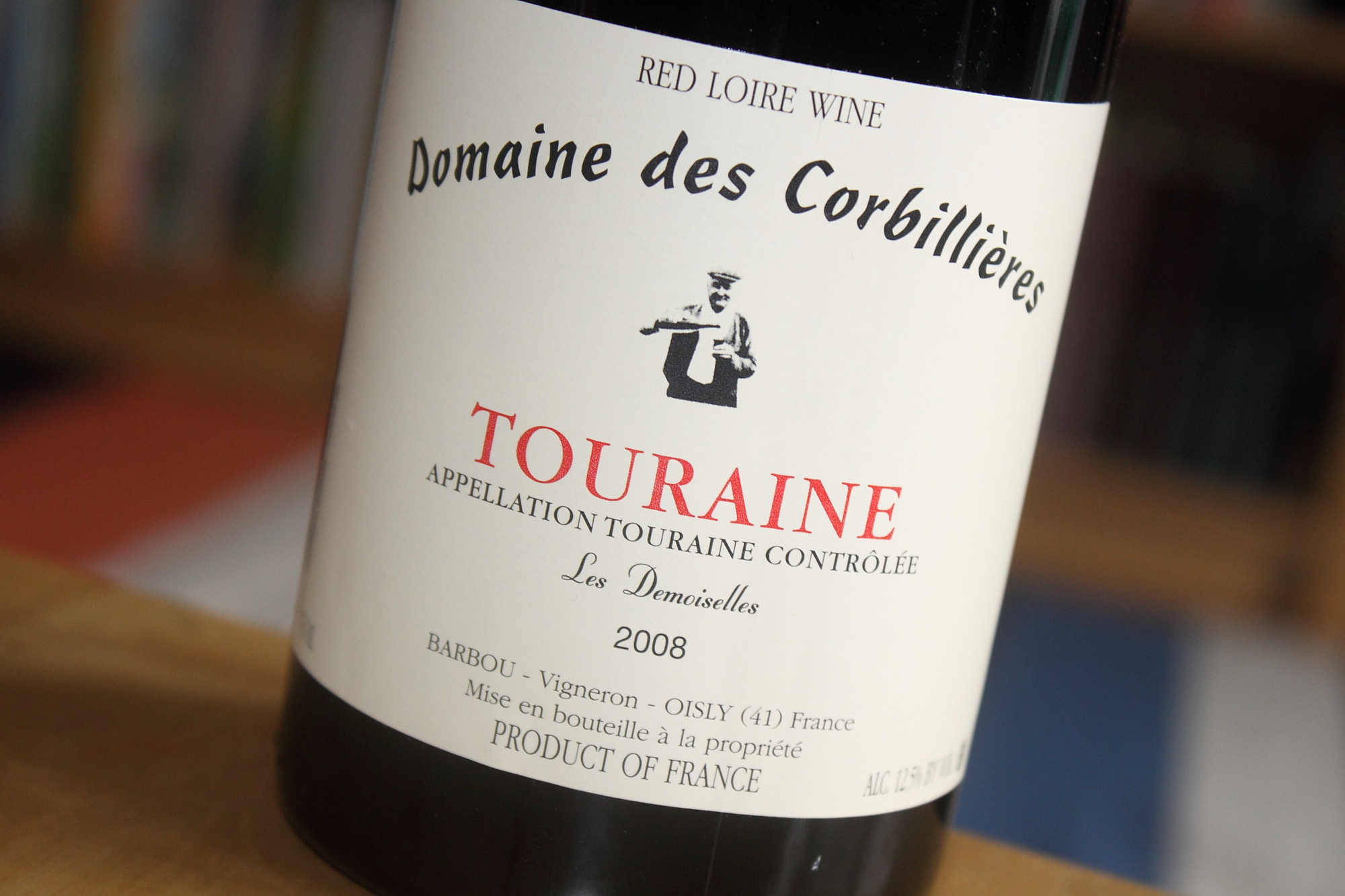 But don't get the idea that some highly strung luxury cuvée caught my eye with a suggestive wink. No, it was a working man's red, as befits the outcome of the recent presidential election.
Julian
Sunday, 03/06/2012