Weingut Trockene Schmitts, Randersackerer Marsberg, Scheurebe Kabinett trocken, 2010
You will be dismayed to hear it, but sometimes, we drink and enjoy a bottle of wine, but the review that is consequently due here at the Wine Rambler is moved a little down-schedule at first and later lost sight of. This is what happened to this bottle of a rather unusual German summer wine. I do feel a little guilty about it now that the leaves are already falling and - oh no, not so soon! - Oktoberfest has started here in Munich. But since it's much nicer to reminisce about summer days gone by and nice Scheurebe from Franken than to face the thought of the vomit-coated subway trains I may have to ride on in the coming two weeks, it is actually good to have kept this one for later.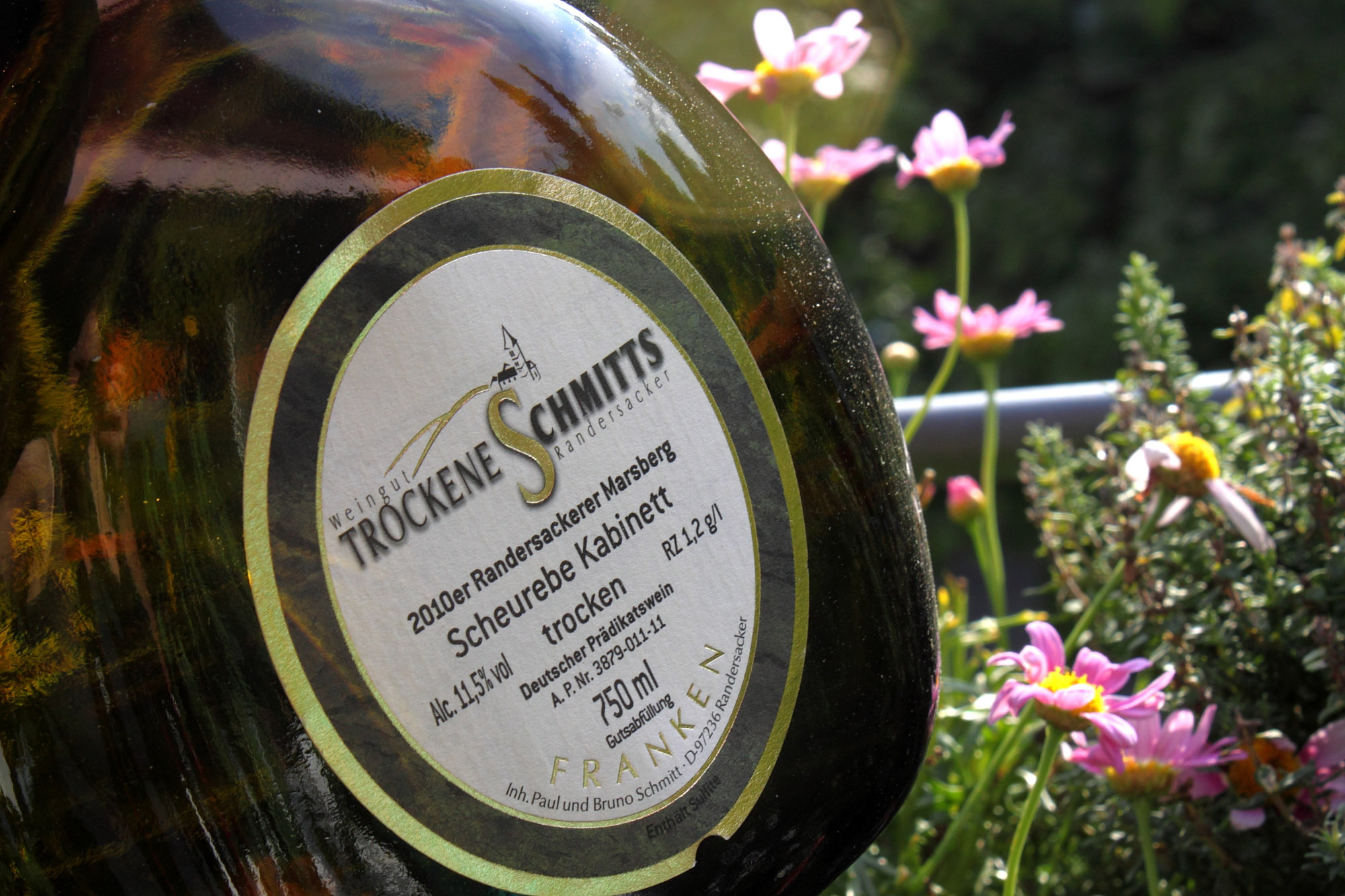 So Scheurebe, Franken, winery with silly name - speak, notes:
Julian
Saturday, 17/09/2011
Trockene Schmitts, Randersackerer Sonnenstuhl Silvaner Spätlese trocken "konsequent", 2007
From the winery with the silly name comes a surprisingly good wine: Complex, quite powerful smell of ripe apples and cantaloupe melons. A lot of apply fruit in the mouth, very ripe and concentrated, earthy minerality.
By the way, I caught on to them: the label says 0,5 grams of residual sugar are still in the wine. Shame on you. Did you think we wouldn't notice?
Julian
Sunday, 09/11/2008