Weingut Steinmühle, Sylvaner trocken, 2010
Arson, sieges, war - not really the first words that would come to mind when thinking about wine: or a mill. And yet such events feature prominently in the long history of the Steinmühle (stone mill) winery in Rheinhessen. Since the Middle Ages, the mill in Osthofen has been burnt down a few times, and yet there it still stands. And it is still in the hands of the same winemaking family, for eleven generations now.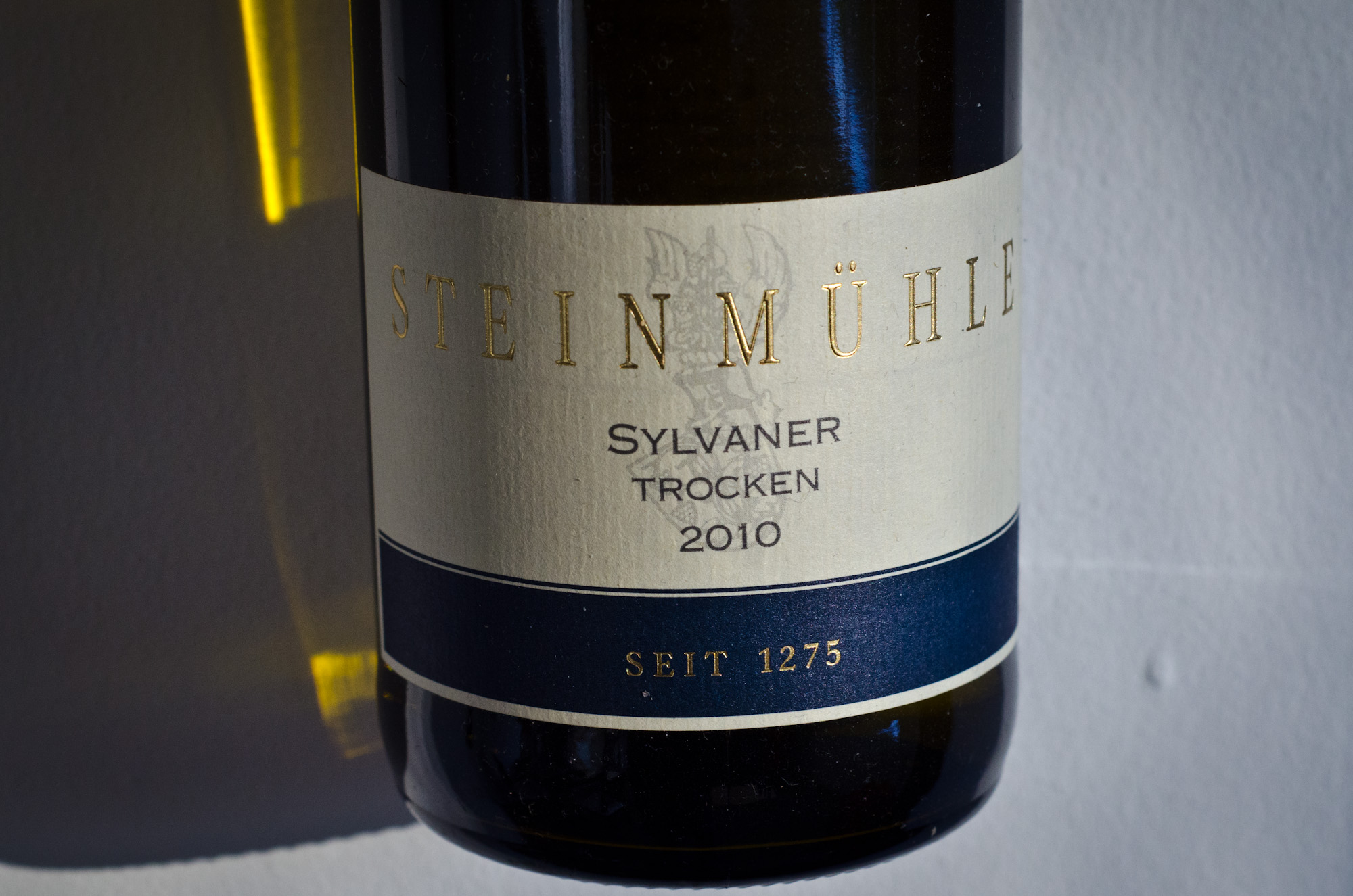 I did not know that when I was handed a bottle of their 2010 Sylvaner (the date 1275 on the label could have been a hint) - but then wine should mostly be about the enjoyment and the history lesson just a good swashbuckling story to be told after the second or third glass.
torsten
Saturday, 11/02/2012