De Gouden Ton, exquisite Rotterdam wine shop
It has been a while since the Wine Rambler has hit the road, but a few weeks ago work called me to Rotterdam. I used the chance to attach a short holiday to explore the city. My voyage of exploration took me to the gigantic harbour, into museums and, mostly, along an impressive display of modern architecture. It also took me to what on the internet looked like a very interesting wine shop: De Gouden Ton. Just a short walk away from the city centre in a more quiet street lies a vinous gem that should excite all fans of exquisite wine.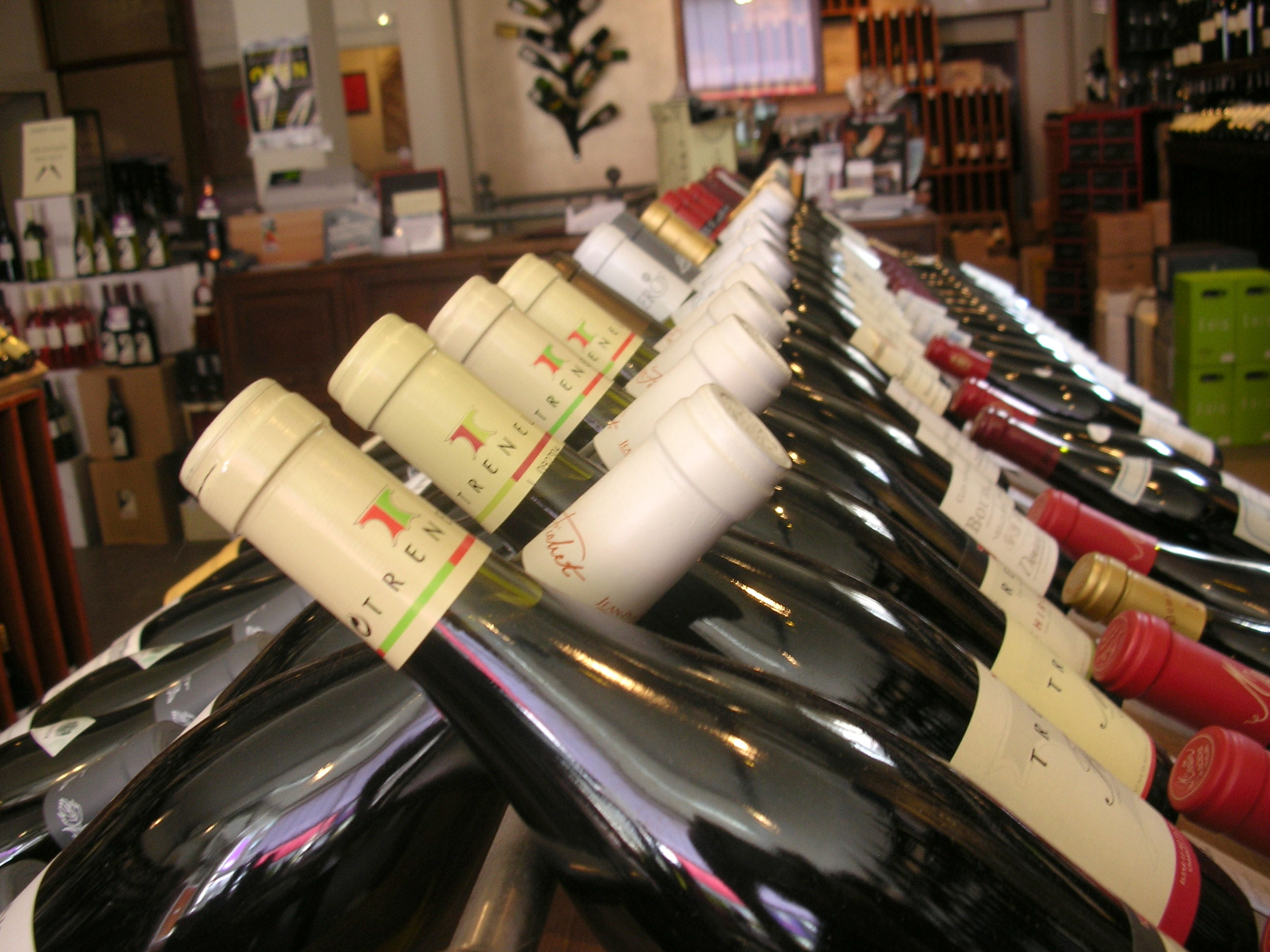 After having walked around under the merciless sun for a few hours, I really appreciated the somewhat shady and very relaxed atmosphere at De Gouden Ton. The light conditions made capturing the shop well a real challenge for my camera, but trust me when I tell you that it is the kind of design and atmosphere that can make you instantly welcome.
The staff was attentive, but by no means obtrusive (I don't like being under siege as soon as I enter a shop). They let me browse the shop without interruption; after a while they offered coffee while I was methodically scanning the shelves.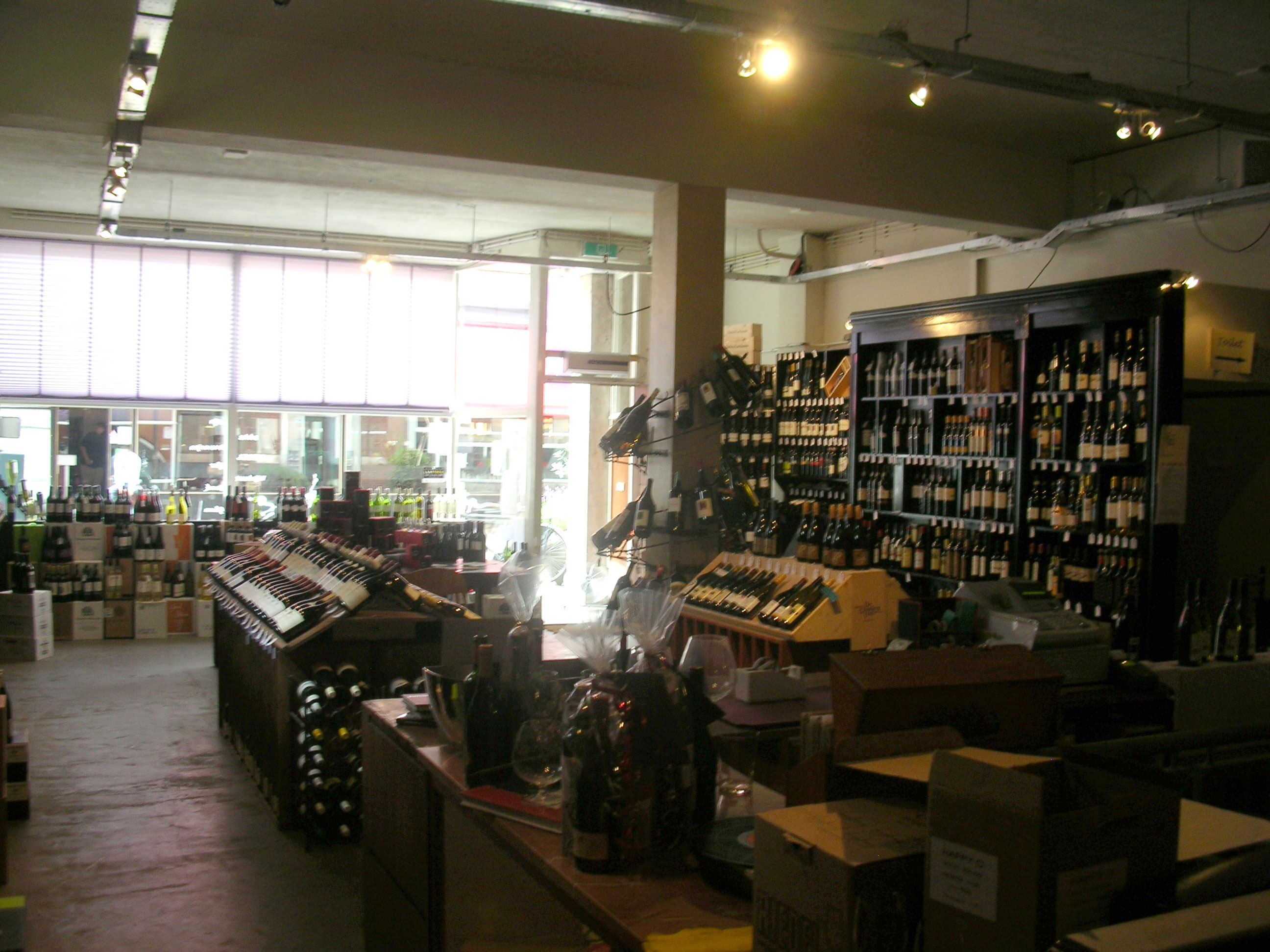 I started my tour looking for German language wine and found a really interesting selection. De Gouden Ton dedicates a whole section of one wall to German wine, mostly, but luckily not exclusively, Riesling.
On the shelves of the German Wall, many of the great, good and expensive names of German winemaking rub shoulders with each other. The list includes JJ Prüm and Fritz Haag, but also the unavoidable Dr Loosen (who is so much more prominent abroad than in Germany). I also found Wine Rambler favourites and regulars, including Dönnhoff, Rebholz, Christmann and Knipser.
This is no doubt a very prestigious and absolutely reliable collection of big names. However, I would have found it a little too predictable were it not for a few interesting additions. For instance, there is the Franconian winery Wirsching - certainly a big name in Franconia and beyond, but this was actually the first time I had seen some of their characteristic wine bottles outside of Germany. Another exciting find was a good range of wines from the Heymann-Löwenstein winery - Löwenstein is an outstanding winemaker with some absolutely stunning wines full of character that I only rarely come across outside of Germany (especially compared to Loosen, Haag and Prüm who appear to be everywhere).
Austria was also well catered for with some of the big names, including Loimer and Heinrich.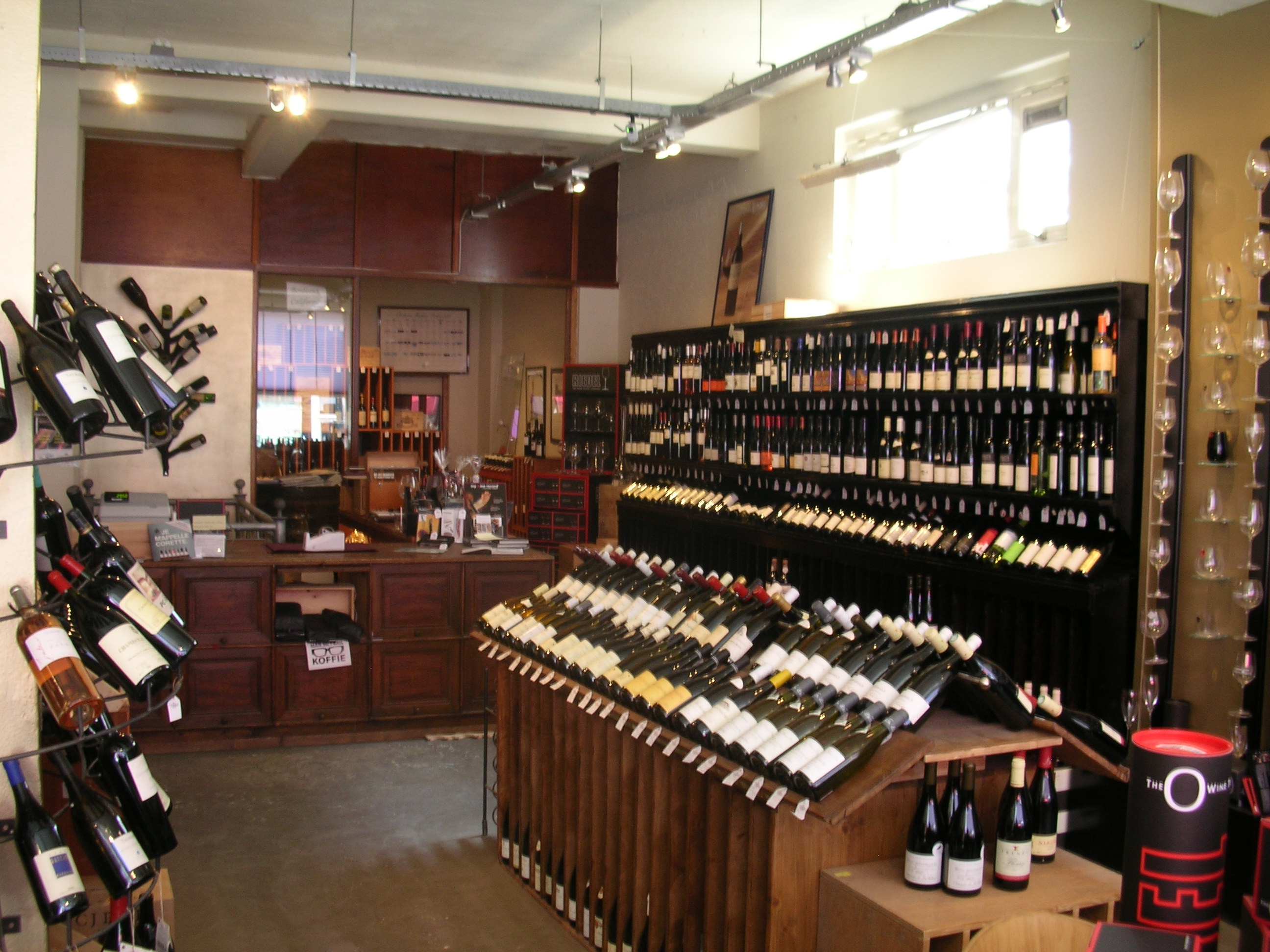 Continuing on my voyage of exploration along the shelves of De Gouden Ton I found myself reacting to the other sections in a similar way to how I felt when looking at the German wines. I found many well known names (and almost as many wines I wanted to take home), but also a few surprises and, especially in the areas I do not know too much about, lots that seemed interesting. The selection of wine somehow struck the right balance between presenting the familiar (generating trust and a certain feeling of shared interest) and unusual. At this point I had already damned my decision to fly hand luggage only. On the other hand, even a larger suitcase could not have held all the wines I wanted to take home with me.
After finishing my detailed scan (that also took me to an exciting section of prestigious French wines in the back and a tasting room in the basement), I found myself chatting to the owner, Sigurd Snoeys. Sigurd, it turns out, worked as sommelier in some of the Netherlands finest restaurants until, a few years ago, he decided to become a wine merchant. This background, I think, you can clearly see reflected in the selection of wine at De Gouden Ton.
During my browsing session it struck me that, even compared to some of the posher shops of London, De Gouden Ton had many wines that were a little more on the expensive side. This was also reflected in the German selection, where one of Wirsching's ice wines was on sale for € 84.50 and a (very, very tempting) sweet TBA Riesling from Löwenstein sang its siren song at a price of € 215 (2005 Röttgen, for those of you who care, a wine rated amongst the top 0.05% of German wines by the Wein Plus wine guide).
Sigurd confirmed that (while still making available a decent range of cheaper wines) his focus was indeed on the premier market. Interestingly, he also said that the financial crisis had a noticeable impact on the behaviour of at least some of his customers, who now focussed more on quality and value than on prestigious names - a trend that Sigurd welcomed.
De Gouden Ton does not only offer a very tempting selection of wines, they also have a wine club and host wine events.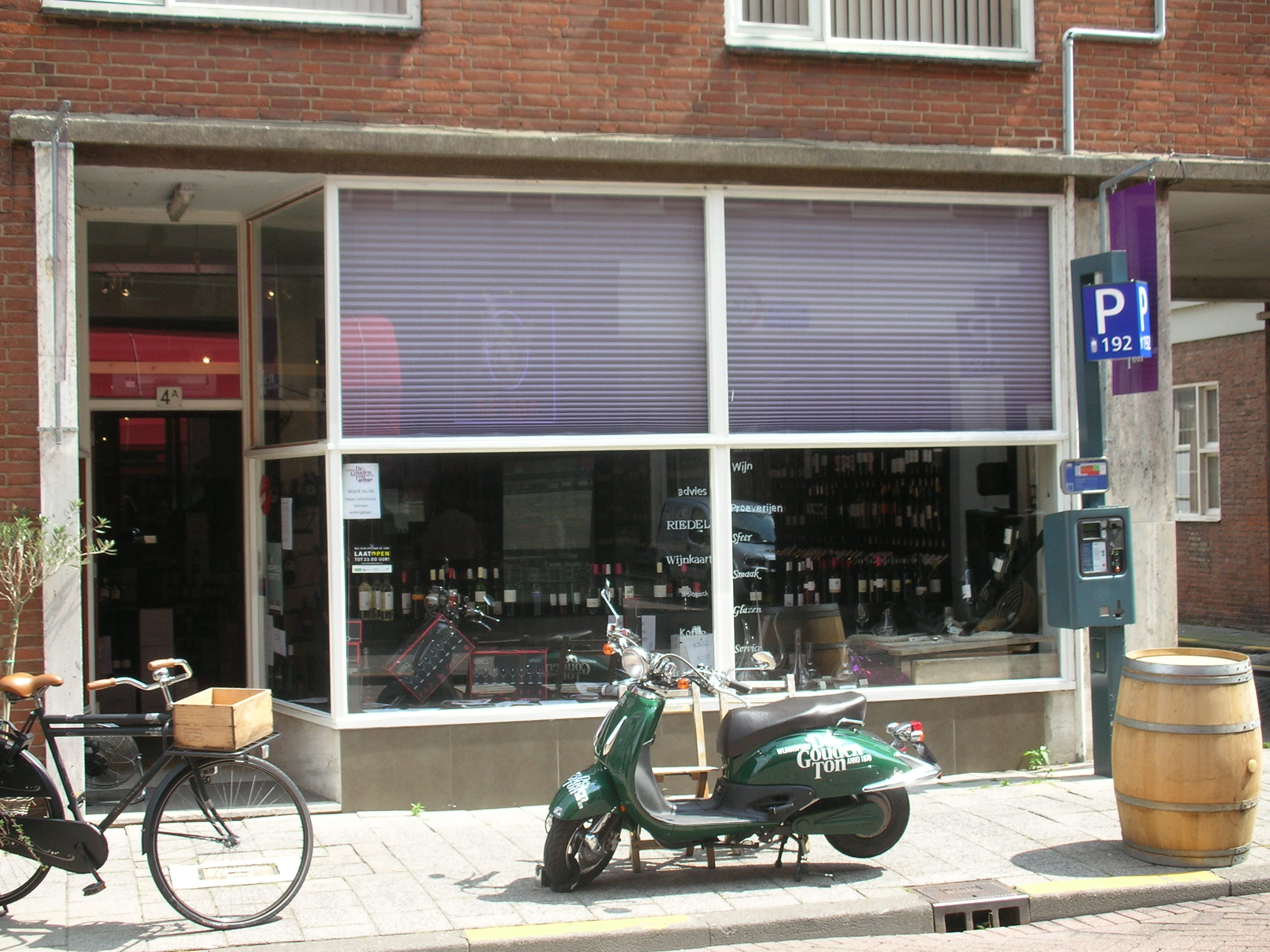 On the day, I was just a visitor passing by, but I felt very welcome at De Gouden Ton and tempted by so many wines that I found it hard to leave. If you are in the Rotterdam area and interested in the finer side of wine, I would strongly recommend a visit. It seems the friendly people from De Gouden Ton do also ship wine and Sigurd promised to keep his eyes peeled on unusual and older German wines for us...