Impressions from RAW 2013 - the wine fair for "natural" wine
Autumn is upon us. Had I missed this fact before, cycling through cold, autumnal rain and over streets covered in brown leaves tonight would have driven home that message clearly. For some this is a sign to bring out the heavy red wines, but to me right now this is a reminder that summer is over and I still haven't written about my visit to RAW 2013. It has been a very busy summer during which I was abroad a lot, and all sorts of other circumstances conspired against me finding the time to do much wine writing.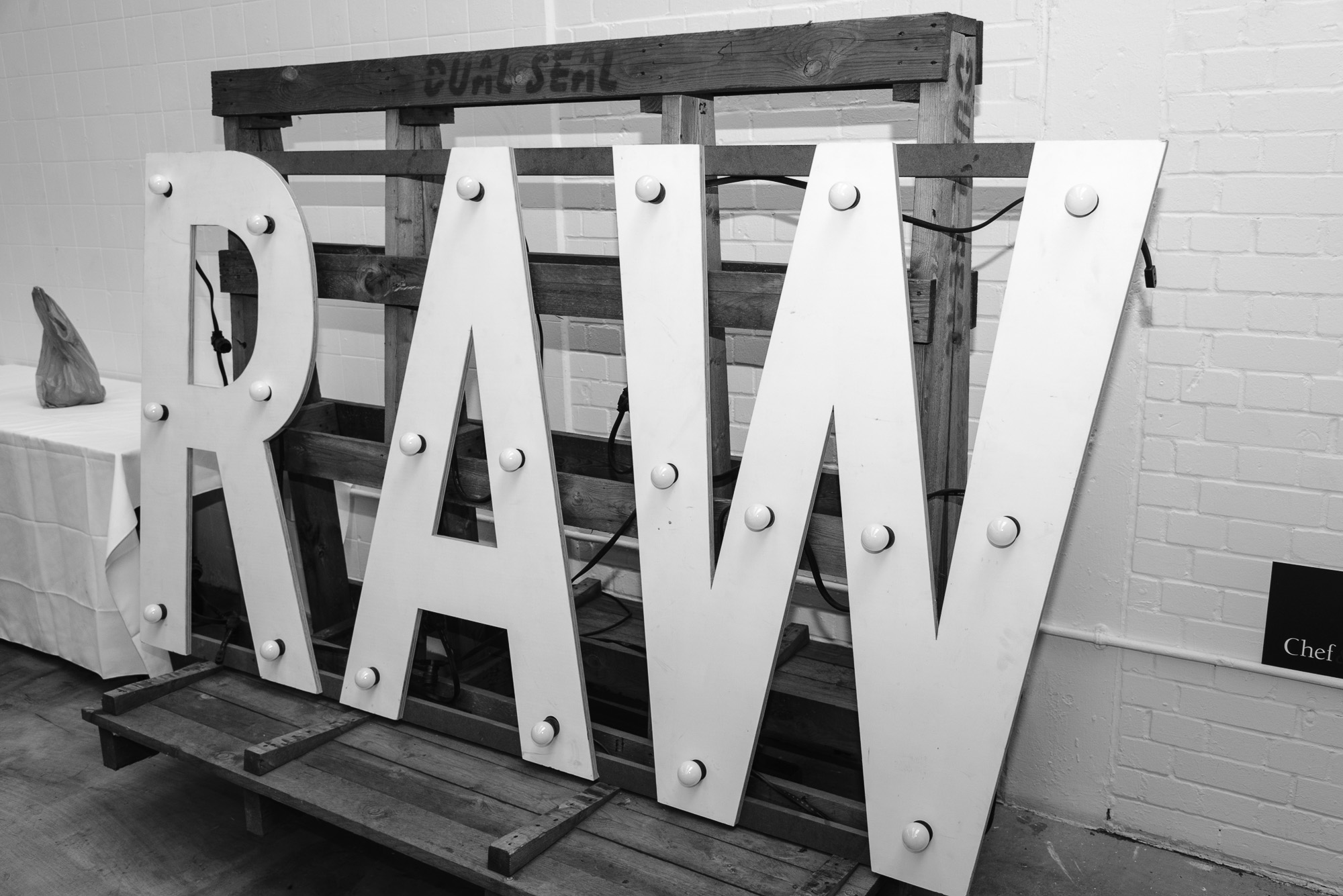 Now my visit to RAW in May feels too far removed to make a detailed report seem useful or appropriate, but I still wanted to share impressions from a few hours of tasting through "natural" wines.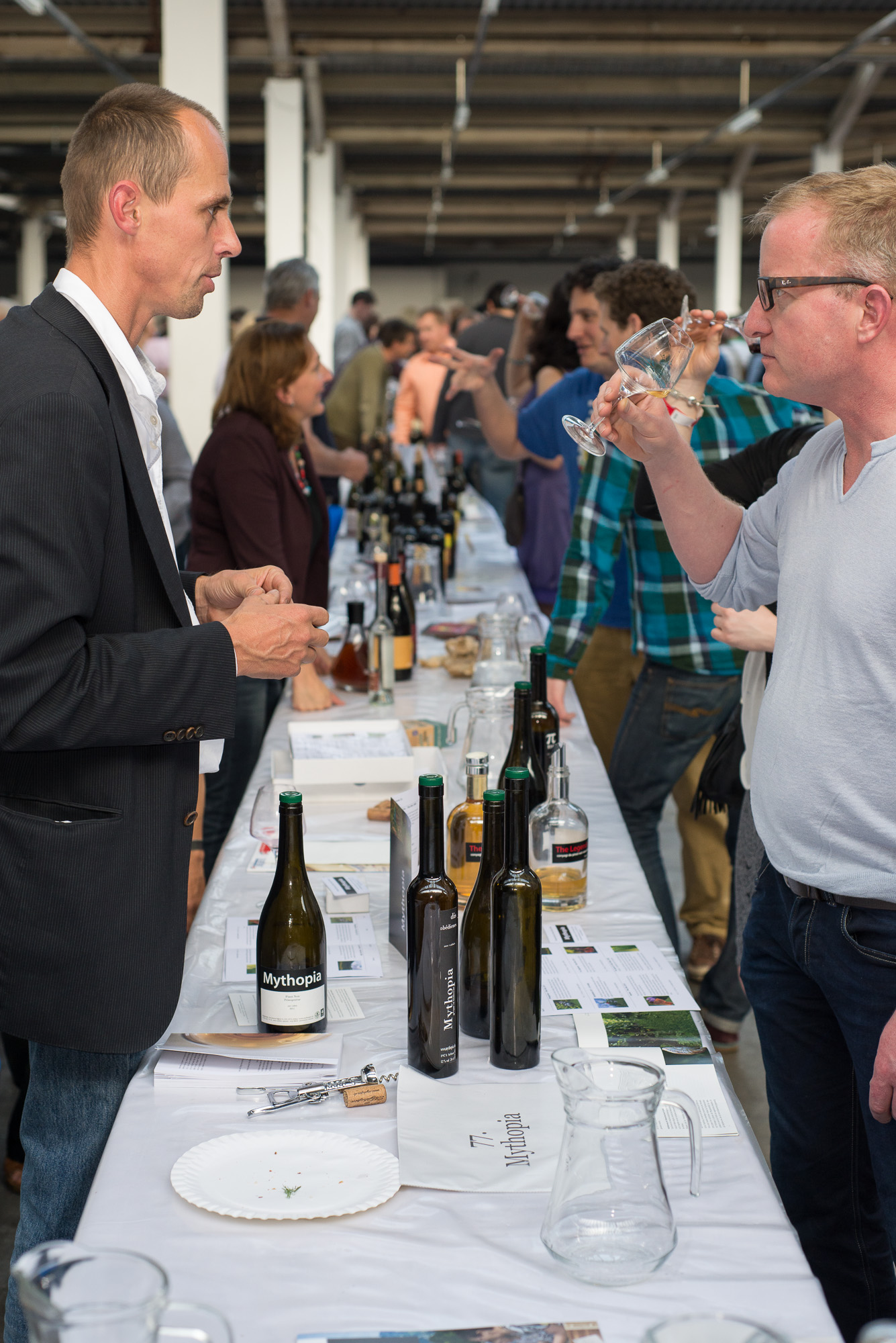 Regular readers of the Wine Rambler will know that I am in two minds about the concept. I applaud wines with character and individuality that are made with care and in a sustainable way, and I am in favour of wine making approaches (such as the use of indigenous yeasts over industrial ones) that make wine feel a little more like a representative of its origin and a little less like an exchangeable commodity of industrialisation.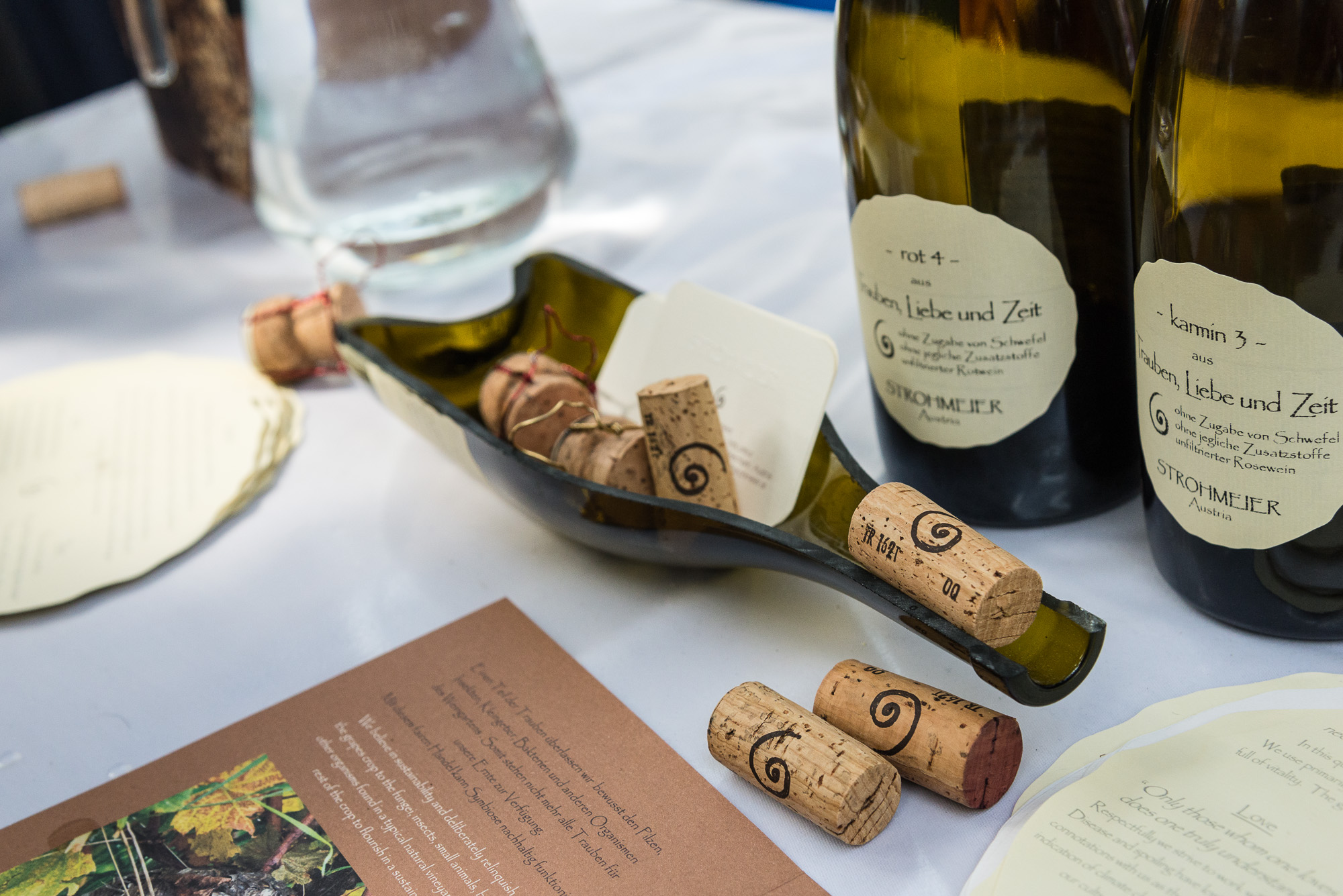 On the other hand "natural" to me is a problematic term that also has no legally binding definition and sometimes seems to put ideology before quality. For instance I'd rather have some sulphite added to a wine - which if done right should have no negative effect on your health or the taste - than finding that the wine has grown furry antlers and developed lovely swamp gas aromas. This is an extreme example and many natural wine proponents propagate reducing the amount of SO2 instead of doing away with it completely, but it can be a religious and divisive issue.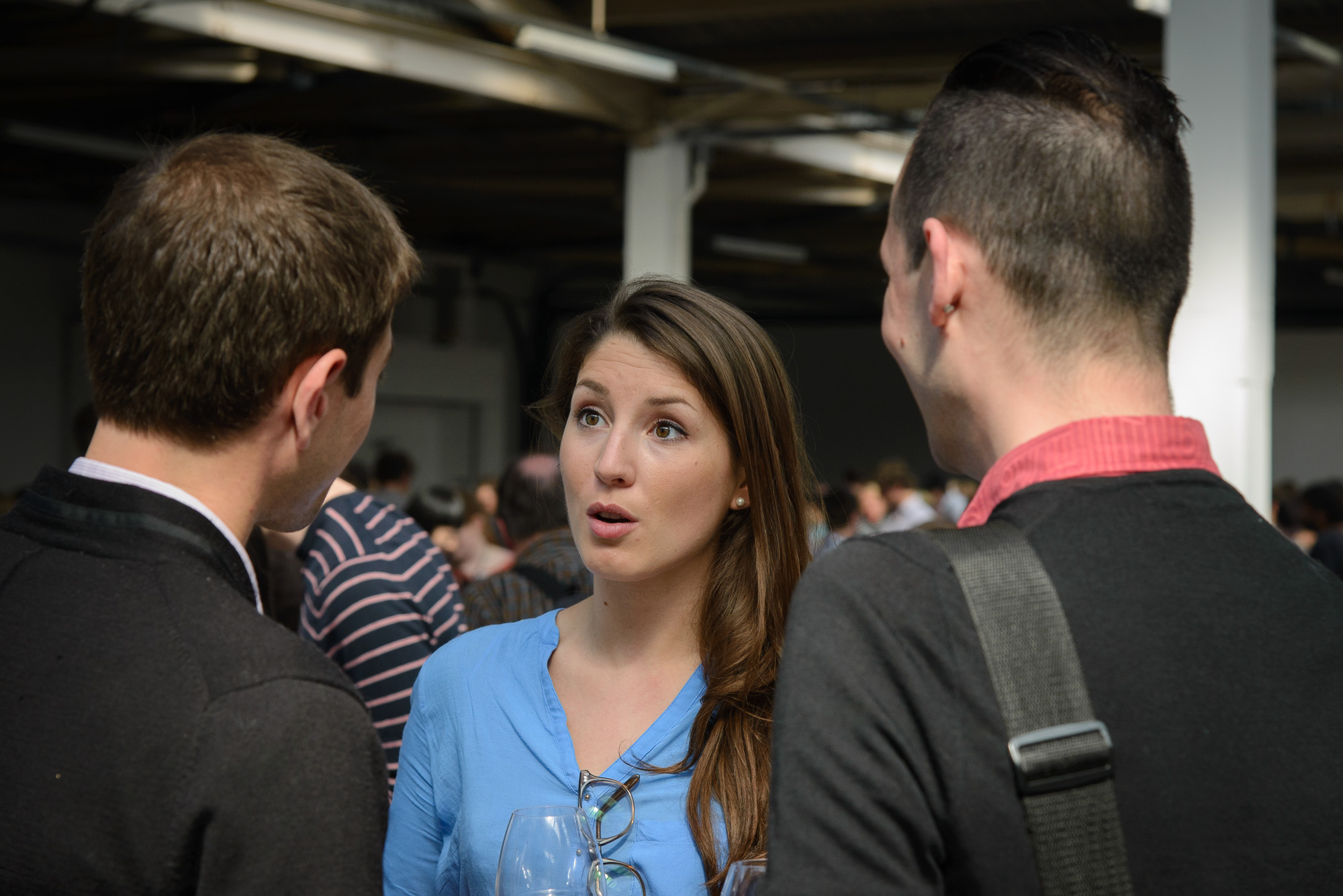 So when I approach natural wine events I am curious to see how organisers and growers present topics such as sulphites and how they discuss their wines - is it about the ideology or about the wine? If you look at the substantial RAW catalogue you will find that it groups the winemakers into those who add SO2 (with statistics on how much was added on average) and those who don't, but the organisers say they have imposed no upper limit on how much SO2 is allowed.
How customers would judge this information I am not sure, and I would not want to see a situation where people start to panic that "there is SO2 in my wine". However, for a fair like RAW it seems not inappropriate to give visitors the data and let them judge whether they can taste a difference either way.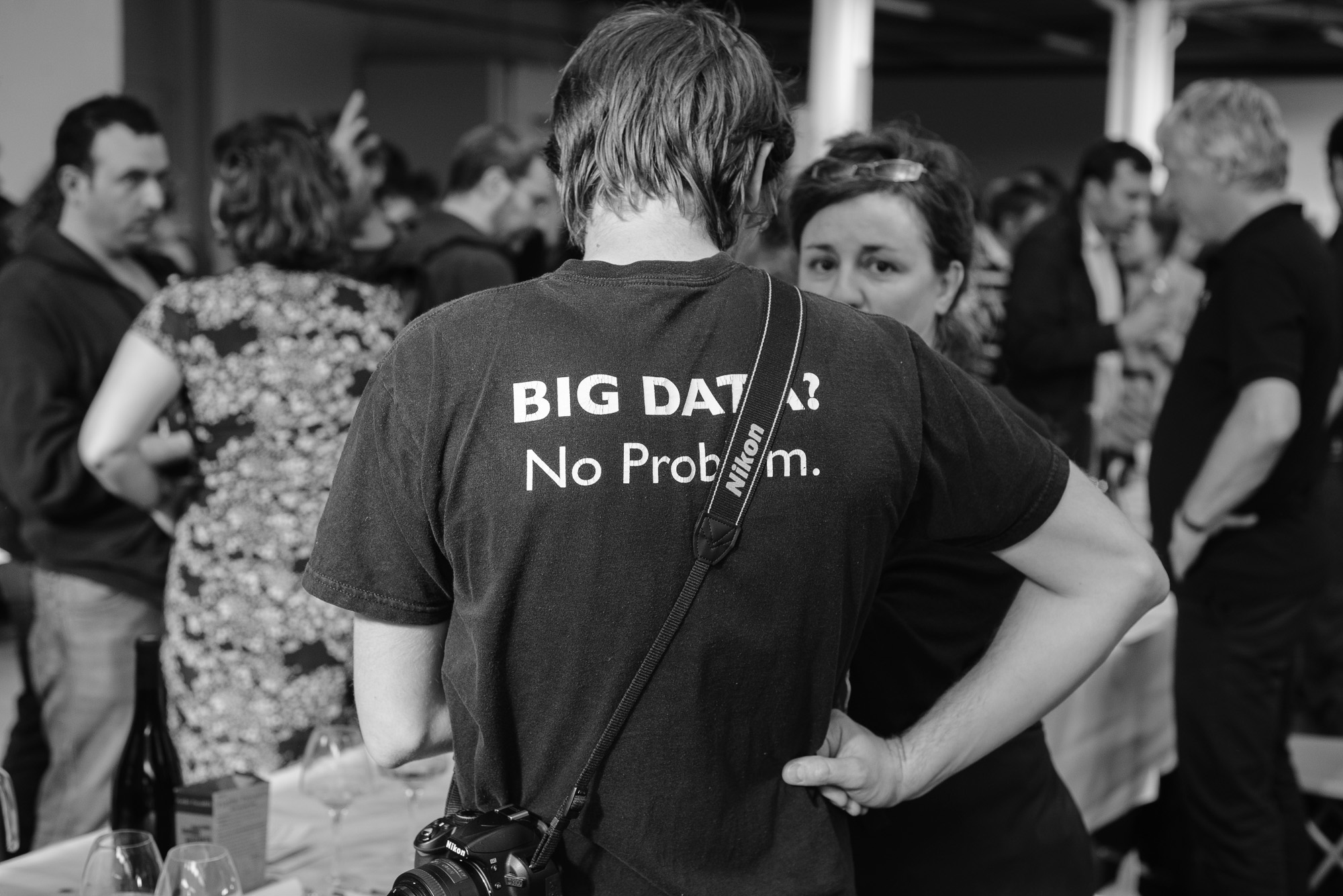 And there were a lot of people tasting at RAW. With a few exceptions I tend to attend trade only tastings these days, so moving through a large hall filled with hundreds of people enjoying themselves and the wines in a more recreational way was a nice change and demonstrated the growing interest in natural wine. There is an obvious link to a change in food culture that - at least among the middle classes - favours local, hand-made, organic and, dare I use the word, boutique-style products. As usual when customers are around I tend to listen to their conversations and I came across this attitude a lot. And being a victim of the same middle class ideology I cannot help but see this as a good thing (as much as it is also a fashion).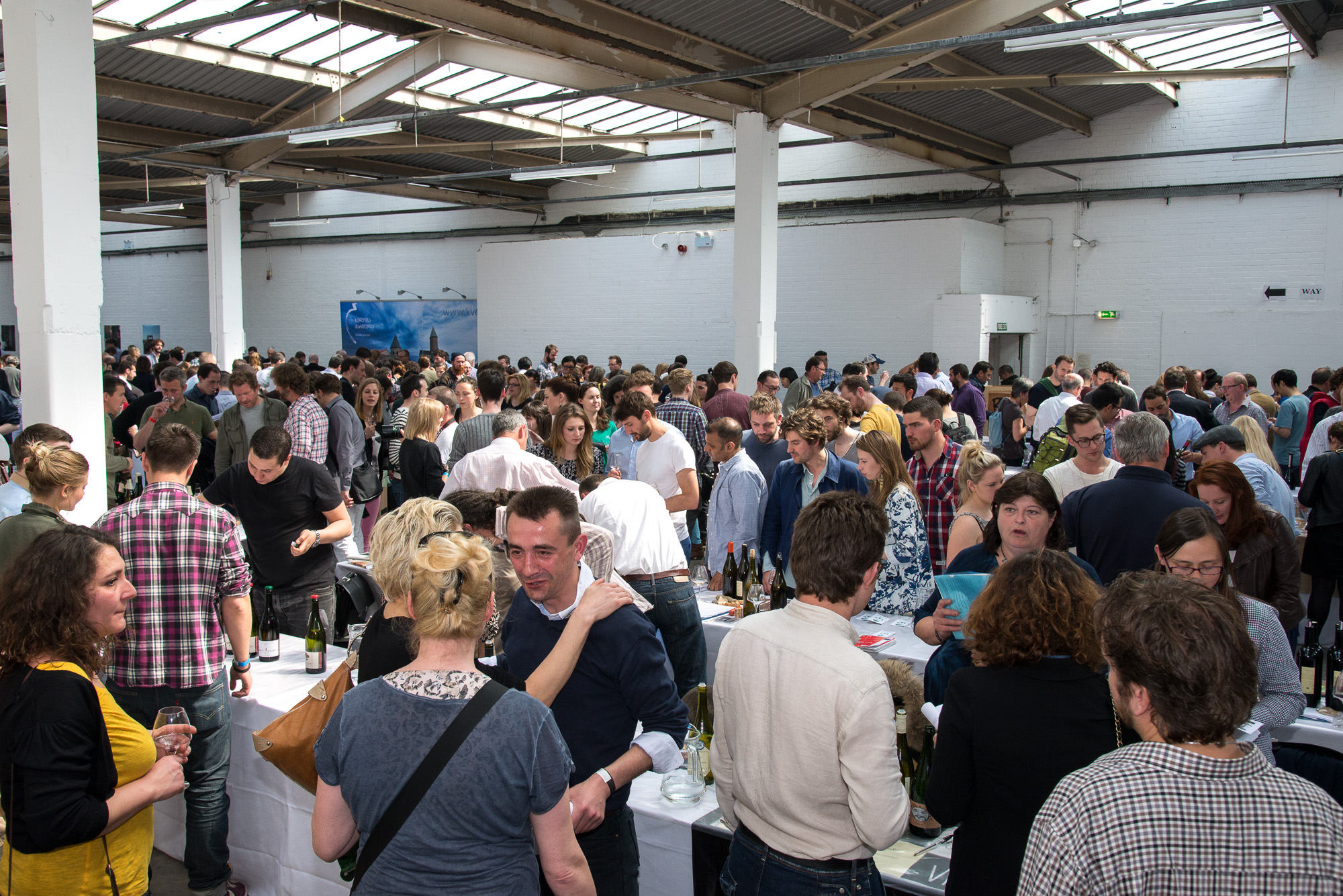 Like other natural wine events, RAW is dominated by French, Italian and, to a lesser extent, Spanish producers. Other European countries, mostly Central Europe, were present too, and a few token Australians, Canadians and a South African winemaker. You can forever argue what would constitute a representative mix, but I have to say I was disappointed that only on German winery was present - Stefan Vetter from Franken. There are a lot of wineries that follow organic practices in Germany, a constantly growing group of biodynamic producers and certainly quite a few artisan winemakers who could be classed as natural. I would hope that next year the organisers make an effort to bring some of them in. Austria was much better represented.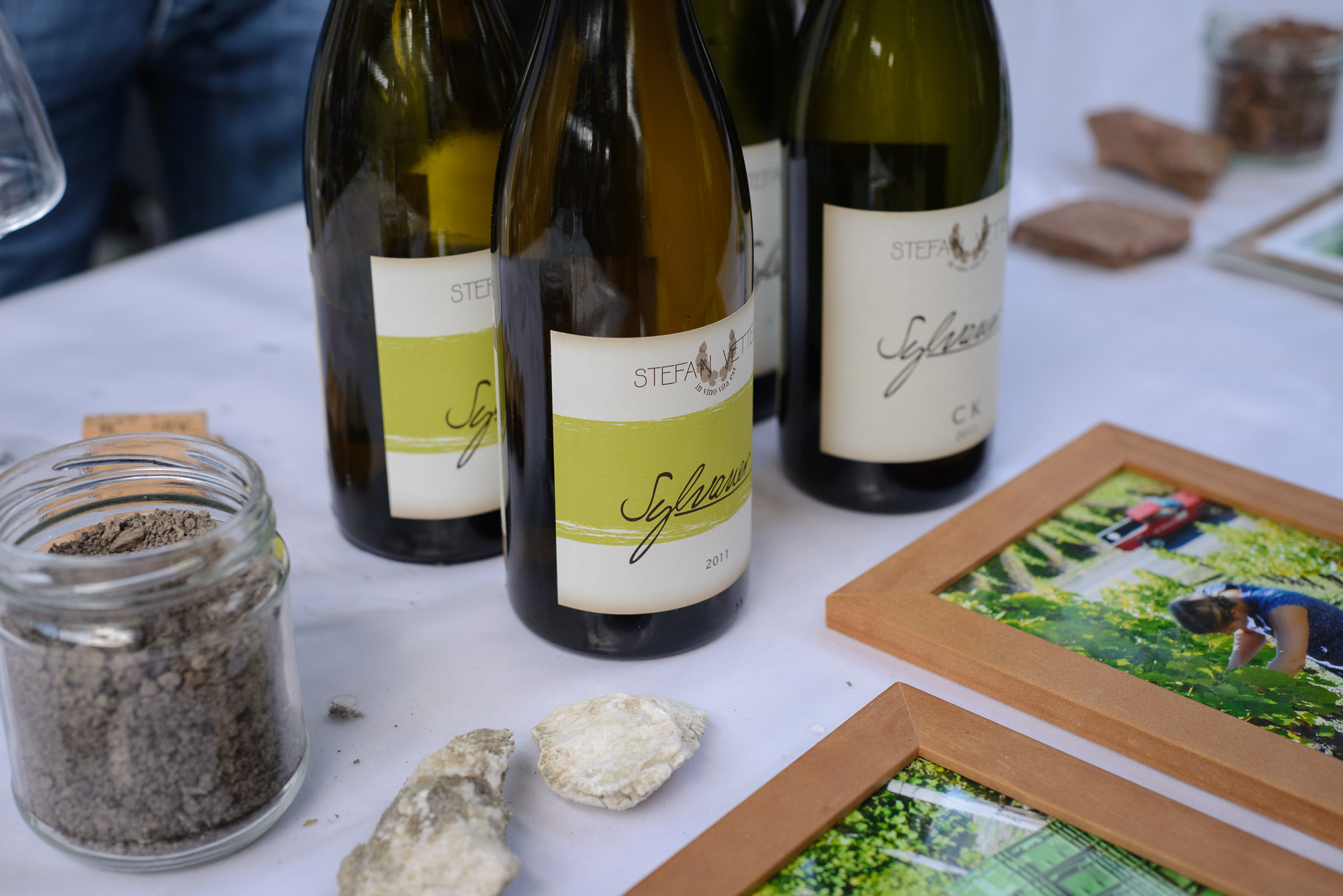 Stefan Vetter had two Silvaner on show, which were perfectly fine with their herbal sweets aromas (although perhaps served too warm, so feeling a little heavier than I think they should have). However, I mostly remember my visit to Stefan's table for his pointed statement on German wine bureaucracy and why he decided to have his wines classed "just" as table wines even though they could be classed as "Prädikatswein", i.e. higher quality: "Prädikat? Interessiert mich nicht." (Prädikatswein? I don't care.) Considering the difficulties that some German producers have when they want unusual wines to be certified by the authorities I have a certain sympathy for that statement, although that is an altogether different story.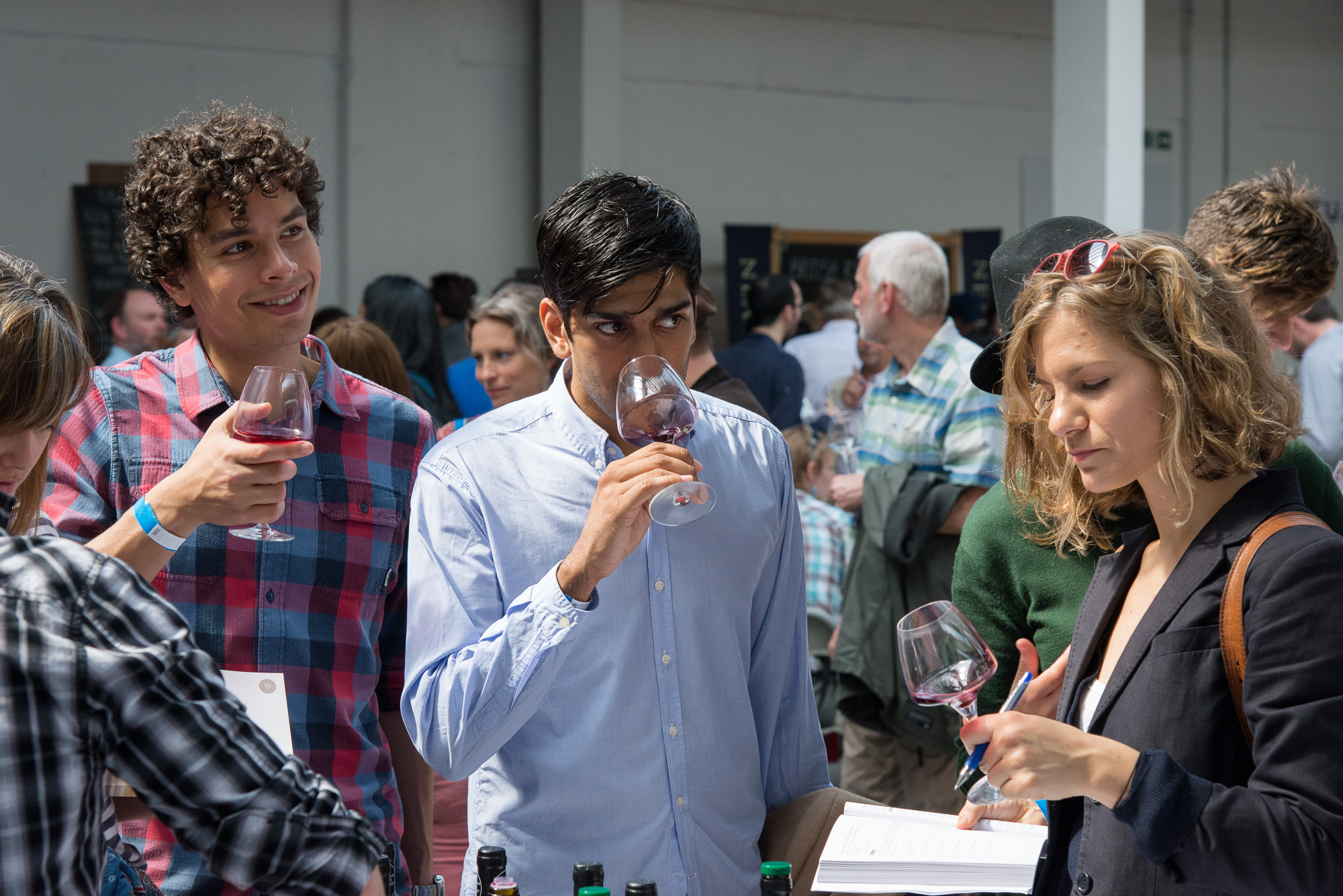 I got another nice statement from the Austrian winery Gut Oggau when I asked them about their interesting labelling. All wines are classified as table wines and instead of vineyards or grapes they just bear the name of a person: "Theodora", "Winifred" or "Timotheus". That's all fine, I said, but how about the grape varieties (a very German labelling concept, I hear some of you say)? To which the response was: "Percentages of grape varieties don't matter. We could tell the customer anything. It is the soil that matters."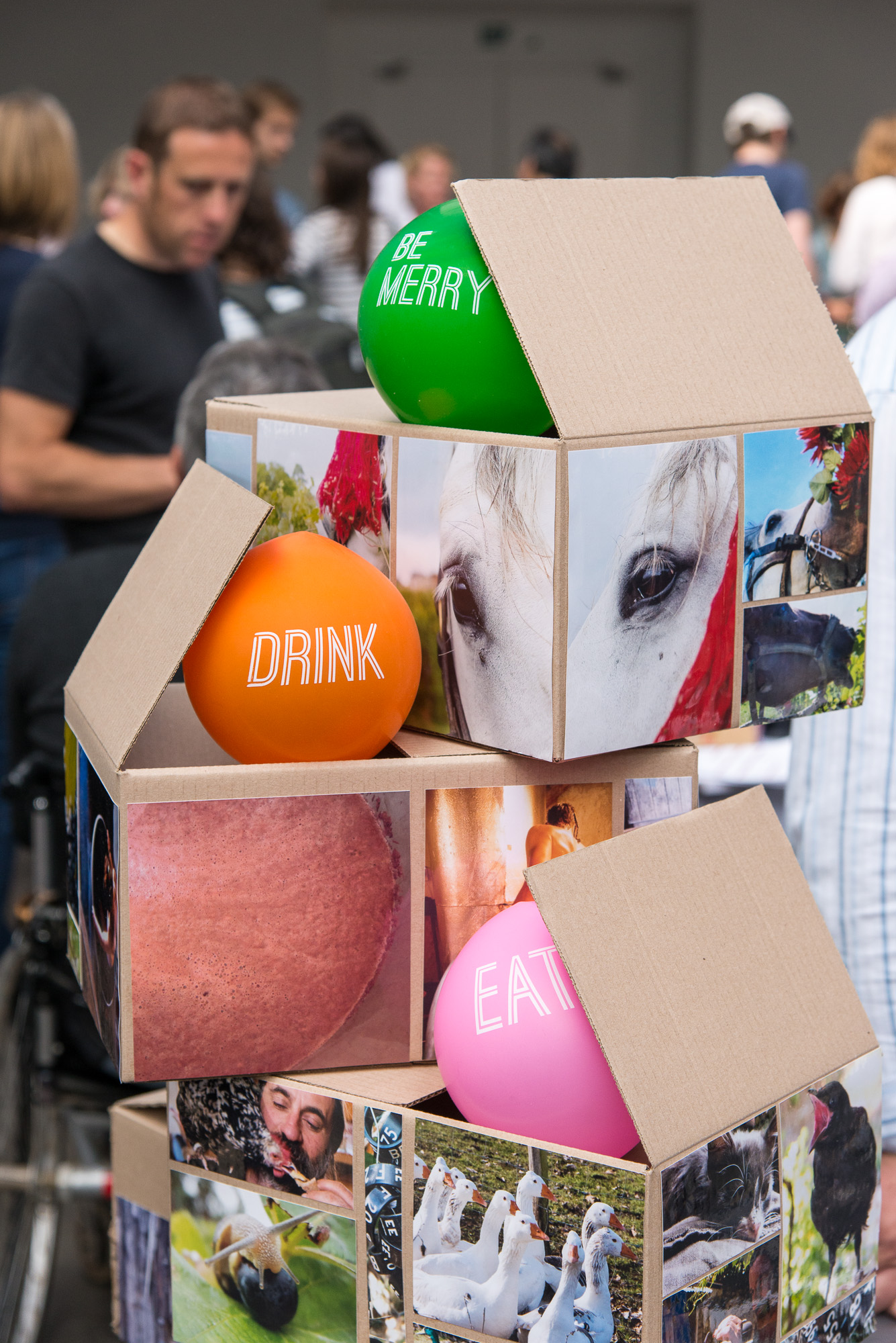 The topic of added SO2 only came up once, when I asked Burgenland winemaker Claus Preisinger why one of the four wines he presented, a 2012 Grüner Veltliner, was made without added sulphites: "Ich bin kein Schwefelgegner", said Claus, "I am not an enemy of sulfur". It is just that he feels it is not always necessary to add SO2, and if he can leave it out without damaging the wine he will. How well the Grüner Veltliner will age I am not sure - Grüner is often drunk young anyway, although it can age beautifully - but the nose certainly reminded me of intense fermented sourdough starter; the wine itself had nice, tight minerality and a sharp finish - so it was maybe a little different from your average Grüner, a little less clean (as in straightforward) perhaps, but certainly not more unpleasant for it.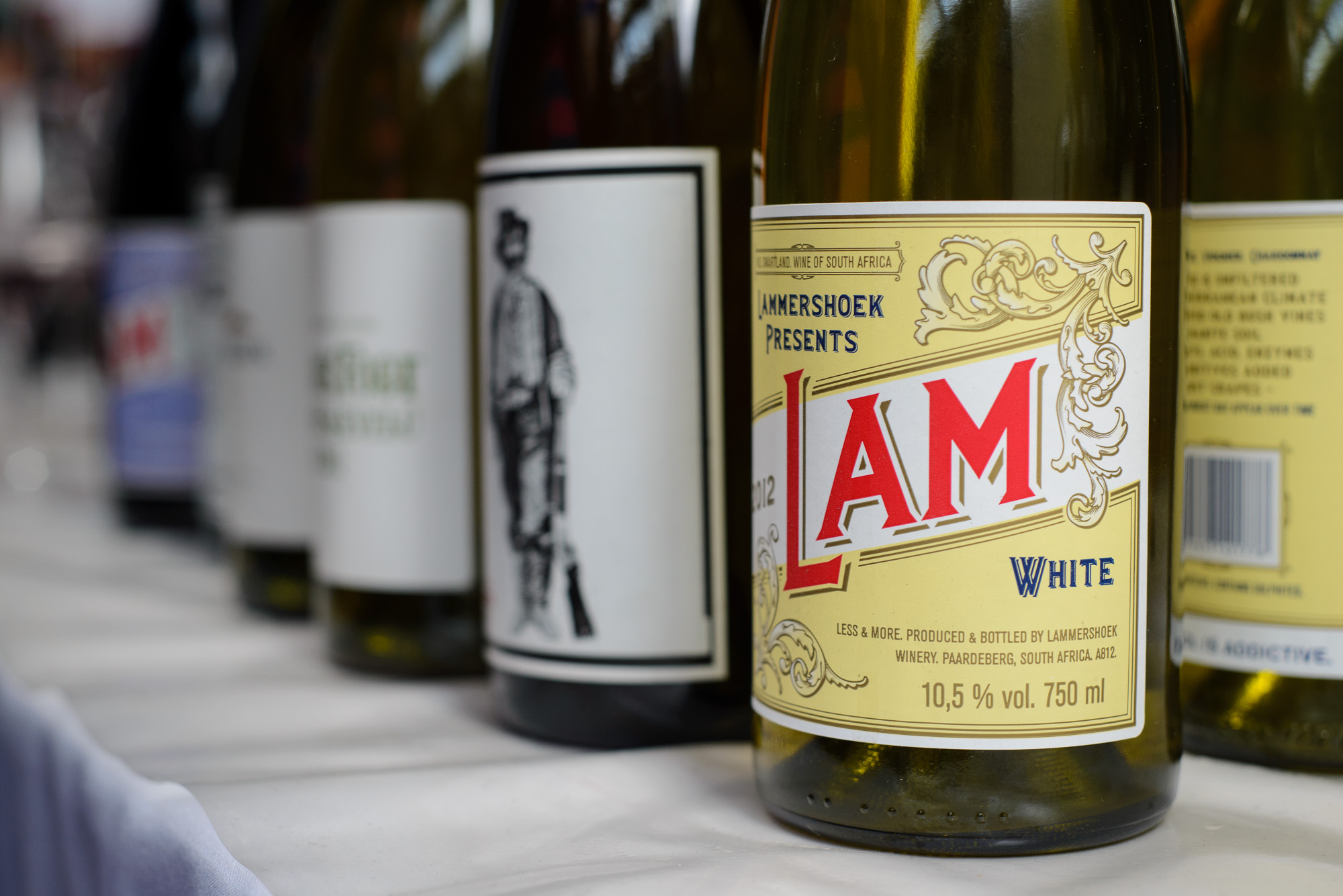 The highlight of my visit was not Austria or another European country, it was South Africa. Ever since my co-Rambler Julian demonstrated to me how amazingly good Chenin Blanc can be I got into the habit of ordering a glass when I encounter it on the menu in London bars or pubs. In London pubs Chenin Blanc tends to come not from the Loire but from South Africa and is, well, underwhelming. This is not to say that I belief that South Africa would on principle be incapable of making good CB, it just so happens that almost all the ones I had tried were bland. And then I come across Craig Hawkins from Lammershoek in Swartland. Not only did I fall for the 2011 Chenin Blanc that had great presence, lots of character and a great chewy texture, I also had to leave another bias behind when I tasted Craig's very drinkable Pinotage (I am not usually a huge fan of that variety). In particular the Syrah and the Chenin Blanc stood out though, for their character and attitude - if you have a chance try Craig's "Testalonga El Bandito" 2011. "Life and energy" is how Craig described what wine should be about, and this Chenin has lots of it.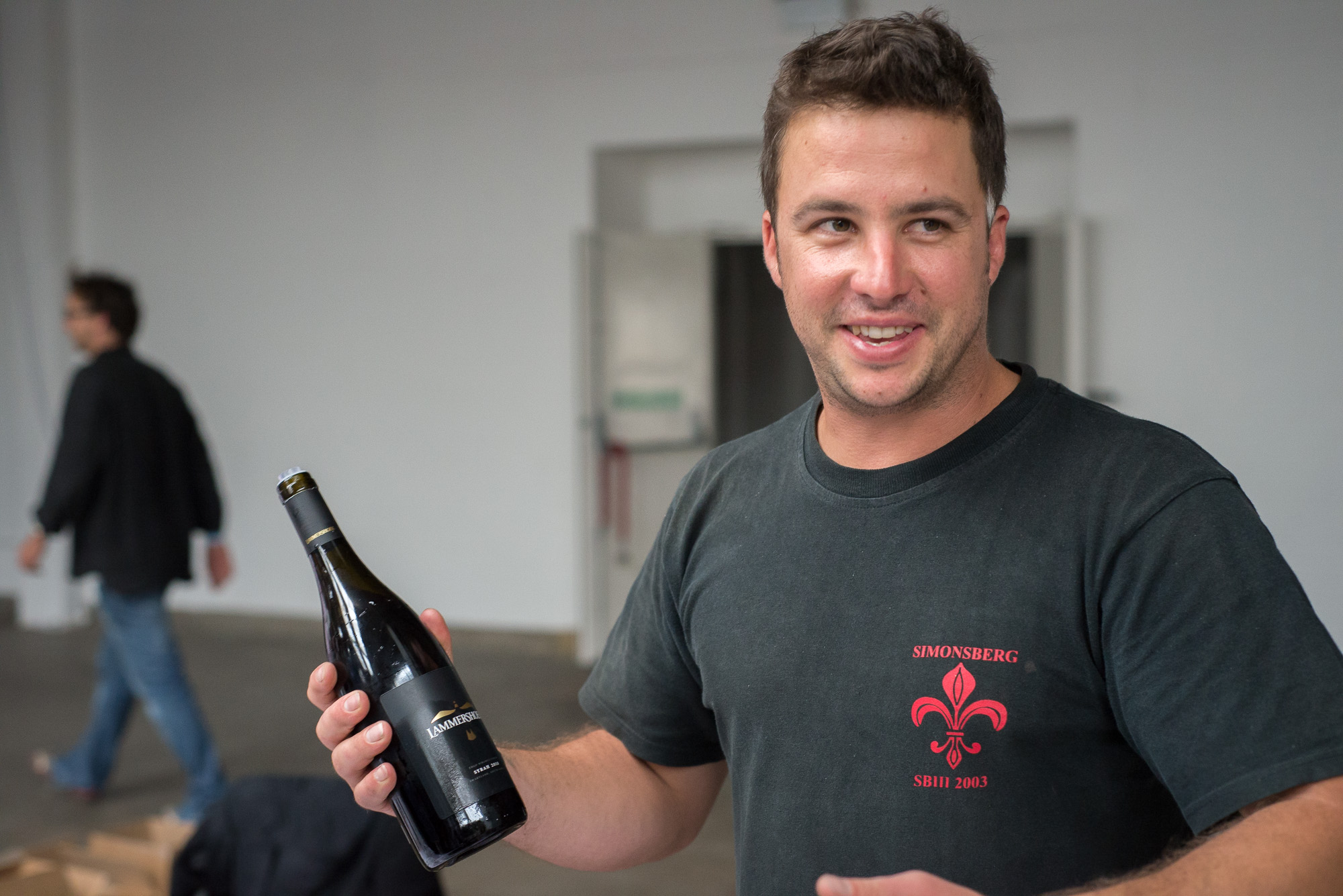 Attending RAW 2013 was an enjoyable experience. I met interesting winemakers, overcame two prejudices against South African wine (until I discover the next boring CB in a London pub of course) and did not have any unpleasant tasting experiences - although my sample was relatively small.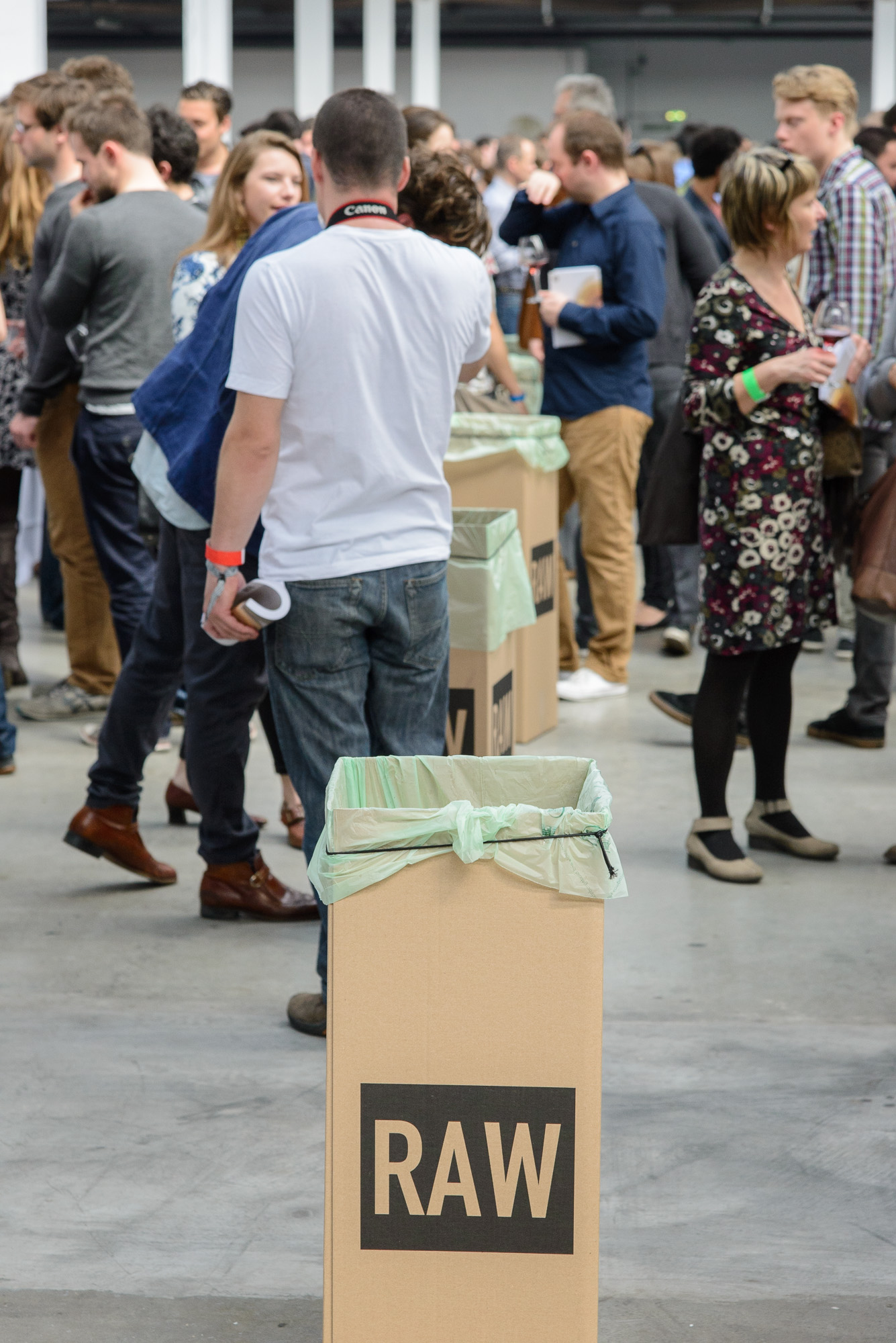 If this helps you get through the winter that no doubt is coming I don't know, but for the moment I won't bring out the heavy reds yet to warm me up after a cycle home through windy, rainy London - but rather seek out one of Craig Hawkins' Chenin Blancs.