Scandinavian Food and German Wines - an evening of Food and Wine Pairing Heaven
There are several philosophies about kids growing up to into mature adults, but the successful ones tend to include the Muppet Show. And as our readers naturally are mature adults I can take it for granted that you will know the Swedish Chef. As do I, of course. Apart from where I don't: in the dubbed German Muppets version I grew up with he is actually Danish. Confused as we may be in that regard, us Germans have loved Scandinavian food way before the success of Noma. And Scandinavians, it turns out, love to pair their food with German wine.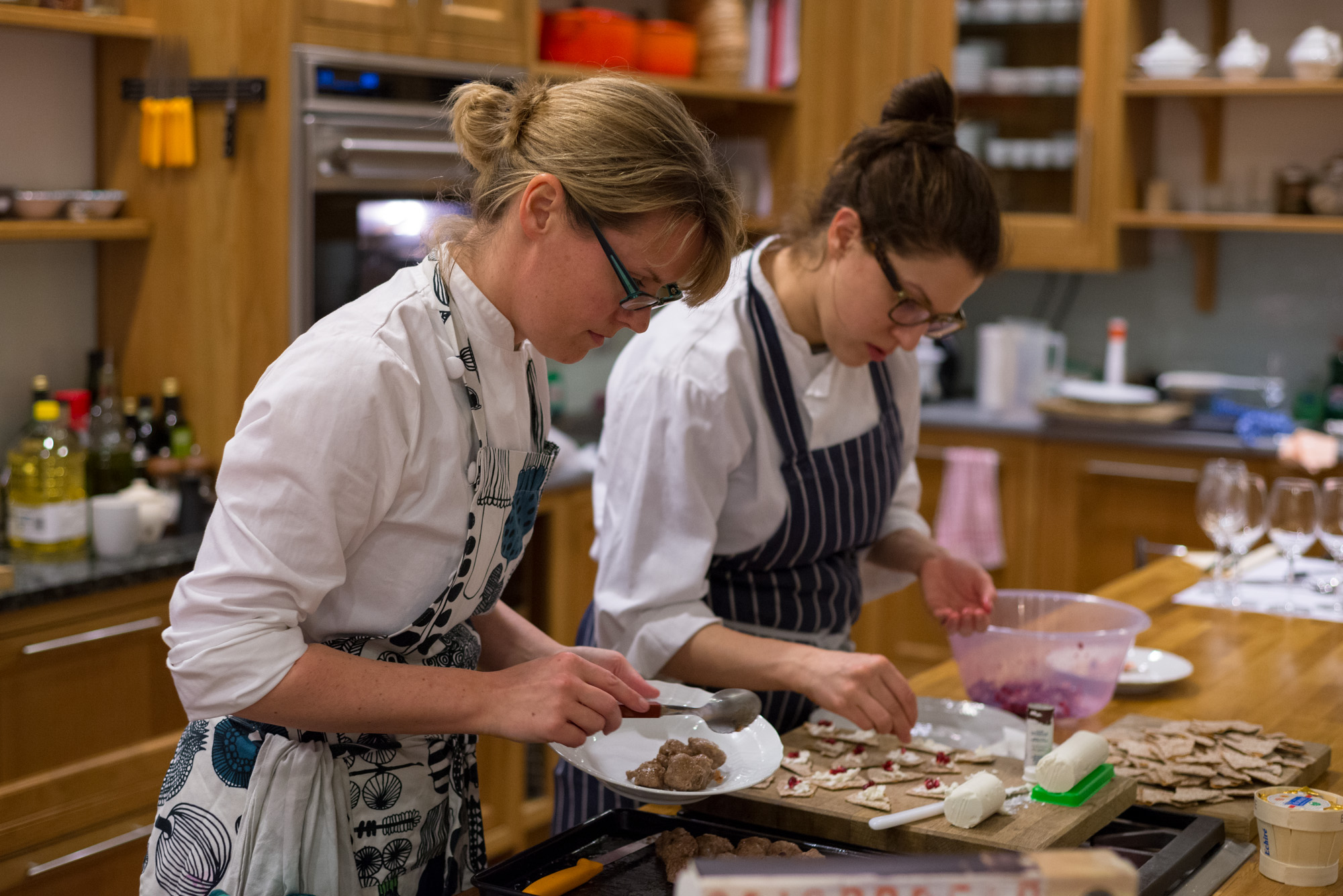 Scandinavia is a very important export market for German wine and earlier this month I received a tasty demonstration of how well our friend Riesling in particular pairs with northern cuisine.
The national identity of the chef in charge of the evening, Signe Johansen, is even more complex than that of the Swedish/Danish Chef - born in my German home town of Munich, Signe has American and Norwegian parents and lives in London. With her delicious tweets she is making my life on Twitter a very hungry one, but if you prefer your temptations in printed form you can easily get hold of her Scandilicious cook books. For the evening she teamed up with sous chef Hannah, wine communicator Joe Wadsack and Wines of Germany, the sponsors of our Scandi Supper, for a delicious lesson on wine and food pairing.
The most exciting food match of the evening brought together two Scandinavian and German icons: cured salmon and Riesling. I can't even count how many Christmases at my parents started that way - however, as I was a Puritan teenager who refused alcohol until 18 years old the delight of this pairing is relatively new to me. The salmon was cured with wild dill pollen and so tasty it could easily tempt me of my favourite sushi; pickled cucumber, crispbread and horseradish crème fraîche made for trusty, tasty companions.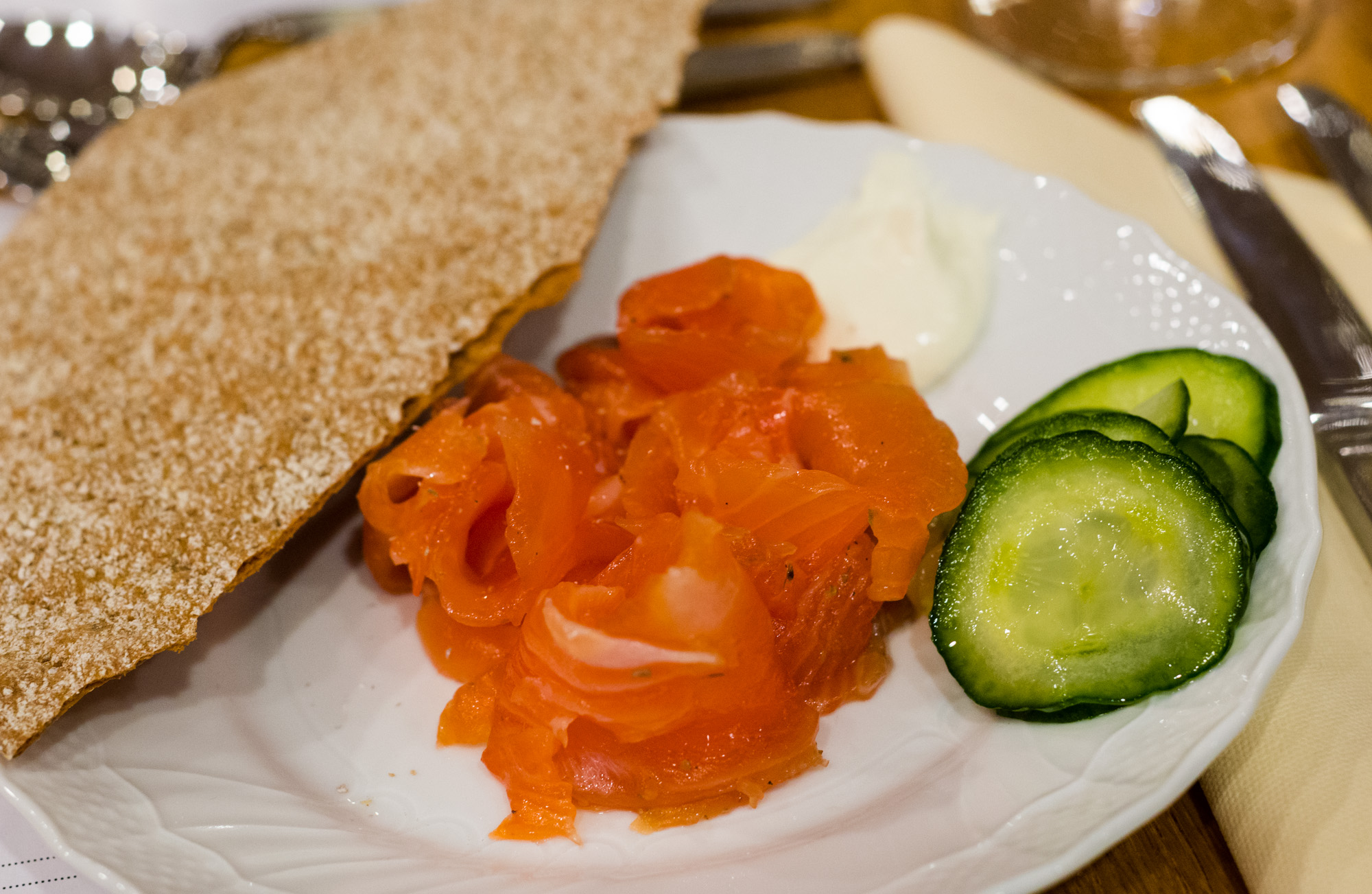 The salmon was paired with two Rieslings, both of which balanced it nicely. From Rheinhessen we had Weingut Winter's Riesling Trocken 2009 (£12.99, www.oxfordwine.co.uk) - ripe apple and peach with lime citrus kicked off a flavour explosion with the dill and cucumber in a nice mix of textures. The second pairing was one of balanced harmony, a 2011 Rheingau Riesling Kabinett from Balthasar Ress (Hattenheimer Schützenhaus vineyard; www.berkmann.co.uk). With a little more sweetness and just the right amount of acidity it cut through the salmon and smoothed the horseradish with pleasant citrus peach freshness.
Cured salmon and Riesling, no matter whether dry or slightly sweeter, is a winner.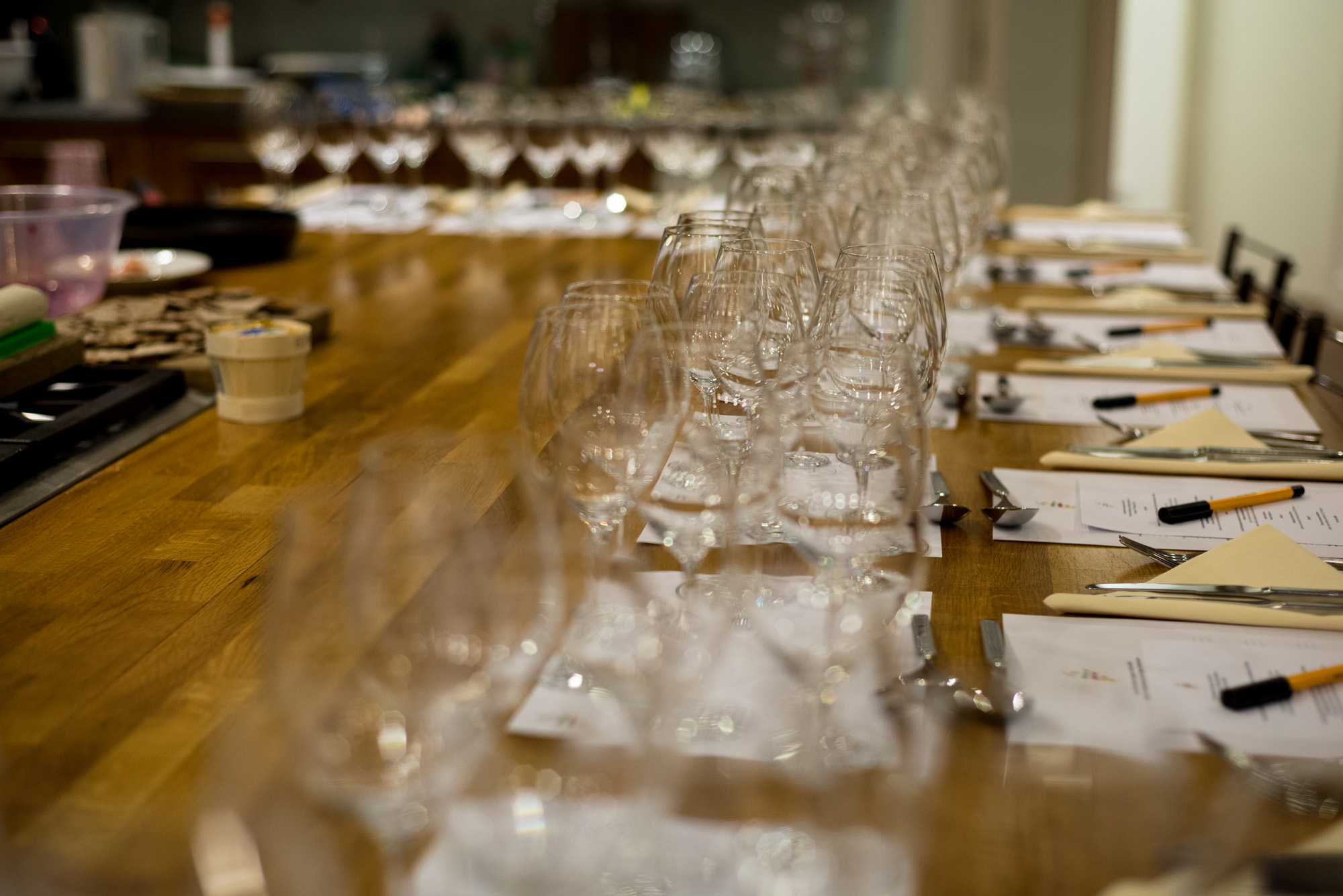 No wonder the northerners buy Riesling to go with a cuisine of herbs, pickles and seafood. In fact, they don't just buy a lot, they also go for higher quality than others. In 2011 the UK for instance imported 223,000 hl of German wine for an average price of €169, whereas much smaller Norway had 61,000 hl for €359. Even at lower average prices Sweden also makes it into the top ten of German export markets, Finland is #14 and Denmark #16. Of the top importers of German wines in overall value, the UK, Russia and the Netherlands pay the least per litre, whereas Scandinavians, Americans and especially some Asian countries pay most. Should you ever buy German wine in a British supermarket you will see the sad results of this, but that is another topic.
Much more exciting than to dwell on Liebfraumilch imports is looking at Finnbiff (venison stew) served with pearled spelt, salt-baked celeriac, greens and beetroot, which was the main course served by Signe. Now you may get excited about venison, but I could not get enough of the fantastic celeriac. It may look solid, dry and chunky, but salt-baking it brought out a tender sweetness you may not expect in a bitter vegetable. Even so it was the venison stew that determined the wine pairing would be red (general matching lesson: pair the sauce and not so much what swims in it) - it came with Spätburgunder, the German name for Pinot Noir.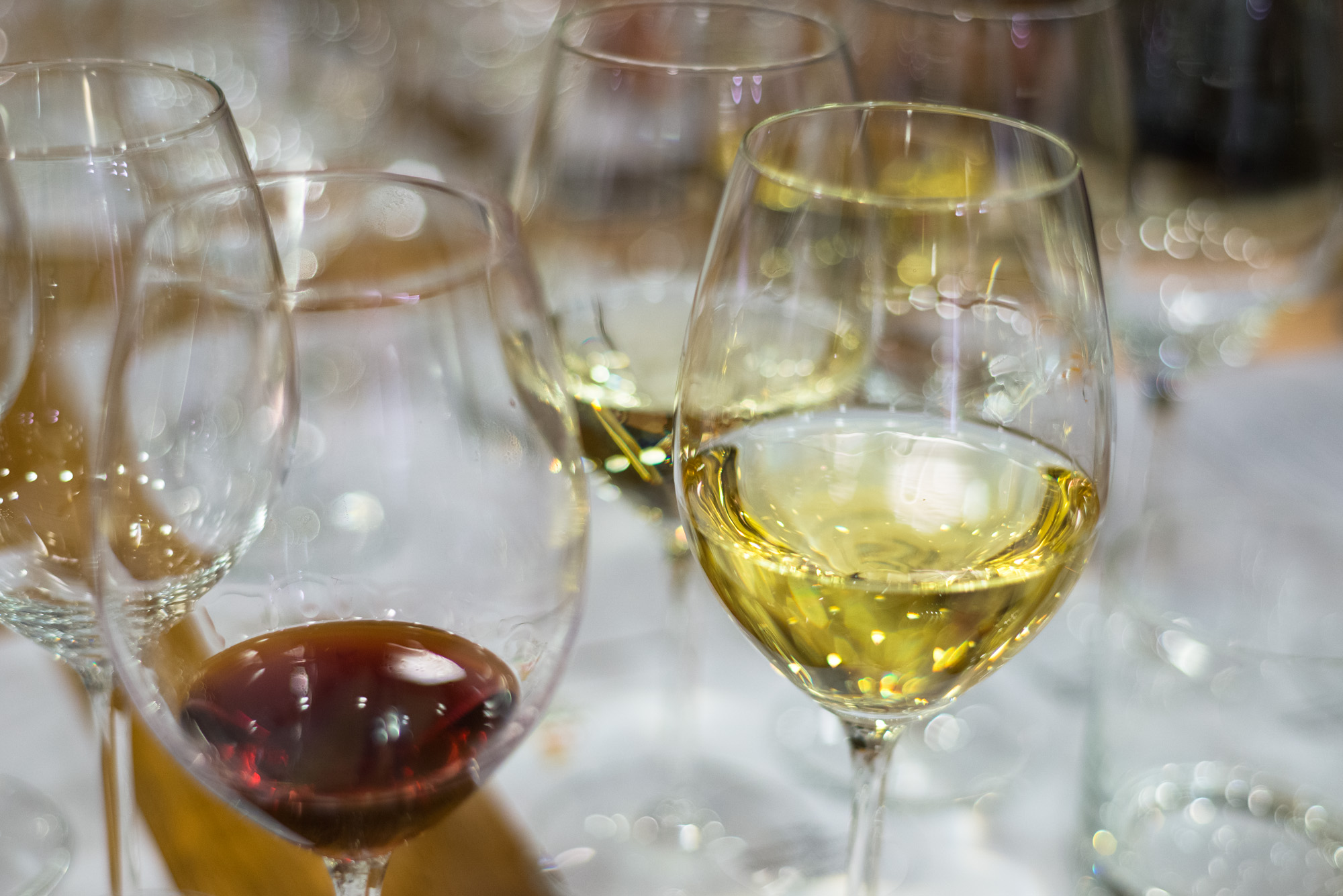 This may come as a surprise, but Germany is a red wine producing country, in fact 2011 saw the percentage of red go slightly over 40%. In the Ahr region, where prestigious producer Meyer-Näkel is based, that percentage is much higher - 85% of Ahr wines are red. Germany is the world's third largest producer of Pinot Noir and so we had two Spätburgunder with the venison and a third Pinot early in the evening with the spiced Norwegian veal and lamb meatball canapés: Peter & Peter Pinot Noir 2011 (£10, Tesco) and Meyer-Näkel's Blauschiefer 2010 (£24.99, www.thewinebarn.co.uk) with the main, Palatia Pinot Noir 2011 (£8.99, M&S) with the meatballs.
I understand that Wines of Germany wanted to showcase German reds that are easily available in the UK, but I feel the dark meat and robust flavours of the main would have worked better with a more meaty red wine such as Dornfelder, the second most grown German red grape. Like the Pinots we tasted it generally has good acidity but is more substantial and heavier on tannins. Of our three Spätburgunders it was hard not to like the accomplished Meyer-Näkel with its smoky blackberry and raspberry notes best, but in terms of value Peter & Peter was not so bad either. Several of my companions praised the crowd-pleasing, berry-fruit driven Palatia but for my taste it was a little too boozy to demonstrate the value of German reds against tough competition in this price range. Even so in the pairing with Signe's delicious meatballs its acidity and fruit worked very well.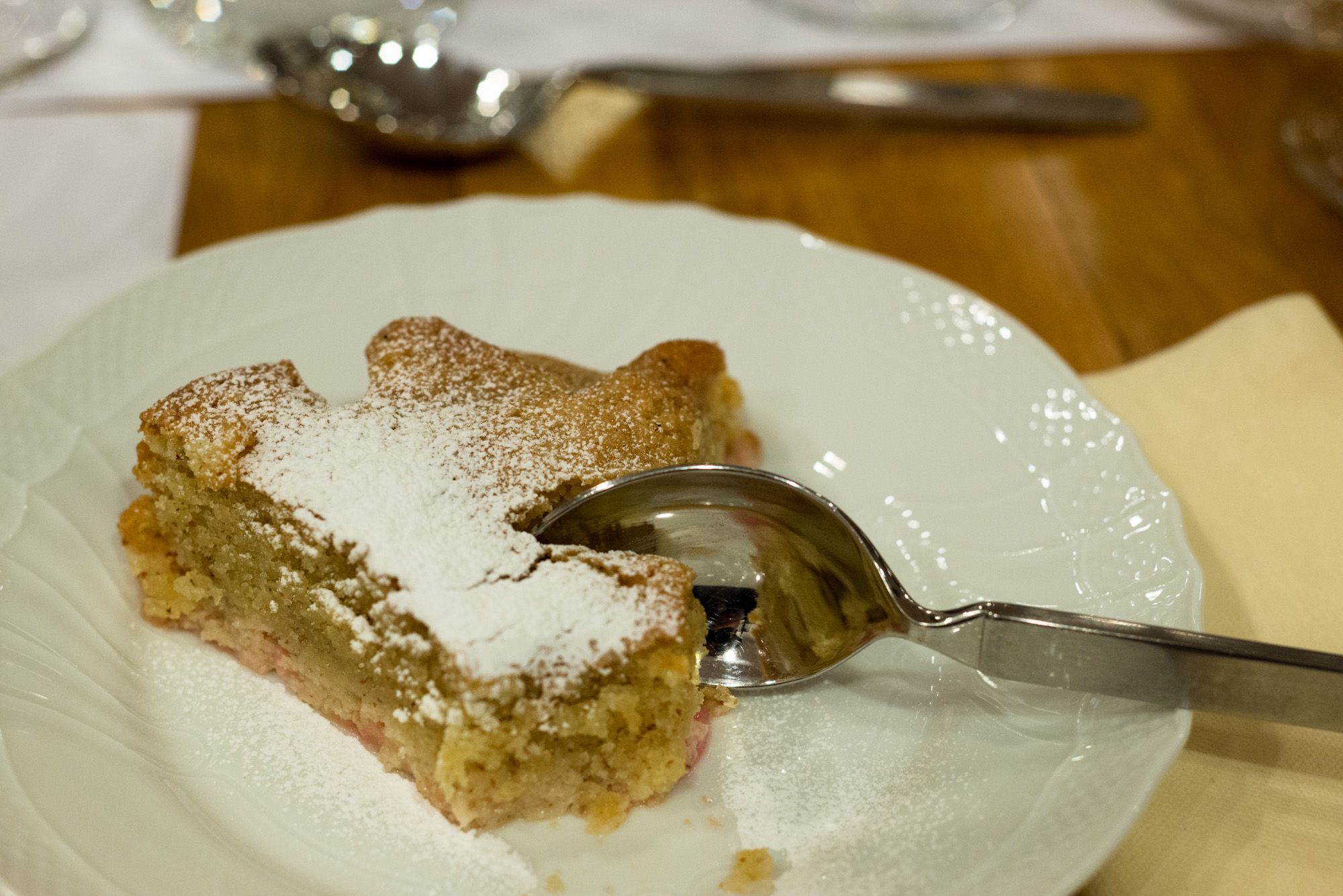 Refreshed by a lovely palate cleanser of blood orange ice we jumped right into dessert, and into the sweet Rieslings. Somehow people seem to assume that as a lover of German wines I must needs love sweet dessert wine, but that is not true. There are admittedly stunning pudding wines that match sweet delights perfectly (pairing advice: the wine has to be at least as sweet as the dessert), but often they tire me after a few sips. Riesling is a different story as the German style is low in alcohol and has more than enough acidity to keep the wine lively and the drinker refreshed. It was interesting to see that during our Scandinavian supper the majority of dinners also preferred the more lively dessert wine - an almost electric 2011 Spätlese (Grünlack) from Schloss Johannisberg (£28.99, www.strictlywine.co.uk) - over the also very enjoyable, slightly older and sweeter Studert-Prüm 2009 Auslese from the Wehlener Sonnenuhr vineyard (£21, www.peterwattswines.co.uk) whose aromas reminded me of a banana quark I loved as a child.
The desserts were very well selected for the Rieslings, and simply stunning in their own right. The wines brought out the spice in the buttery citrus and nutmeg madeleines and blended nicely with the subtle sweetness and acidity of the rhubarb in the almond torte - a torte that was so delicious I have to go back a while to think of a better cake dessert. You can easily tell from my photos that I liked the food so much I neglected the wine bottles (but then here on the blog you will find a few hundred German wine labels, so I hope I will be forgiven).
If I'd write this by the book now would be the time to finish with a reference to the Swedish Chef with whom I started this article (there is a funny video where he fights a bottle of Champagne and inevitably loses). However, that would neither do the food nor the lovely Signe and Hannah any justice. So let me just say that when you are next tempted by Scandinavian food make sure to have German Riesling with it, and also to lobby your wine merchant to get some great Dornfelder or other German red into the UK for those dishes where an otherwise excellent Spätburgunder may not be ideal.