What is and who goes on a wine press trip? Wine Rambler on the road in and around Rheinhessen
Wine travel writing has to feature passionate winemakers, gorgeous vineyards and fabulous wine. I will get to these in future posts on my recent visit to the German wine country around Mainz, but today is about looking at wine writing from the other side. It is about wine writers and communicators, about introducing the press trip and - most importantly to me personally - it is about a man holding up a piece of cardboard. Or rather: his absence.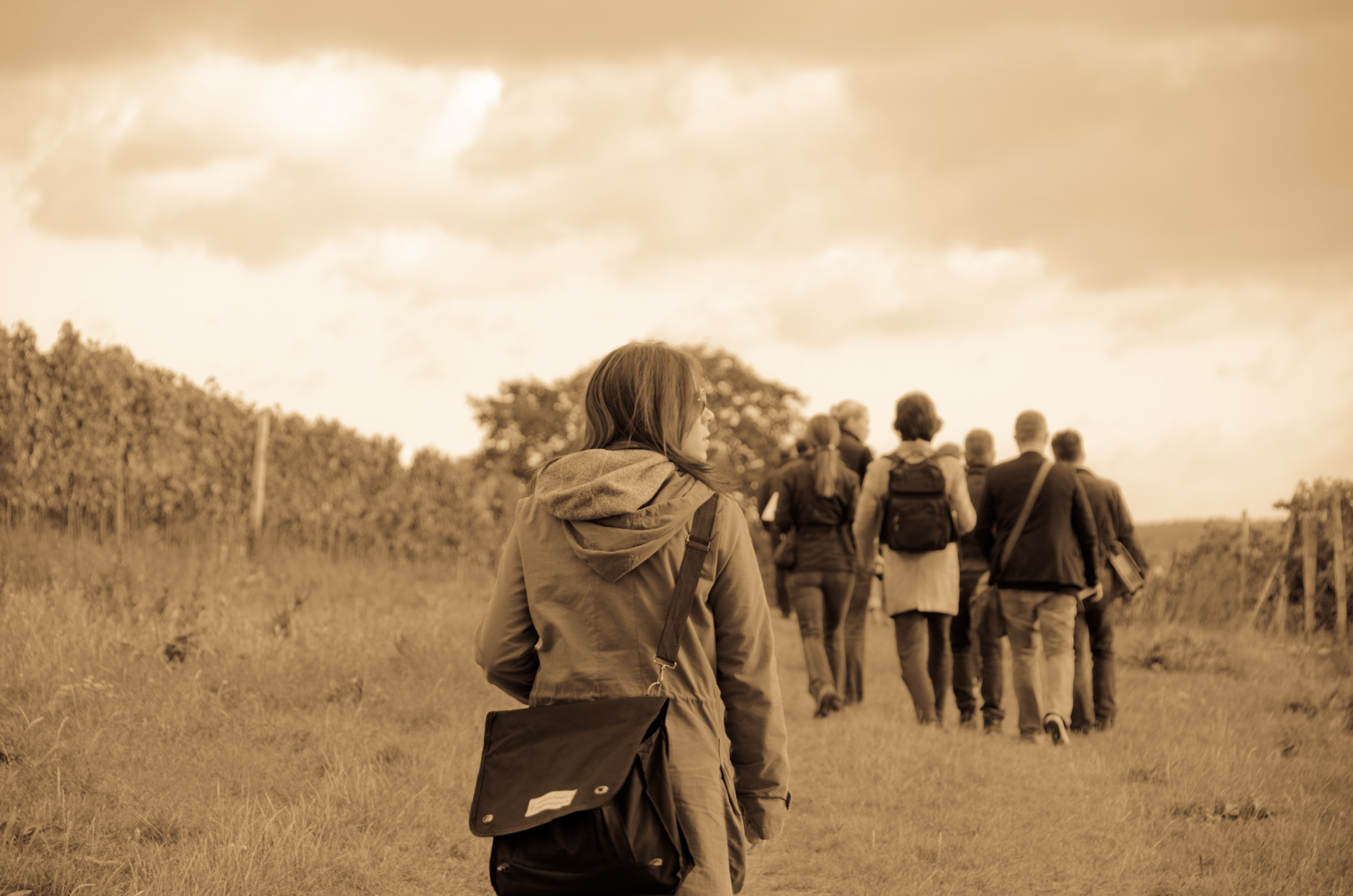 Ever since I stepped off my first airplane as a child, this man held the key for my ascendancy to a higher level of human existence. Looking at this man, waiting with his piece of cardboard at arrivals, the young Torsten concluded that there are two types of travellers: those who just pass through, and those who, as a person or through their mission, have been deemed worthy enough to by picked up by that man. I travel a lot for work, but the highest appreciation I have been shown so far is being walked from Coventry train station to the university. Walked. And there was no sign with my name on it. Now imagine my joy when the invitation from the German Wine Institute to participate in an "international press trip for bloggers" contained the magic words: "arrivals", "driver" and "sign". On 6th October I would finally meet that man at Frankfurt Airport, and his name would be Mr Würzburger.
What is a press trip: why
Before we can meet Herr Würzburger, let's talk about how I got into this. The German Wine Institute (known as DWI in Germany) is the communications and marketing organisation of the German wine industry (their UK representative is German Wines UK). Their interest, of course, is getting the word about German wine out.
As this is also what the Wine Rambler is about (albeit from a different perspective), I one day found myself in a clandestine lunch meeting in central London. Your mission, should you choose to accept it, is to spend four days in and around Rheinhessen to reveal the secrets of German winemakers. The blonde woman slipped me a folder with photos. These are your targets, the wine makers and growers. They are dedicated, ruthless and mad. Be careful. The brunette sipped on her cocktail, her Ray Ban sunglasses hiding her eyes. We have assembled a crack team of agents from across the globe to assist you. The blonde in the black dress fixed me. If you screw this up, you are on your own. The Agency will deny any knowledge of you and your mission. Good luck, Wine Rambler.
It may not exactly have happened like this, but this is how I like to remember it.
What is a press trip: how
Fast forward a few months and we find my team assembled in a dining room of a hotel in Mainz, the self-declared German wine capital. It was Thursday evening and we were enjoying our dinner, each course paired with two German wines. The dinner was meant to introduce us to the wine growing region of Rheinhessen, the members of the wine promotion board (including one of our tour guides), the Rheinhessen wine queen and each other of course.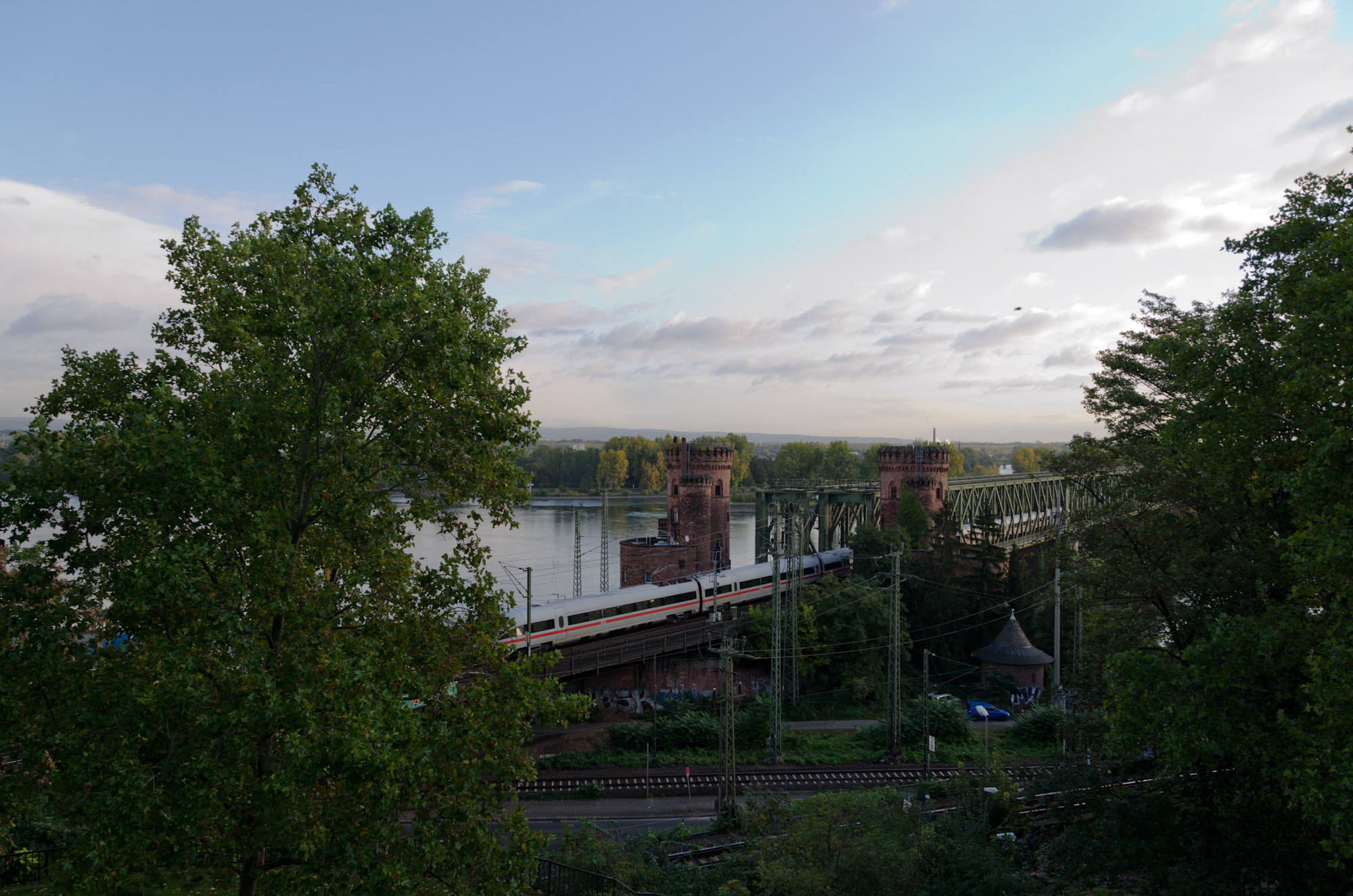 The next two days we spent visiting several wineries in the region, driving around in a tour bus (that sadly lacked cheerleaders, groupies and team t-shirts), concluding with a dinner with German wine bloggers at Weingut Königsmühle, the HQ of wine social media in Germany.
I will say more about the wineries we visited in later posts, but here is a list for the impatient: Weingut Guntrum, Nierstein; Weingut Karl-Heinz Gaul, Grünstadt-Sausenheim; Weingut Teschke, Gau-Algesheim; Weingut Kruger-Rumpf, Münster-Sarmsheim; Weingut Tesch, Langenlonsheim; Weingut Königsmühle, Gau-Odernheim.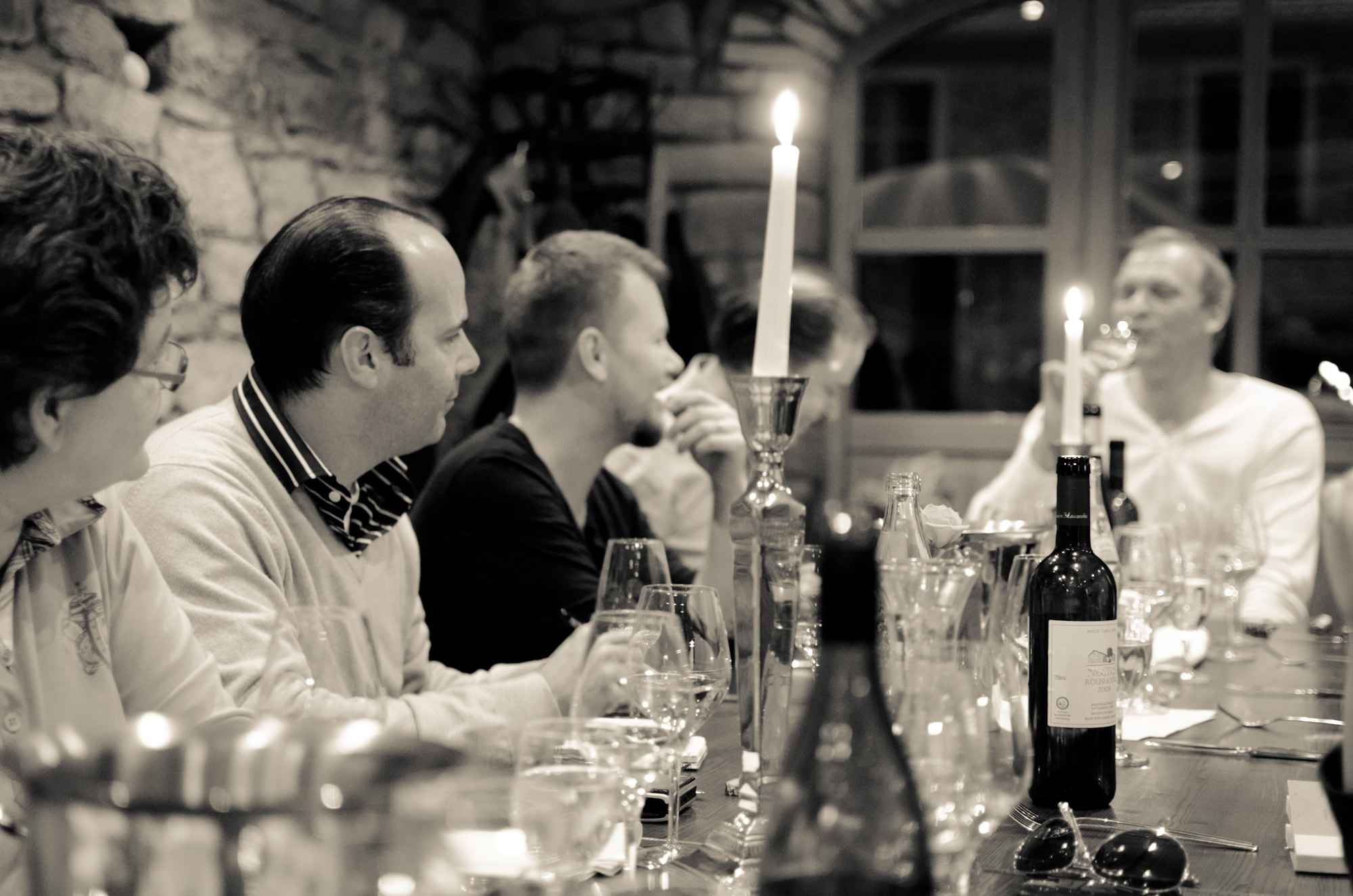 What is a press trip for bloggers?
The trip being presented as a chance to meet German bloggers was a little strange for me in the sense that I am also German wine blogger, just that I write in English and live in London, and also because I know the lot already, albeit through social media. In a way this made it very interesting though as it is always good to finally meet the people you engage with online.
Another thought that went through my head when I was invited to a "press trip for bloggers" was "why"? On the one hand I found it very encouraging that the Wine Institute takes blogging serious. Other important players in the German wine scene, for instance the influential winemakers association VDP, do now also engage much more actively with bloggers, as do the main wine fairs and trade events. From a London point of view this is nothing new for me though as the UK wine trade, it seems to me, has embraced blogging much earlier.
Whether it really makes sense to have a special wine trip for bloggers, as distinct from "normal" wine writers I am not sure, especially as DWI also invite bloggers to their "normal" press trips. It does make sense to have events for those actively interested in social media, and a visit at Königsmühle would probably have more meaning for bloggers too, but is there really any difference in a visit to a winery from the point of view of a journalist who writes for a print magazine and one who has their own website? I doubt it, and I also wonder how much use the distinction is in general. Most of the influential, established wine writers have their own website and some are very active in their use of social media too. People who started as bloggers now write for major newspapers and magazines. So I'd rather look at wine communicators in relation to the quality and style of their work than a category such as "blogger".
Interestingly, Andreas Kaul from DWI made a comment along similar lines at the end of our trip when he said he was not sure whether or for how long it would make sense to organise special "bloggers" events. If you look at the people who joined me for this one you will see that "blogger" is a way too one-dimensional way of describing them anyway.
What is a press trip: who
Interestingly, we actually had a proper, salaried journalist in our group. Simon Burnton writes for the Guardian - not on wine though. He is a sports journalist by day and, like the Wine Ramblers, a wine blogger by night (when he puts on his cape and turns into the Cellar Fella). Simon blogs about all sorts of wine topics and every other month I run into him at one of the major tastings in London, where we both live.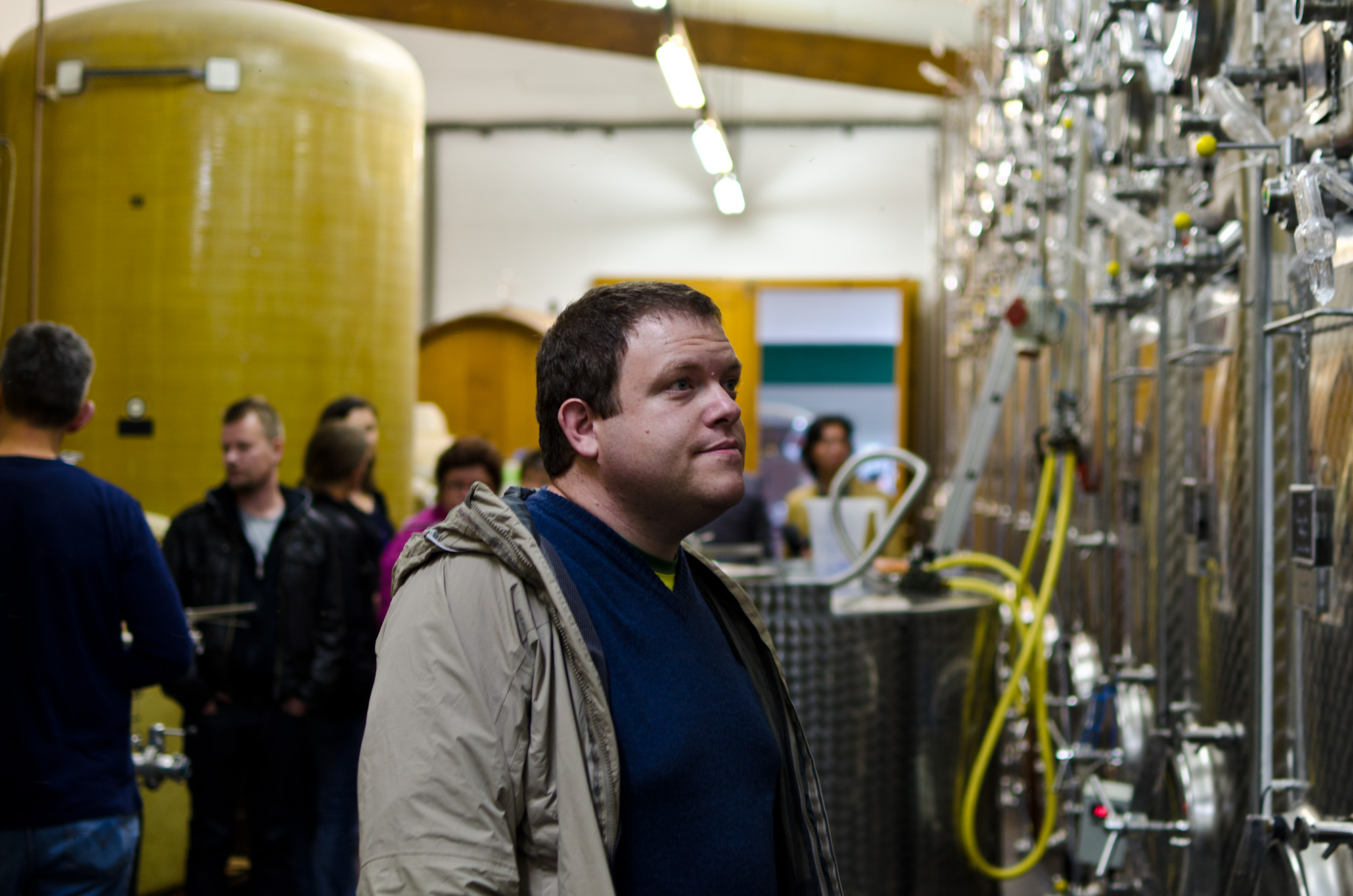 There was, of course, a third man. From London that is. Whether it is okay to refer to a Scotsman as being "from London" I am not sure, but this is where Ewan Lacey makes a living in wine as a writer, TV expert and host of wine tastings, amongst other activities. As you would expect from someone who could be branded with the horrible label of "wine personality", Ewan is a smooth talker and I highly recommend pumping him for stories on his adventures working as barman in Copenhagen. After listening to some of them, I am not entirely sure I would ever trust a Scot with my drinks collection. But you probably knew that already.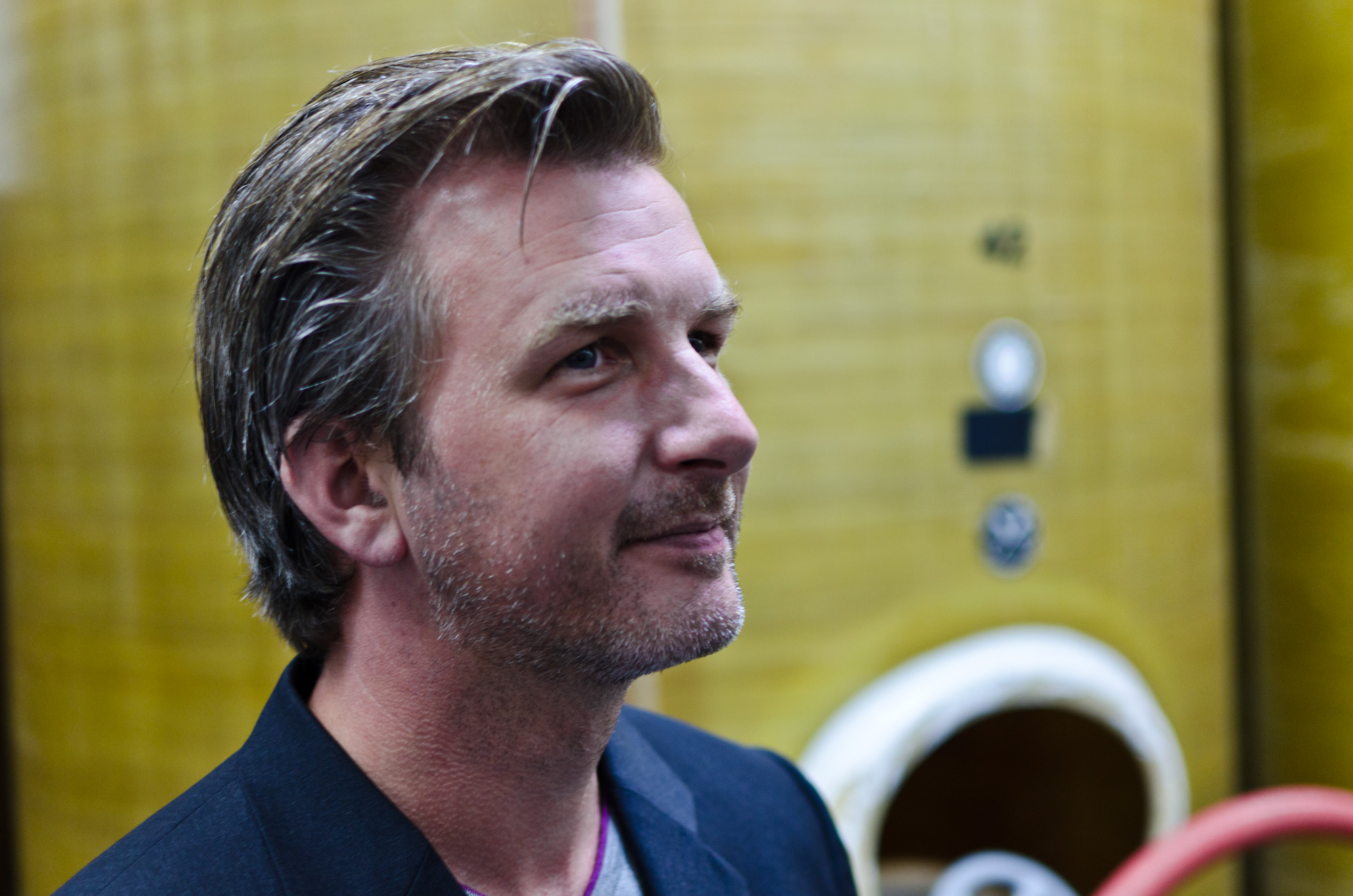 Speaking of Copenhagen, we also had a Dane in our group. Mads Jordansen used to run a wine importing business for several years, until he started his online wine magazine Winelab.dk. Mads studied with the WSET and he also judges international wine awards. During the trip, he ensured that two controversial topics featured prominently in our discussions with winemakers: alternative closures and organic winemaking. Personally, I am a big fan of screwcaps, as were pretty much all winemakers we talked to, but Mads gave them a proper grilling on potential negative effects, and he also questioned those who were critical about organic winemaking. These debates were not always easy, but I found them very insightful.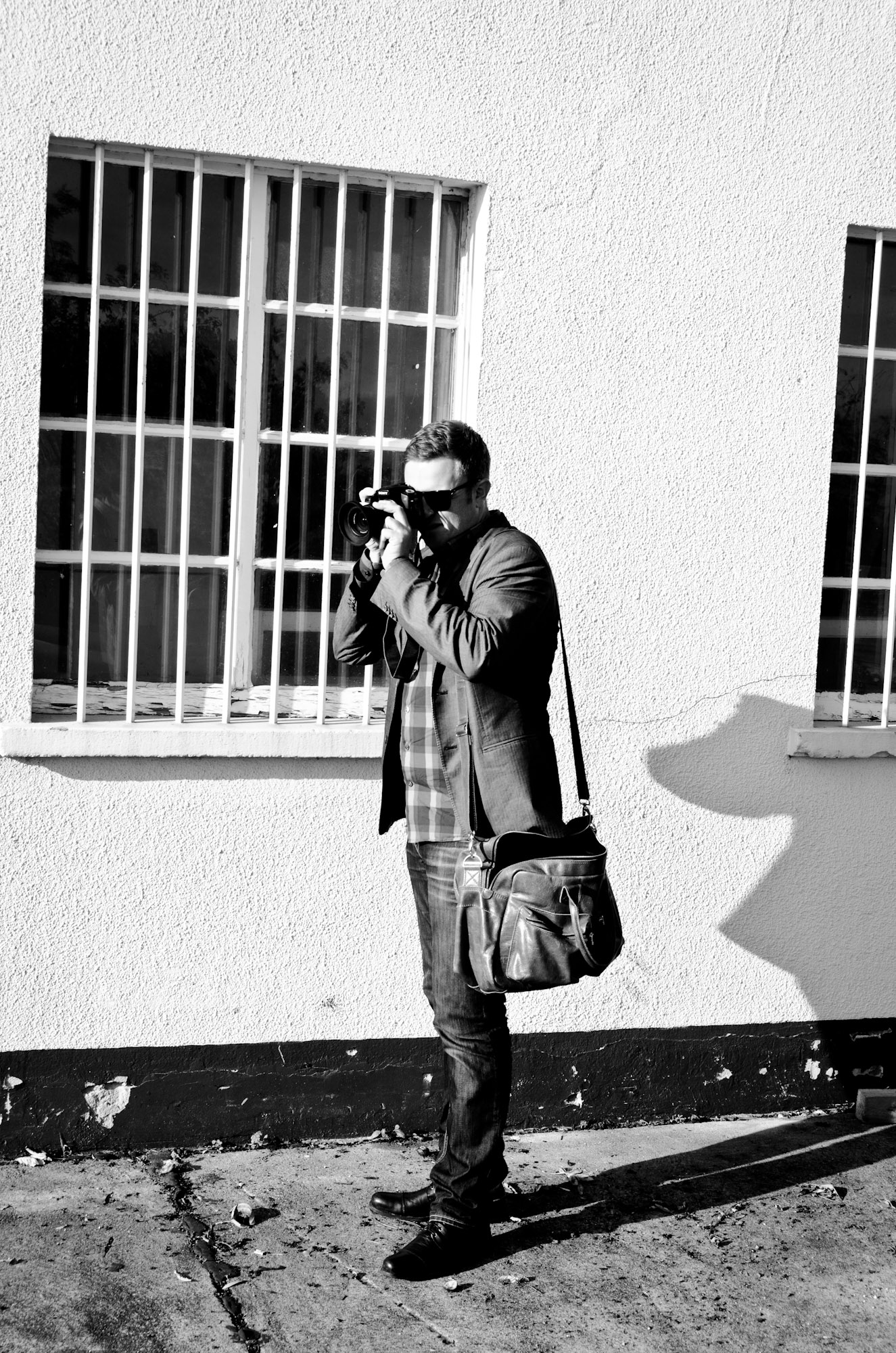 Mads was not the only one joining us from the Nordic countries. Amongst the Nordic crowd was also our second journalist. Marianne Johnsen is a sommelier and freelance writer and she has succeeded in making a career out of combining wine, food and travel writing - a very appealing mix, if you ask me. She has lso published a book, "Glad i Vin".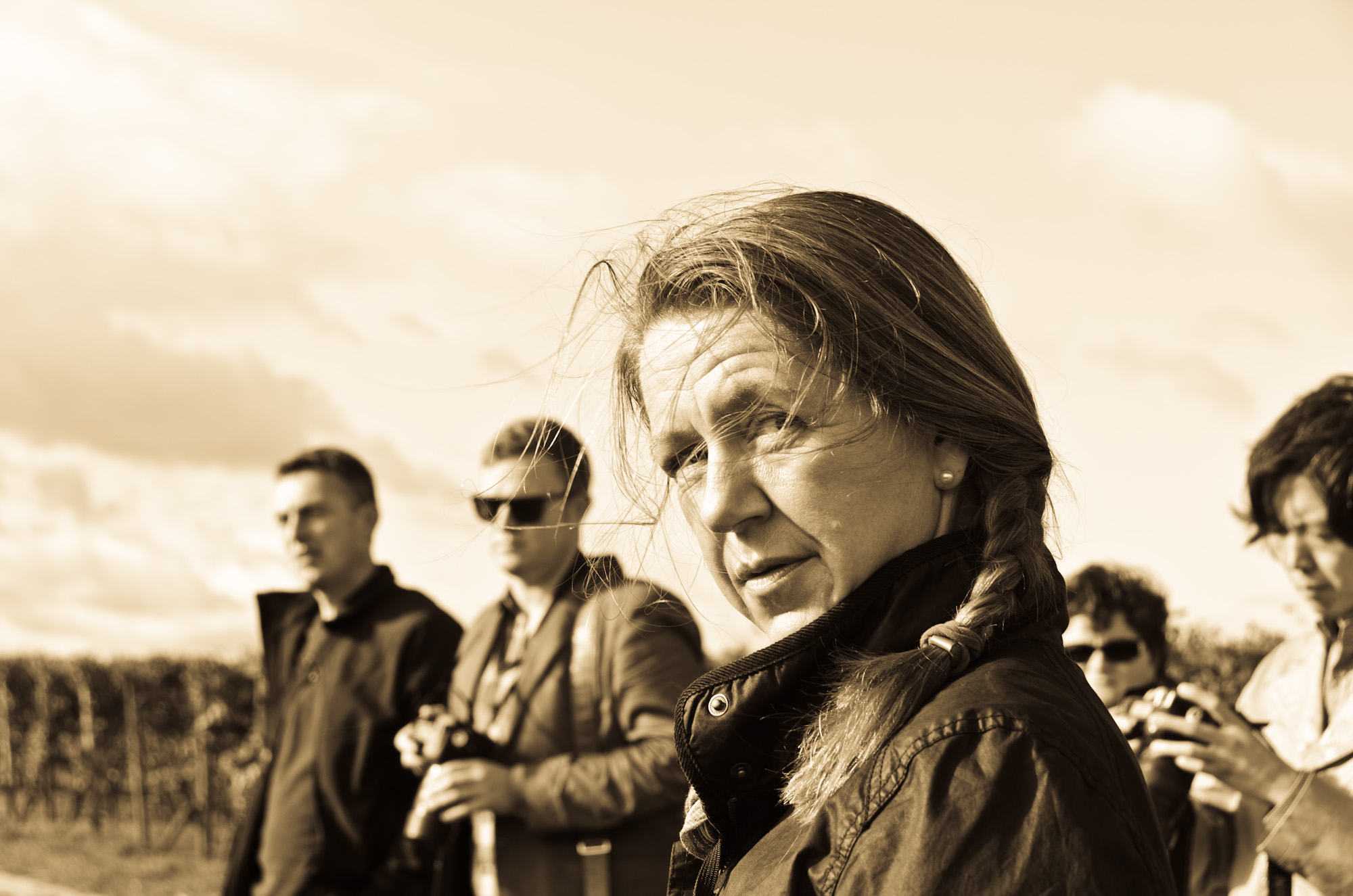 The second sommelier in our group came from Belgium (originally from the Netherlands). Olaf Leenders is also an accredited international Bordeaux wine educator and the man behind the wine blog vinama.be. Interestingly, Olaf and I had a conversation about English wine, a topic close to my heart, as he was looking for samples to use in his classes. With the benefit of living not too far away, Olaf was one of two members of our group who travelled to Mainz by car, and I wonder what treasures he brought home in his boot.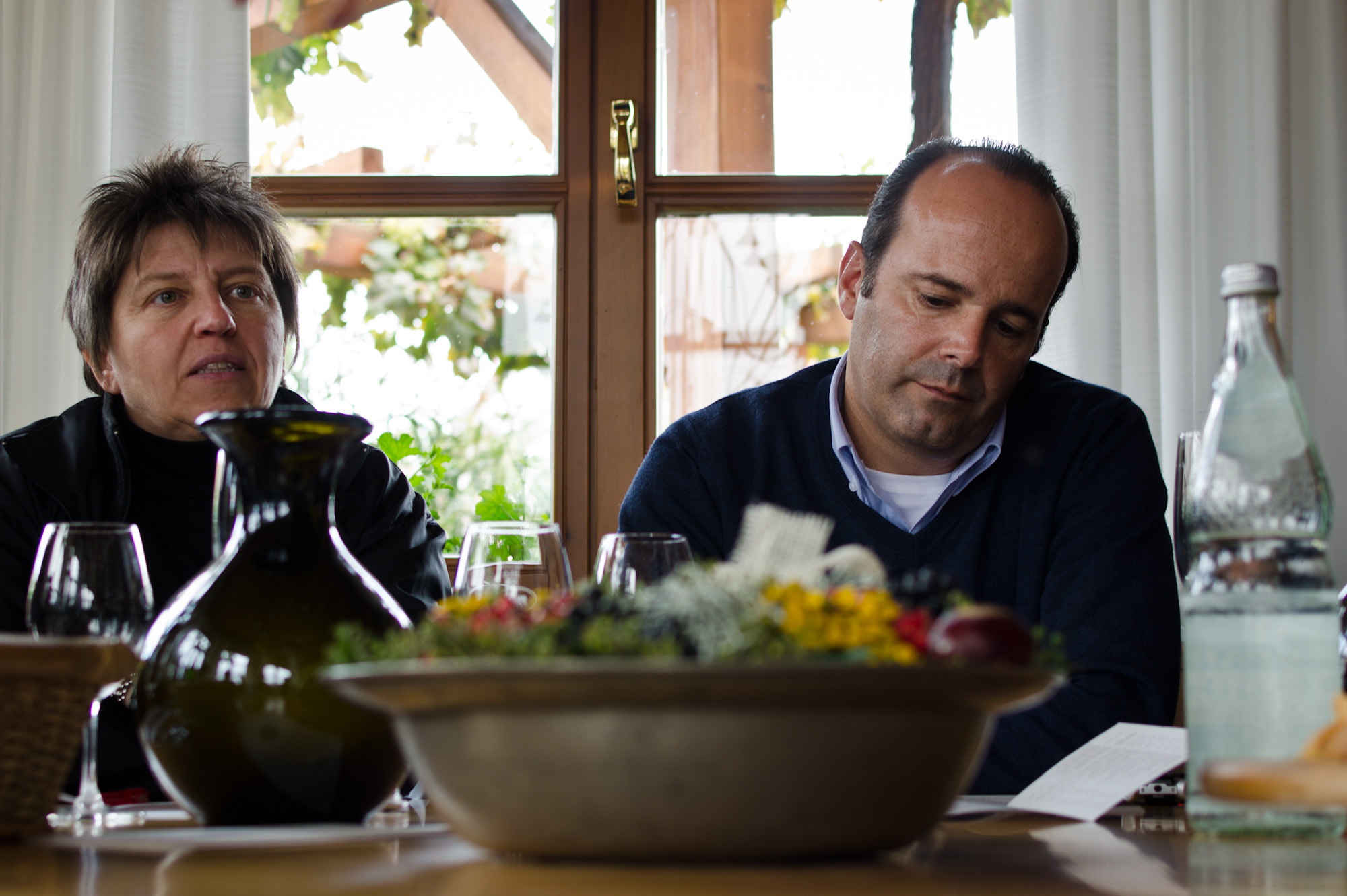 The second car driver from the Low Countries was Ingrid Larmoyeur. I was sitting next to Ingrid at the first wine dinner, and we spent quite a bit of time praising the benefits of German Silvaner (one was pitted against a Grand Cru Riesling for our fish course, and we thought it did quite well). What I will remember about Ingrid in particular is that she had her camera, a sturdy Nikon SLR with a monopod attached to it all the time, hanging over her shoulder like a proper club - wine muggers beware. Ingrid has her own wine and food blog, http://vinissimablog.blogspot.com/, and she is also a viticulturist, wine instructor, judge in wine tastings and, as I read on her website, Sherry educator. On top of that, her second blog is dedicated to sparkling wine, the Bubbelblog.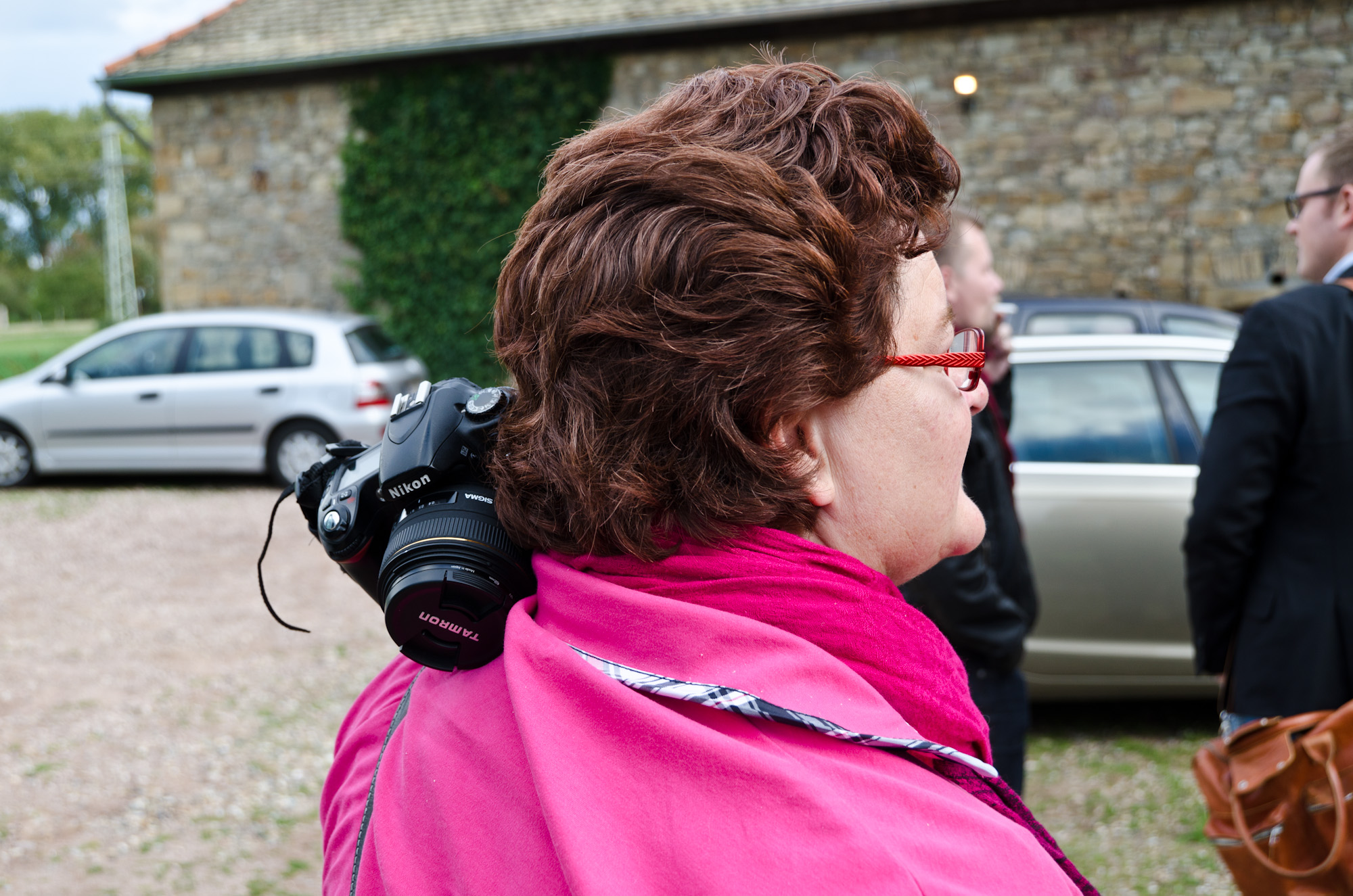 The person with the most efficient looking style of handling a camera was without doubt Jørn Broll, another Norwegian. His skill with the camera should not be a surprise - after all he has a career as director of photography working on documentaries, feature and short films, commercials and music videos. If you read Norwegian (or trust the automatic translation or just want the photos), you can check out Jørn's wine and food blog Mat og vinnett.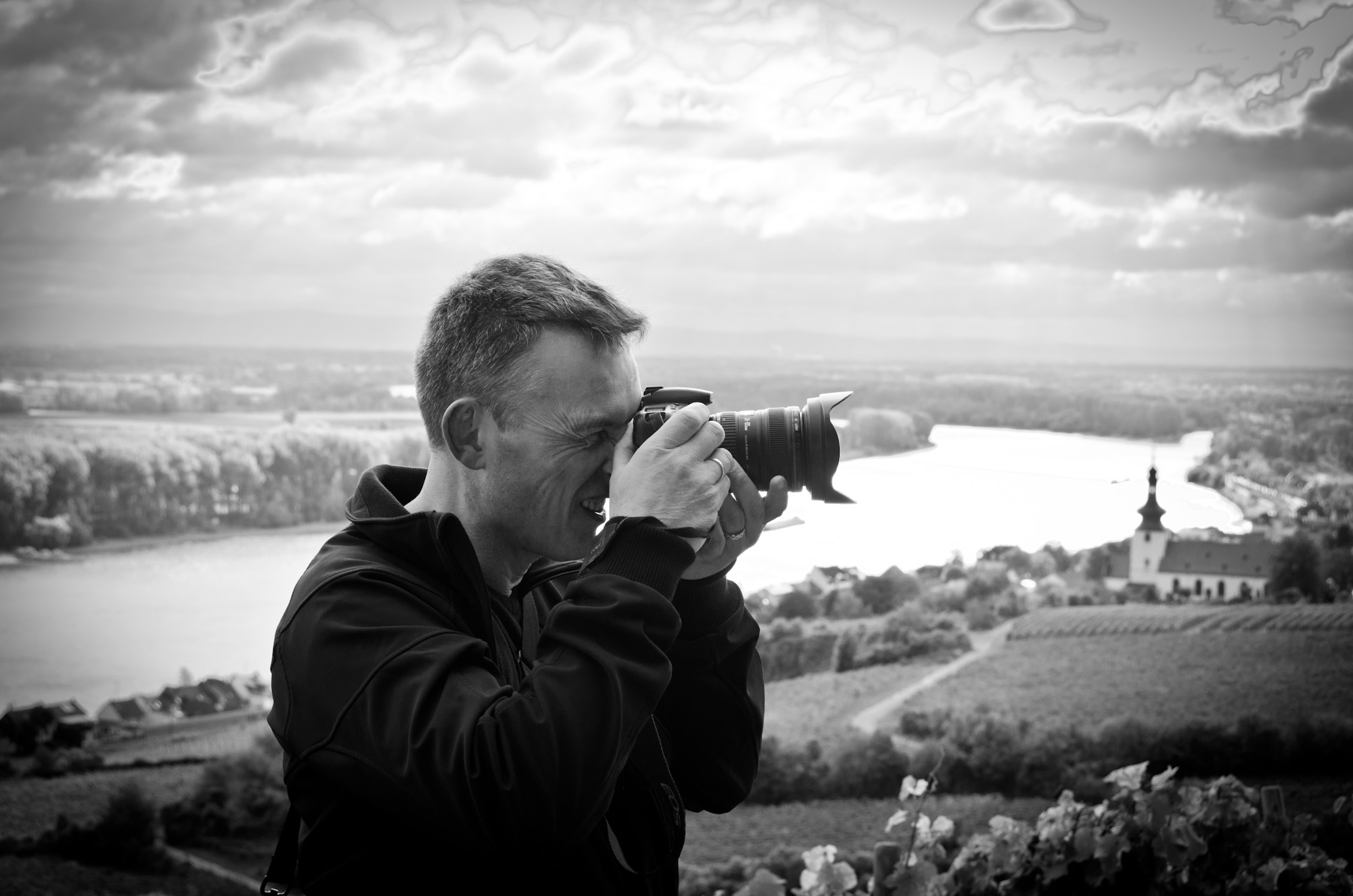 Staying up north, we turn to Finland where Arto Koskelo is the man behind a popular, English language video wine blog called The Viini TV. He also runs Viiniepiru, the most popular Finish language wine blog. What I found most interesting though is that Arto and I share an academic interest in the construction of national identity, and so we used the second wine dinner to discuss nationalism instead of German Riesling.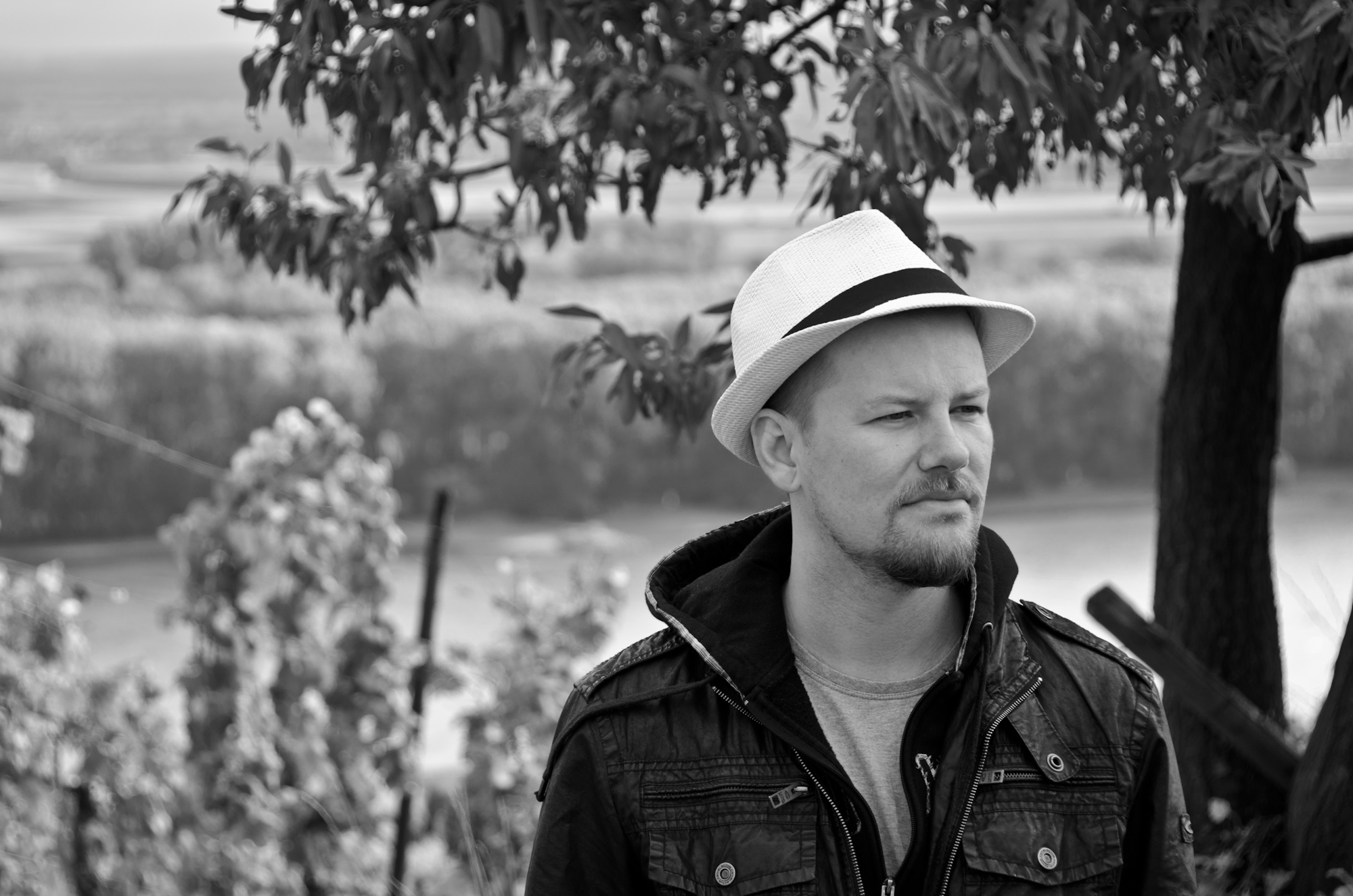 Thanks to Arto and Mads you do also have a chance to listen to another member of our gang - Denis Ling, who, joining us from Shanghai, had the longest way home. Arto interviewed Denis about the Chinese wine market. In Shanghai, Denis writes for the Chinese version of Decanter and other wine magazines, and he also runs http://www.deniswinetalk.com/ During the tastings Denis usually was the busiest member of our group as he did beautiful sketches of the wine labels and bottles to accompany his tasting notes.
Also taking the long way home was the Canadian member of our group. Angela's wine blog evolved into a wine club and wine school in Toronto, under the label iYellow, a play on her second name Aiello. She started this business in 2006 and now has over 5,000 members - and an important tip for men: it appears wine clubs are very popular with girls, especially single girls, so there is more than one reason to join.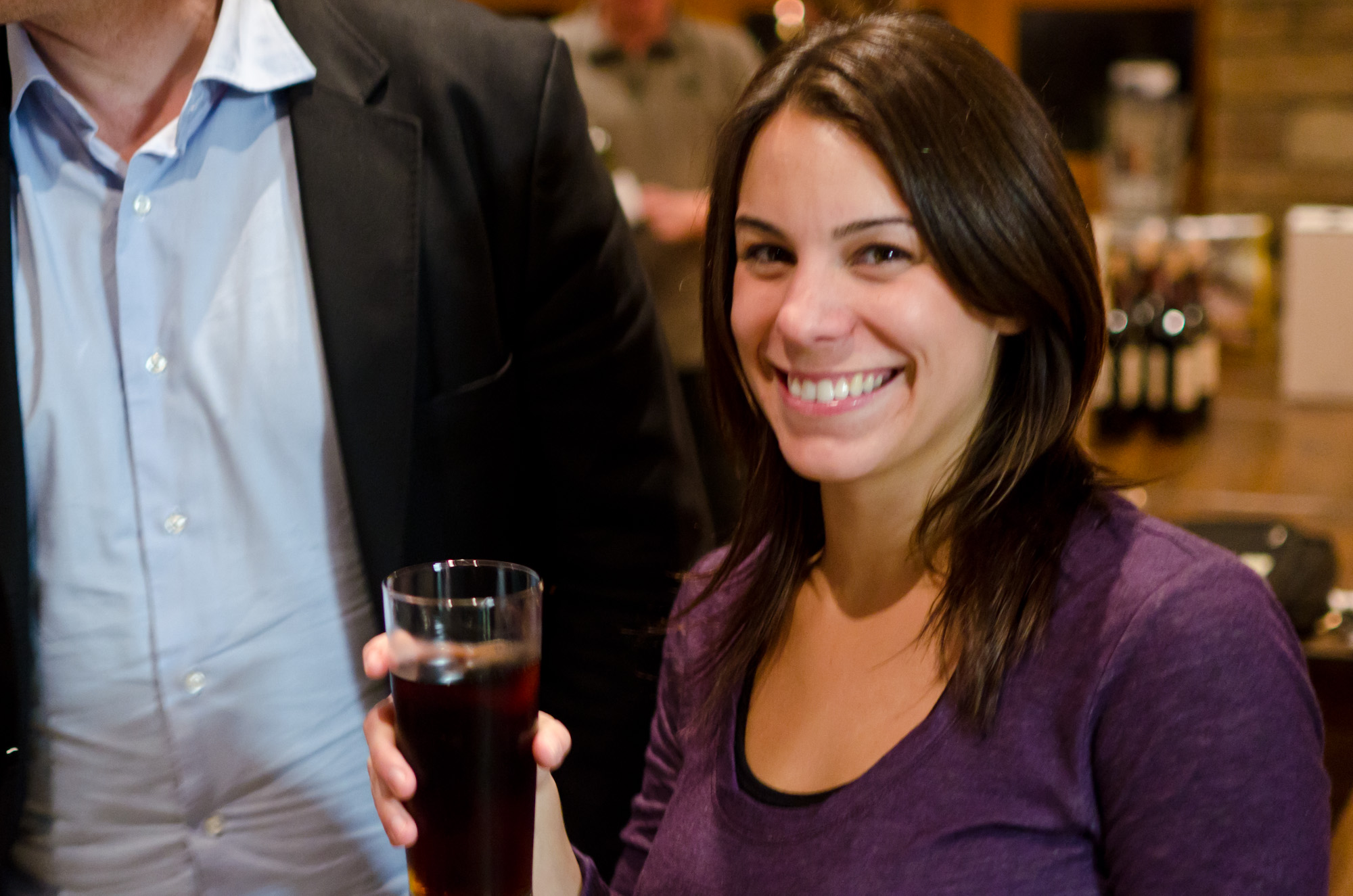 Last, but certainly not least, is a man I was looking forward to meet in person after I had only talked to him on Twitter before. Mark van Bolhuis and I share a love for German wine, but while I only write about it (and drink it, of course), Mark runs an import business in Amsterdam. It is called markvandewijn , or "Mark of the Wine", and the Wine Rambler of course approves of Mark's mission statement: "My personal goal is convincing wine-lovers that German Wines are the best!" Mark is particularly interested in discovering new talent, so check him out, young winemakers of Germany.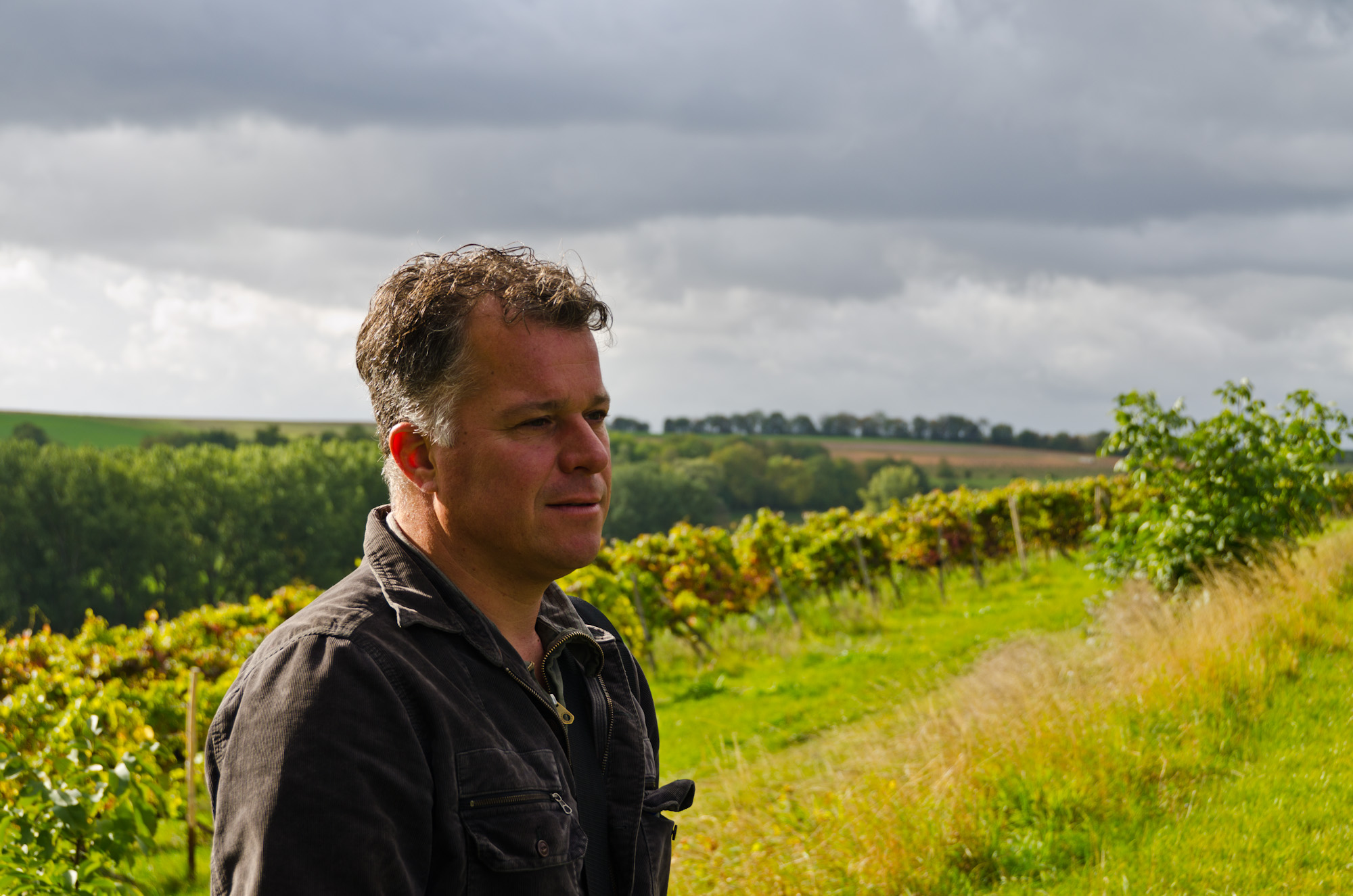 The man of my dreams
And now, at last, we come to that man that would change my life. You know how it has been said that you should be careful what you wish for as dreams that become reality often disappoint? Well, there is no danger in my case, as circumstance conspired against me. The flight from London was delayed and Mr Würzburger was, it turns out, at the other terminal anyway, so not only was there yet again no one waiting for me at arrivals, after much running back and forth even the bit with the piece of cardboard did not quite work out as hoped.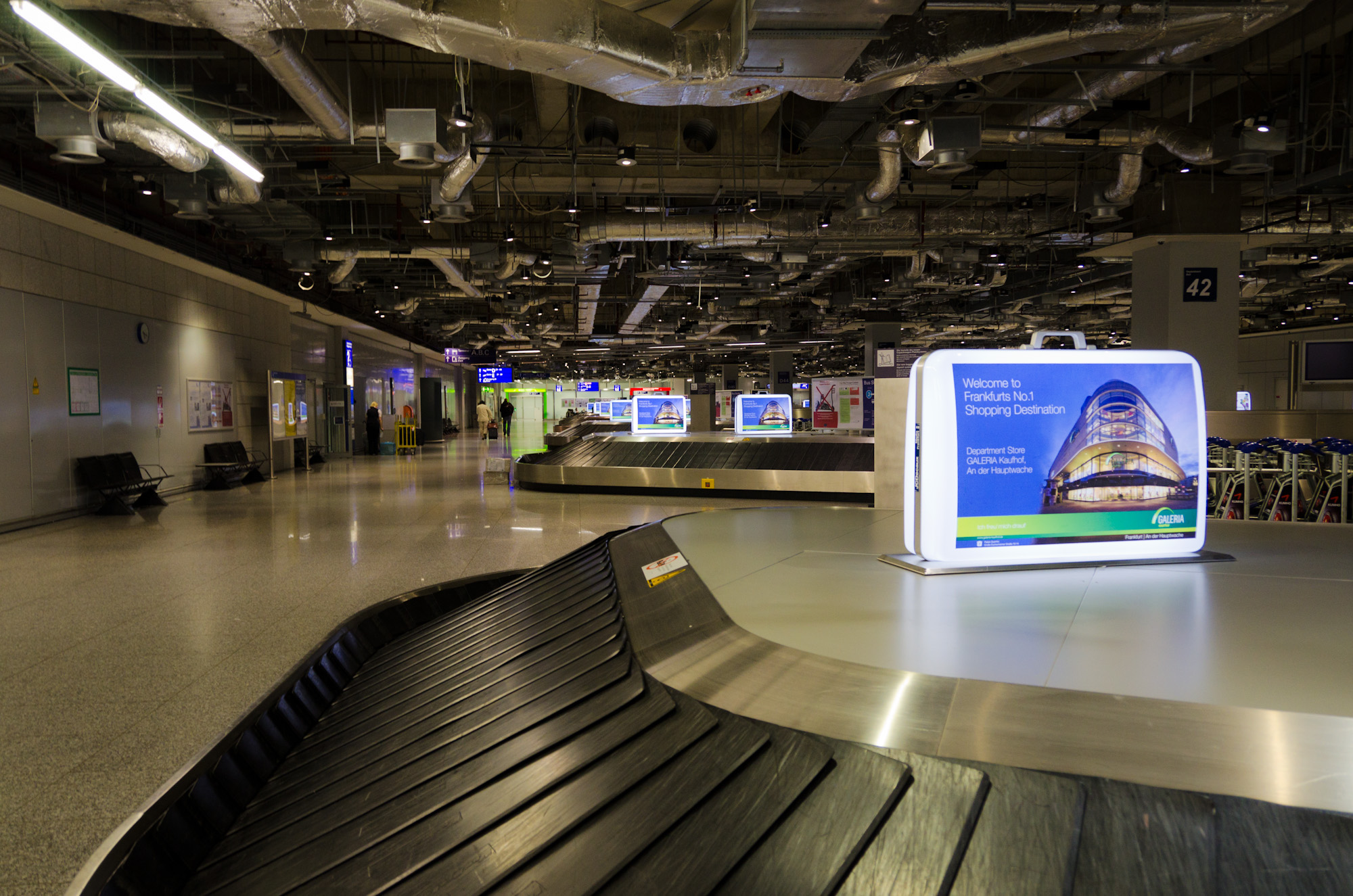 I am not complaining though - after all I met wine queens, obsessed winemakers, drank great wine, walked beautiful vineyards and listened to stories about death, dreams and destiny. More about that later.