You shall know them by their shoes - tasting wine at Bayerischer Hof, Munich
If you follow this blog regularly (and if not: why not?), you will know that the VDP, Germany's trade association of elite wine estates, hosts an annual tasting in Munich every November that has special significance for the Wine Rambler. We have reported on it last year and the year before that. And we will do so again in a minute. Just a few words to introduce the photographic theme of this posting: Since that chandeliered, psychedelically carpeted lounge has become an extension of our living rooms, as it were, we also take a keen interest in the other tasters gathered there. There are always some sociological observations to make, of course, and to discuss afterwards, about age structure and gender of the sample group, and in fact I think we can report some tentative progress in those two categories, wink wink. But this time, it was something rather different that caught our attention: Shoes.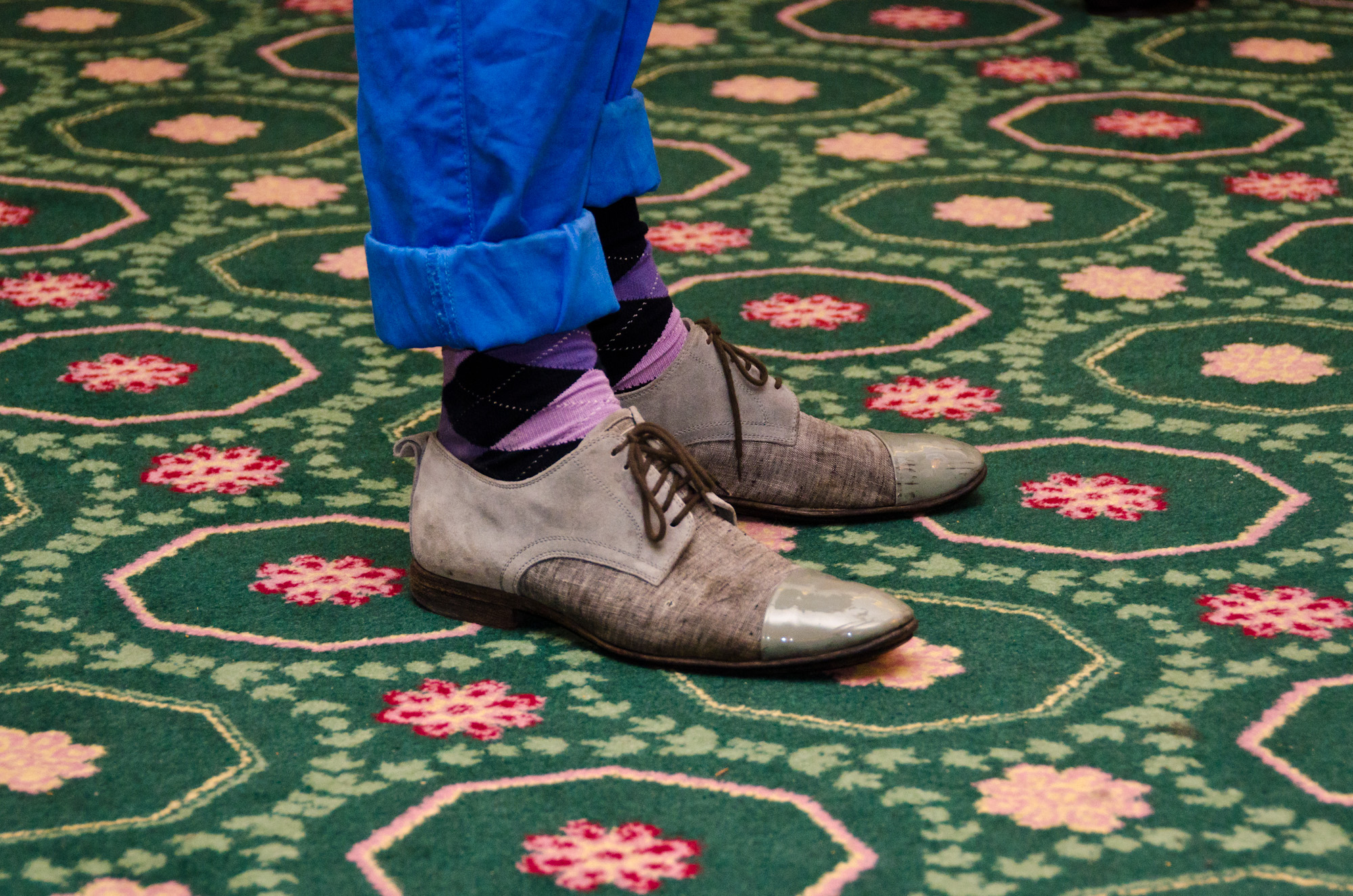 Hip shoes, boring shoes, sexy shoes, sensible shoes. Endless variety with a few common themes, which makes shoes a bit like wine. That's the kind of thought that looking at mind-altering carpeting in state of growing tipsiness will bring up in the course of an afternoon. In pursuing it, however, we could profit from Wine Rambler Torsten's keen photographic eye, as well as some underhanded camera moves he learned by prowling London as a street photographer.
Julian
Friday, 23/12/2011